The population mix in Trinidad & Tobago is fascinating with a large East Indian population, a large population of black Trinis, and a smattering of other races including Caucasians, Chinese, and Syrians to just name a few.  With such an interesting mix of people, you are bound to have a variety of food. Seven delicious street foods are easily found.
Street food in Trinidad & Tobago is amazing
Street food in Trinidad & Tobago is some of the best I have found.  Each population group has its thumb print on the Trinidad & Tobago menu. Trinidad & Tobago is a tropical island, so it comes as no surprise that seafood and tropical fruit would also make an appearance on the list.
Seven delicious street foods in Trinidad & Tobago
7. Corn Soup
The first dish I had in Trinidad was a lunch of corn soup. We arrived at Chaguaramas National Park the day before Carnival and the usual street vendors were nowhere to be found. Just a small little stand selling corn soup in a little Styrofoam cup. This is a watery course with chunks of potatoes and little corn cobs bobbing in a green liquid with some spicy peppers. This would not be my last run in with corn soup as it was provided for our Chocolate City J'Ouvert meal the very next day. I love corn soup.
6. Gyros
There is a small Syrian population in Trinidad & Tobago and they run a series of street food shops along the main drag in the Woodbrook neighborhood on Ariapita Avenue. I have never had such amazing gyros before. For about five or seven dollars, you will get a tight, tasty wrap of awesomeness. I will never forget the tongs grabbing a generous portion of lamb meat dripping with juice and laying it on the bread. Then they covered it with sauce and other extras before dripping some spicy pepper sauce. Watch out they do not over do it with the pepper sauce or you will be gasping for water.
5. Coconut with jelly
There is something about buying food on the street that needs to be opened by a machete. Coconut vendors can be found all over. Just look for a lady near a pick up with a machete. First, they will open a notch in the coconut and give you a straw to sip up the coconut water. Tip, coconut water mixes well with the local rum. After consuming the liquid, they will smash open the fruit and cut a little notch, so you can scrape up the jelly.
4. Saheena
Saheena is like doubles (see number one) as it is like a mini burrito filled with delicious local ingredients enclosed with a battered wrap and deep fried. The filling consists of lots of chopped spinach and stirred in a split pea flour base and then fried. Lots of spices and peppers go into the filling as well including cumin, minced garlic, curry powder, and onions. The product is filling and delicious.
3. Roti
I have a roti confession to make. I actually did not try one in Trinidad & Tobago. Roti is a tasty flat bread served with meats and vegetables. In my defense, I did have the buss-up-shut, which is roti in little pieces that supposedly resembles a busted up shirt. You can dip your bust-up-shut in your  curry sauce or use it as a wrap and fold it over meat and vegetables. Typical ingredients consist of dhal, spinach, chickpeas, mango chutney, and of course pepper salsa.
2. Bake and Shark
This is a fried shark sandwich served with your choice of fixings. At Maracas Beach, they have Bake and Shark stands including the extremely popular joint called Richard's. They have a buffet of fixings for your sandwich including a variety of sauces and tomatoes, lettuce, and onions. The sandwich is incredibly flaky and a must have when visiting the beach or anywhere else. They also serve this nightly at the Savanna in downtown Port of Spain.
1. Doubles
This Trinidad favorite is quite like saheena in that it is a little ball of flavor. They have doubles makers on the street who work their craft, as Hardee Karges points out in his book Hypertravel, like a DJ. They make a double in like ten seconds dancing around spreading their delicious sauce on a baked bread like a rapper manipulating a worn record.  The ingredients are similar to roti, but instead rolled up in a ball. When you find a good one, you might have to wait in line for 15-20 minutes as they draw a crowd and people will order 4 or 5 at a time.
After writing this post and researching the ingredients online, I am ready to return and enjoy more of the seven delicious street foods from Trinidad & Tobago.
Read more from my adventure in Trinidad & Tobago
Beautiful women of Trinidad & Tobago photo essay
Asa Wright is the heart of Trinidad & Tobago
Asa Wright Nature Center proves Trinidad is the land of the hummingbird
Asa Wright clear water pool in Trinidad & Tobago
Caroni Swamp is a mini Everglades in Trinidad & Tobago
Caroni Swamp is home to the scarlet ibis, the national bird of Trinidad
Boogie board and bake and shark at Maracas Beach in Trinidad
J'Ouvert with Chocolate City opens Trinidad & Tobago Carnival
Adventure on!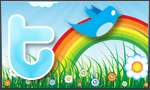 The goal of Traveling Ted is to inspire people to outdoor adventure travel and then provide tips on where and how to go. If you liked this post then enter your email in the box to get email notifications for each new entry. Daily travel photos are excluded from your email in order to not flood you with posts. There is no spam and email information will not be shared. Other e-follow options include Facebook (click on the like box to the right) or twitter (click on the pretty bird on the rainbow above).
On the right sidebar is a donate button. If you would like to donate in order to support the site, it would be appreciated. All donations would cover travel expenses and improvements to make the site better.