One of my favorite outdoor activities is cross-country skiing. During the winter season when the days are short, it is not always easy to get your skiing in during the day. Fortunately, many trail networks offer lighted ski trails, so skiers can enjoy a session after dark. The lighted ski trail at Lapham Peak in my opinion is the best that I have experienced in the Midwest.
Related: Wisconsin State Park cross-country skiing
Many lighted trails are merely a short loop not more than a mile long or sometimes even shorter. This means skiers need to make themselves dizzy and see the same terrain over and over again. No complaints here because a short trail is better than no trail. The Lapham Peak lighted trail is 2.5 miles long. Twice the length or more of most lighted ski trails.
Furthermore, part of the lighted ski trail at Lapham Peak features a man-made snow section. When it is cold enough and there is no snow, they can lay down artificial snow, so skiers can ski Lapham Peak when there is no snow anywhere in the immediate area. For those that are training for the American Birkebeiner Marathon, this feature can be crucial.
Related: Five best non-Birkie cross-country ski trails in Wisconsin
Often times, lighted trails are the closest trail to the parking area, and the terrain is sometimes not the most fantastic. This is not the case at Lapham Peak. The lighted trail traverses some of the toughest terrain in the park and goes up and down two of the biggest hills. One of the hills takes almost two minutes to go down. It is up there with some of the longest downhill runs in the area. Check out the above video, which is over two minutes.
I drove up from Chicago on a Friday afternoon and got caught in Milwaukee traffic, so I did not roll into my hotel room until about 4:30 p.m. I unloaded and waxed up my skis and drove the rest of the way to Delafield. I was treated to an amazing sunset on my way to Lapham Peak. I finally arrived at 6 p.m. I asked the lady at the entrance checking my Wisconsin state sticker when the park closed. She told me 9 p.m.
I skied the lighted trail loop four times for a total of ten miles. Not bad considering I commenced skiing after 6 p.m. I was back at my hotel room in time for a dip in the hot tub. Thanks to the lighted ski trails, I was able to ski on consecutive days and make the most of my quick getaway from Chicago.
Lapham Peak is part of the Kettle Moraine State Forest, which is part of the Wisconsin State Park system. In order to get into the park, you need a state sticker, and to use the trails a state trail pass is necessary.  I purchased a yearly pass for both earlier in the year for $63.00 out of state. I have already skied five days this winter. This comes out to just over $12.00 per day with 11 months remaining.
Read more about Wisconsin State Park sticker here You can find a DNR service center by accessing this page.
Here are a few other parks in the area that feature lighted ski trails:
North Kettle Moraine Greenbush Trail – North of Milwaukee
Nine Mile Recreation Area – Wausau
Palmquist Farm – Tomahawk
Minocqua Winter Park – Minocqua (only open on certain nights)
Timberland Hills – Cumberland
Birkie Trail – Hayward
Adventure on!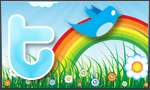 The goal of this site is to inspire people to outdoor adventure travel and then provide tips. If you liked this post then sign up for the email newsletter. Notifications go out once three to four times a year with what is new with Traveling Ted's adventures. Your email will not be share and you will receive no spam. Other e-follow options include Facebook (click on the like box to the right) or twitter (click on the pretty bird on the rainbow above).