Post Birkie wind down at Nine Mile Recreation Area
Every year I like to wind down from the American Birkebeiner cross-country ski Marathon with a relaxing day in the woods just enjoying the sport. No more worry about splits, about hydration, snow conditions, wave start times, and being in peak condition. This day is all about being outside and enjoying Nordic skiing.
The first time I participated in the Birkie, I stopped at the Black River Forest on the way home. The best part about skiing the Sunday and Monday after the big race is you will have the course to yourself.
This year was no different although I decided to try and new spot to ski. This year I did my warm down at Nine Mile Recreation Area in Wausau, Wisconsin. I have heard great things about this course, so I was excited to give it a try.
On this day I should have stayed in Hayward as the snow conditions were incredible. 18 inches of fresh snow dumped on the Birkie Trails on an already impressive snow base just two days before the big competition. Central Wisconsin did not have as much snow.
Here I am already contradicting myself in saying this day was all about just being outside, and two paragraphs later I am bitching about the snow conditions. Once you ski under perfect conditions, it is difficult to resign yourself to anything less.
I got off to a late start and had an errand to run in Cable before departing, so I did not get into Wausau until after dark. The highways were still a little sketchy from the big snow that hit a couple of days before, so I had to drive cautiously. I lost time taking pictures too especially through the scenic Chequamegon National Forest.
Night skiing through Nine Mile Recreation Area
The great thing about Nine Mile is the time is irrelevant since they have a wonderful lighted trail system. I checked into my hotel and then got dressed in my ski outfit and headed over to the trail.
Nine Mile is on the outskirts of Wausau in a beautiful mix of pine and hardwood forest. I left the lights of the city and started driving down some country roads. Then I saw the glare from the lighted trail, which made the woods glow like a beacon guiding me into the parking lot like a lighthouse guides a ship in through the fog.
My car was the only one in the giant parking lot. The lights of the forest were only on for me. I got my skis on and soon was cruising through the forest. There was a lot of leaf debris on the trail and the snow was kind of crusty and not as fresh as what I skied on the day before, but if still felt awesome to be outside even though it was cold.
It is super exhilarating to ski at night. It can also be a little intimidating when you are the only one in the forest. I was so cold though when I first started that the shadows in the forest did not bother me as the only thing that mattered was movement to get warm. By the time I got warm and took more notice that I was the only person around, I had already become accustomed to the woods.
My muscles were toast from skiing the Birkie Marathon in 5 hours and 31 minutes on slow fresh powder, but they soon felt better after stretching out from the long inactive drive through northern Wisconsin. I skied for about two hours and headed back to the much deserved hot tub at the hotel.
Back skiing the next day at Nine Mile Recreation Area
The next morning I was back again in the parking lot. The sky was a cloudless brilliant blue. This time there were two cars in the parking lot that could probably hold 100. I paid my ski dues and skied over the trails I had only 12 hours ago needed lights. Now I was skiing under piercing blue skies.
There are a myriad of ski trails in the system and it seems like there is a trail junction every quarter of a mile. I eventually found my way to the expert trail system over the Little Alps. They were a challenge to stay upright, but the grueling Birkie is tougher than any hill you find here.
The downside of the trail system is the cost. Nordic skiers are not used to paying steep trail fees. Nine Mile is $95.00 for an early bird season pass and after November 30th it is $100.00. You can also get daily passes for $9.00 a day on the weekday or $12.00 on the weekends. It costs $55.00 for a Wisconsin state sticker and trail pass, but this pass is only good in the state parks. Nine Mile is a county park, so it does not fall under the state park purview.
It does cost money to keep lighted trails lit and trails groomed, so I understand the cost. For those in need of skis, Nine Mile does provide good rates on rentals. They are $20.00 for the day which includes boots, poles, skis, and the trail pass. Nine Mile also has snowshoe trails and snowshoe rentals. Click here for more information on cross-country skiing in Marathon County and more information on Nine Mile.
Adventure On!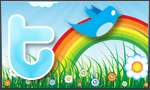 The goal of Traveling Ted is to inspire people to outdoor adventure travel and then provide tips on where and how to go. If you liked this post then enter your email in the box to get email notifications for each new entry. Daily travel photos are excluded from your email in order to not flood you with posts. There is no spam and email information will not be shared. Other e-follow options include Facebook (click on the like box to the right) or twitter (click on the pretty bird on the rainbow above).
On the right sidebar is a donate button. If you would like to donate in order to support the site, it would be appreciated. All donations would cover travel expenses and improvements to make the site better.