Once again the season has been a bust for cross-country skiing in the Chicago area. In fact, the same can be said for southern Wisconsin. It has not been so great for northern Wisconsin either, but early in January they received over a foot of fresh snow on top of perhaps another foot of base. I stayed in a hotel in Wausau and could not believe how beautiful it was. My first stop was the Minocqua Winter Park Nordic Center.
Related: Minocqua Winter Park winter wonderland adventure
Minocqua Winter Park Nordic Center
I headed north from Wausau and ended up at Minocqua Winter Park an hour and a half later. The Nordic Center is about five and a half hours north of Chicago. First of all, Minocqua Winter Park is more than a Nordic Center. There is fun for the whole family including tubing, ice skating, and snowshoeing. This makes it a perfect place to bring the whole family. While you ski for hours they can tube, ski, snowshoe, or hang out in the warmth of the chalet.
When it comes to being a Nordic Center, Minocqua Winter Park is one of the country's best if not the best. They have trails galore, cross-country ski lessons and rentals, and some of the best terrain you can find. It is a fantastic place to train for the Birkie.
Second time at Minocqua Winter Park
This would be my second time at Minocqua Winter Park. Since I am based out of Chicago, I try to do the majority of my skiing close to home if possible. I only venture this far north when there is no snow down south. This has been the norm unfortunately the last couple of seasons. The first time at Minocqua Winter Park, I was impressed with the beautiful scenery and the scope of the trails, but I was a little underwhelmed with the terrain.
I learned on this second trip that this was due to the trails I chose last time. Last year I did a few loops around the chalet and then headed out on the River Run Trail. This was a beautiful trail and long, but it was rather tame hill wise. This year I focused on the more difficult terrain. I did the base loop to Tornado Alley to the Nutcracker. This loop was so enjoyable that  I did it twice. I crashed once on the Nutcracker, so I had to give the trail another shot. There were probably five or six really fun hills on the Nutcracker with some good turns. There were also fun hills on the Beaver Pond Trail and the Vox Max Trail. Check out this video for some of the hill action.
Over 100 kilometers of trails
There are over 100 kilometers of skiing and snowshoe trails in Minocqua Winter Park. The fact that I had two completely different experiences in two trips speaks volumes for the size of the park and vast amount of trails. Usually when I ski somewhere, I can do the whole trail system in a day and sometimes end up repeating it over and over again. For instance, when I ski Kettle Moraine South, I do the Blue Loop two to three times. This will not happen to you when you come to the Minocqua Winter Park Nordic Center.
In fact, even after two trips, there are a number of trails I have not touched. I have not done the Lake Marie or Wolf Tracks loops. They also have 15 kilometers of single track wilderness trails, so I have enough trails that I have not explored to fill two more trips.
Off roading
On one section of the Nutcracker, a snowshoe trail runs just below the hill. I put my skis up against a tree and walked down to the trail in about two feet of snow. There was a beaver pond that the snowshoe trail ran up against. I walked along the pond and took a few shots of the pine trees on the other end of the beaver pond and returned to the skiing. Walking one of the snowshoe trails gives a whole different perspective to the way you see the forest.
GoPro Video and time lapse
I had the GoPro out in full force doing both regular videos, time lapse pictures, and time lapse video. Unfortunately, I did not get my crash on video. Thanks to Minocqua Winter Park for issuing me a complimentary pass. My recounting of my adventure was not swayed by this fact as all opinions, photos, and videos are my own. Check out their website here for more information.
Adventure on!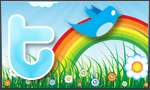 The goal of this site is to inspire people to outdoor adventure travel and then provide tips. If you liked this post then sign up for the email newsletter. Notifications go out once or twice a month with what is new with Traveling Ted's adventures. Your email will not be share and you will receive no spam. Other e-follow options include Facebook (click on the like box to the right) or twitter (click on the pretty bird on the rainbow above)