For people unfamiliar with the northern Midwest state of Wisconsin, they might be surprised to know that some of the best Nordic skiing in the nation is found here. Wisconsin State Parks cross country skiing is the center for much of this action. 
Wisconsin terrain is dominated by the Ice Age. In fact, so much so that the last glacial age bears the name of the state. The Wisconsin Glacier rolled through over 11,000 years ago and left the land perfect for cross-country skiing. I have never been so thankful for a block of ice since the last time I had one in my cooler keeping my beer cold.
Wisconsin is most noted in the cross-country ski world for hosting the American Birkebeiner cross-country ski race each February in Hayward, Wisconsin. It is the largest Nordic ski race in North America with over 10,000 participants taking part in three races. The longest being the 55 kilometer classic race. I have taken part in this amazing race three times and this year will be my fourth.
What is not as well known to people outside the cross-country skiing community is how awesome the Wisconsin State Park and State Forest system is for providing great Nordic skiing for its users. I can think of almost ten great state parks for skiing off the top of my head. Some of the best of them are surprisingly found in southern Wisconsin within a few miles of its most populated cities – Milwaukee and Madison.
I have had the pleasure of frequenting these parks over the years, weather permitting, for my Birkie training. Unfortunately, the last two years have been a challenge with a lack of snow cover in some of my favorite parks pushing me farther north. Here are some of my favorite Wisconsin State Parks for skiing.
Wisconsin State Parks cross country skiing
Kettle Moraine State Park – Southern Unit
A kettle is a depression caused by melting glacial ice and a moraine is a glacial hill caused by shifting glaciers.  So Kettle Moraine basically means glacial hills and valleys. There are four Kettle Moraine units in this state forest system that surrounds Milwaukee. All of them have great Nordic skiing, but I think the Southern Unit and Lapham Peak are the best. The Northern Unit is not far behind.
Read: South Kettle Moraine Blue Trail is the perfect Birkie workout
The nine mile Blue Trail is my training ground of choice for the Birkie. I know if I can circle this course three times then I am ready for the 55 kilometer race. Although the size of the hills hear are not as impressive as the Birkie race, the ruggedness mirrors northern Wisconsin. From mile four to mile seven, this course is up and down then up some more.
It is difficult for me to leave this trail system, but the southern unit also has McMiller and Scuppernong. Both of these trail systems are nearly as good with a Biathlon course at McMiller and Scuppernong is classic cross-country skiing only.
Kettle Moraine State Forest – Lapham Peak
Lapham Peak is located just west of Milwaukee near the suburb of Delafield. The seven mile Black Trail has some of the best hills in the state. The hills have colorful names like the Big Slide, the Rollercoaster, the Luge. Two of the hills take over two minutes to go down, so they are almost downhill in nature. Lapham Peak also has a lighted course and a short trail where they make snow, so as long as it is cold, they can open up a trail.
Black River State Forest –
I visited here last weekend, and I don't think the conditions have ever been better. They just got eight inches the Monday before, which accumulated on top of a base of over a foot, so there was at least two feet of snow in the forest. I felt like I was in northern Minnesota or Canada.
Read – Black River State Forest Wildcat Trails
The Black River State Forest is one of my favorite areas in Wisconsin. I love the rolling hills covered in majestic pine trees. It might be the most scenic of the state parks and one of the best trail systems. The Wildcat Trails are especially fun and rugged with steep hill after steep hill followed with of course a steep climb as what goes up most come down.
Mirror Lake State Park –
Just north of the Wisconsin Dells along the interstate is this picturesque park and lake. There is also an impressive network of trails including the Ishnala Trail, which is my favorite. It is only 2.2 miles, but it has some great hills including one that snakes through a gorge on the way down to the lake before climbing back up again. I could do this trail over and over again.
Blue Mound State Park-
Blue Mound State Park is found just west of Madison. The Moraine Ridge Trail is fantastic and right up there with Lapham Peak, Wildcat, and the Nordic Trails. Madison seems to get more snow than Milwaukee and of course Chicago, so it is more reliable while still relatively close to me.
Other state parks with skiing
Some other state parks I have skied in include Lake Kegonsa, Devil's Lake, and Bong Recreations Area. Not as great as the above mentioned, but all will do in a pinch. There are also two other Kettle Moraine Parks near Milwaukee – The Northern Unit and Pike Lake, which are both outstanding. I have yet to experience Governor Dodge, Pottawatomie, Wyalusing, or Governor Nelson as well as any of the state parks farther north.
The State Parks do charge a daily or annual fee for both the trail pass and the car sticker. I bought the annual for both this year, which totaled $63.00 for out of state. The price is well worth it as the amount of work put in by the state park to manage the great skiing has to be paid by someone. I feel I have already got my money's worth, and I still have the pass for the rest of the year.  Read more about the fees here.
Adventure on!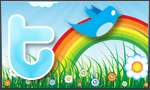 The goal of Traveling Ted is to inspire people to outdoor adventure travel and then provide tips on where and how to go. If you liked this post then sign up for the email newsletter. Notifications are sent out once or twice a month with what is new with Traveling Ted's adventures. There is no spam and email information will not be shared. Other e-follow options include Facebook (click on the like box to the right) or twitter (click on the pretty bird on the rainbow above).