The American Birkebeiner (Birkie) is of course king when it comes to Wisconsin cross-country ski trails. It is hard to beat a 55 kilometer trail traversing through the Wisconsin northwoods. However, the state boasts an incredible network of skiing trails. I have been skiing in Wisconsin for over 30 years, and I am still finding new trail networks I have never skied before. I added Razorback Ridge and Timberland Hills in the last two years.
Many of these photos and videos were take with GoPro. Get the latest camera, which is perfect for capturing cross-country ski footage.
Other Wisconsin cross-country ski trails other than the Birkie
If you are training for the Birkie, you might not be able to make it to Hayward every weekend or even once. Here is a list of my five favorite trails in Wisconsin not called the Birkebeiner. They come from almost all corners of the state with oone in the south center, one in the center, one in the southeast, one in the far north, and one in the northeast. The below list is in no particular order.
Wisconsin cross-country ski trails
South Kettle Moraine Nordic Ski Trail – Blue Loop
The nine mile Blue Loop is perhaps my favorite. It is a great tune up and barometer for the Birkie. The terrain is exceedingly rugged. The trail between mile marker six and seven is as tough as it comes. I know that if I can ski this trail three times without collapsing, I am in good shape to complete the Birkie. The scenery is outstanding as well with several sections going through cathedral pines and many overlooks of the surrounding moraines.
Fees- This is a Wisconsin State Park trail, so a state sticker and state trail pass is required. It cost me $63.00 for my yearly pass for both the out of state sticker and trail pass.
Warming hut – yes
Rentals – Yes at Backyard Bikes or Quiet Hut Sports
Lighted ski trail – No
Hotline – Yes – (262)-594-6202
Links – Kettle Moraine South Nordic Loop a perfect Birkie workout
South Kettle Moraine State Forest
Lapham Peak Unit of the Kettle Moraine State Forest – Moraine Ridge Trail
The moraines are a little higher and the kettles a little lower in the park right next to Delafield, Wisconsin. This makes for some of the most exciting and longest downhill runs in the state. I feel like some of the hills are almost alpine in quality. At least Wisconsin alpine. I have taken some GoPro videos and the downhill sections take over a minute and a half to complete. This is another great Birkie tune up. The Birkie is known for some tough uphill sections and Lapham Peak has one climb comparable to anything found near Hayward.
Lapham Peak has one unique feature other parks do not. They actually make their own snow and can open a man-made loop when the weather is cold enough, but there is no snow.
Fees – Same as Nordic Trail
Warming hut – Yes
Rentals – Yes, They have rentals onsite near the entrance
Lighted Ski Trail – Yes
Hot line – No, check website
Links – Colorful names skiing Lapham Peak State Park
Black River State Forest – Wildcat Trail
For several years, when I skied Black River State Forest, I stayed on the trails south of the Settlement Road close to the Smrekar Warming hut. Two years ago, I finally crossed over to ski the Norway Pine and Wildcat Trails. These trails are amazing. I enjoyed the trails south of the road, but these two trails go to a different level with some crazy steep downhills and some tremendous scenery. In fact, the hills are so challenging that I experienced the agony of defeat on one of them (see video below). Not many people ski here, so I usually have these trails to myself.
Fees – Same as Nordic and Lapham Peak
Warming Hut – Yes at Smrekar Trailhead
Rentals – No
Lighted Ski Trails – No
Conditions Hot line – No, check the website
Links: Black River State Forest Wildcat Trails
Minocqua Winter Park – Nutcracker Trail
With over 75 kilometers of ski trails to choose from, I could probably pick about five trails that are worthy of the list. Beaver Pond, Vo2 Max, Windy Ridge are all contenders, but I picked Nutcracker because it is the longest of the more difficult trails at five kilometers. The Nutcracker can be combined with a myriad of other trails to add as much distance as you desire. I usually take Tornado Alley to the Nutcracker and then take the X-C Express to Vo2 Max and/or Nepco's Cruise.
Fees – $15.00 a day
Warming hut – Yes, they have a chalet with food, beer, and other beverages
Rentals – Yes, at the Chalet
Lessons – Yes
Lighted Ski Trails – Yes, only on Thursday Ski League – Call the office for details
Hotline – No, but the website includes updated conditions daily
Links – Minocqua Winter Park Nordic Center
Chequamegan National Forest – Lakewood Ski Trails
Nordic ski areas are notorious for having a plethora of loops that will make your head spin. Lakewood Ski Trails has one long trail with smaller loops at each end. The trail is 20 kilometers in length, so an out and back is close to 40 kilometers. This is only 15 kilometers short of the Classic Birkie race. It does not get any better than this trail with beautiful scenery, and some quality terrain. The hills near the golf course are some of the most challenging in the Midwest and right up there with the Birkie.
Fees – Daily National Forest pass is $5.00 and annual is $20.00
Warming Hut – I believe there is one at the golf course, but I have never gone in
Rentals – Yes, at Lakewood Ski & Sport
Lighted Ski Trail – No
Conditions hot line – Yes – (715)-622-1754
Links – Lakewood GoPro time lapse
Chequamegan National Forest skiing
All of these skiing locations have updated reports on Skinny Ski.
Adventure on!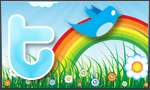 The goal of this site is to inspire people to outdoor adventure travel and then provide tips. If you liked this post then sign up for the email newsletter. Notifications go out once or twice a month with what is new with Traveling Ted's adventures. Your email will not be share and you will receive no spam. Other e-follow options include Facebook (click on the like box to the right) or twitter (click on the pretty bird on the rainbow above).