After a year hiatus thanks to last year's cancellation due to an unseasonable warming spell, the American Birkebeiner Cross-country ski Marathon (the Birkie) was back. I completed my fifth Birkie this year. Below are GoPro action pictures and videos from my adventure with a Hero5 black attached via the head mount.
Very few GoPros on the course
Many Birkie skiers are pretty hardcore about their time; therefore, you do not see many taking photographs with  iPhones or any other device. In fact, I did not see any other skiers with a GoPro this year. I am sure they were there, but I did not see any. This means the perspective of these photos and videos are quite unique.
Related: Exclusive GoPro action from a previous Birkie with an older GoPro
Conditions were great. After a year with no Birkie, any snow would be considered good conditions. There was a nice base with a fresh coating of snow that fell on Friday. This fresh snow slowed the course down a little bit, but groomers had the tracks in near perfect condition for the race.
Tough training due to inconsistent snow
Training for the Birkie this year was really tough due to infrequent snow anywhere near Chicago. I drove up to Hayward before Christmas. I also made multiple weekend trips to both Wausau and Green Bay. Even when I stayed in Wausau and Green Bay, I had to drive another hour to Minocqua or Lakewood to find quality snow. We had nine days of snow in Chicago in February, but other than that, the closest snow was sometimes five hours away.
Related: Five best non-Birkie Trails cross-country ski trails in Wisconsin
My favorite place to ski near Chicago is Kettle Moraine Southern Unit. They received some snow in February, but the first time I went there the DNR had not groomed the snow and the second time was during the beginning of the thaw. Fortunately, a somewhat frustrating snow season ended on a positive note with an awesome Birkie.
New facilities
I was impressed with the new starting area facilities including a new warming building. It sure beat the rudimentary tents they had the last couple of years. The starting area still lacked the set up we had when the Telemark was open, but it was an improvement over the last couple of years.
GoPro action from Wave 4 Classic
I started at 9:30 in the Classic four. This year I tried to emphasize going out slow and saving up energy for the end. There were a few times when the competitive juices in me had me going faster than I should have; however, I did a good job of pacing myself. I passed the halfway mark at about three hours and finished in six hours two minutes, so I completed the second half in almost the same time as the first. Usually I flame out and can barely move after the big hill at the 42 kilometer mark. This makes for a tough 12 kilometers until the race flattens out on Lake Hayward.
Fresh snow made the course look beautiful
One picture I never get tired of is fresh snow on pine trees. The Birkie Trail was never more beautiful than it was for its 44th edition. The section near kilometer 40 at the Boedecker Road crossing was especially amazing.
First crash
I went crash free for my first four Birkies. I have come close several times, but I have managed to stay on my skis. A few close calls took place in this race as well. Someone crashed right in front of me and was sprawled across the trail. He crawled out of my way just in time. Another crash in front of me required me to swing far right into the skate lanes. I dodged the downed skier, and no one ran into me in the skate lanes.
All good things come to an end. Near the 54 kilometer mark on perhaps the last hill, I finally ate snow, and it was a pure agony of defeat crash. I tried to snow plow to stay in control when I should have just stayed in the tracks. The edge of my ski got caught and down I went face first. My head hit the ground in a sickening thud. The thud was the sound of my GoPro hitting the ground. I pulled my calf on the crash too, but I was able to finish.
GoPro action photos and videos
I have embedded two videos from the race. The first above includes the beginning of the race and features downhill sections. The second below is a tribute to the spectators and volunteers and includes the finish line.
Adventure on!
For more information on the American Birkebeiner, check out their website www.Birkie.com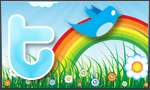 The goal of this site is to inspire people to outdoor adventure travel and then provide tips. If you liked this post then sign up for the email newsletter. Notifications go out once or twice a month with what is new with Traveling Ted's adventures. Your email will not be share and you will receive no spam. Other e-follow options include Facebook (click on the like box to the right) or twitter (click on the pretty bird on the rainbow above).