This year the Chicago Travel & Adventure Show comes to the Donald E. Stephens Convention Center on February 10 and 11. It is a great opportunity to get ideas and inspiration for your next adventure and to get information from local tourist bureaus, adventure companies, and lodging groups. I have been attending for several years now, and I always use the show as a springboard for my next trip.
Related: Talking Travel at the Chicago Travel & Adventure Show
Here are some of the adventures I have found myself on that started at the Chicago Travel & Adventure Show. You too can find next trip in February when the Chicago Travel & Adventure Show comes to the Chicago era. You can use the iVenture card to see and visit plenty of other attractions around the country.
Past adventures that started at the Chicago Travel & Adventure Show
Costa Rica
The very first year I attended the show, I attended a Destination Theater presentation on Costa Rica. I heard about friendly people, rainforests, beaches, birds, and animals. It sounded a lot like my favorite country Thailand, yet a lot closer.
Since that first year attending the show, I have been to Costa Rica three times. Last year I had my most incredible trip featuring Costa Rica's two most outstanding national parks. I visited Tortuguero on the Caribbean coast and then flew to Corcovado National Park in the Osa Peninsula. I saw sloths, toucans, macaws, tapirs, trogons, and so much more.
Links: Corcovado wildlife adventure
Mawamba Lodge in Tortuguero National Park
Wildman Ranch Wisconsin whitewater and snowmobiling
The first year I attended the Chicago Travel & Adventure Show, I stopped by the Wildman Ranch booth. It is hard to miss. They are usually situated right at the entrance and feature a full sized inflatable raft in front of their exhibit. I introduced myself to Ken who informed me about the adventure opportunities in northeast Wisconsin.
A few months later, I paddled an inflatable kayak through class III-IV rapids on the beautiful Peshtigo River. I could not believe such an incredible adrenaline filled experience waited for me less than five hours away from my home in Chicago. I had a blast camping in their campground and then paddling through Horserace Rapids.
A few years later, I returned in the winter to go snowmobiling through the Wisconsin northwoods. Wild times are truly found at Wildman Ranch. They also have ziplining, rock climbing, paintball, kayaking, and high ropes adventure. Definitely check them out at the show and in person.
Links: Wisconsin snowmobile tours with Wildman Ranch
Spring whitewater rafting on the Peshtigo
Traverse City fishing, biking, and kayaking
A few years ago, I stopped by the Traverse City booth and dropped my card. I got an email a few days later and a trip to this jewel in northern Michigan hatched. I fished for smallmouth bass and lake trout, and I kayaked and biked on a tour of the many craft breweries in town. After two nights in Traverse City, I stopped by beautiful Sleeping Bear Dunes for a night of camping and hiking. I even cooked my lake trout over the fire at the campground.
Links: An historical stay at Old Mission Inn
Traverse City smallmouth bass fishing
Traverse City lake trout fishing amazes
Kayak bike Traverse City brew pubs
Dominican Republic
Several times I have stopped by the Dominican Republic Tourism booth. Last November I finally made it in person to this Caribbean island. Unfortunately, the weather did not cooperate. I spent two days in Santo Domingo to acclimate to the country and enjoyed walking around the Old City. When I traveled across the island to Puerto Plata, it rained for four solid days. All tours were cancelled. I hoped to do some deep sea fishing and also swim through waterfalls, but the island was experiencing flooding due to the constant rain. I still enjoyed my time there and hope to return.
Munising and Pictured Rocks
Talking with the booths that represent Munising, Michigan and Pictured Rocks Boat Tours, I was inspired to hike the North Country Scenic Trail through Pictured Rocks National Lake Shore. I spent two nights camping along beautiful Lake Superior and hiked 40 miles in three days during the area's peak fall colors.
Links: Pictured Rocks National Lakeshore photo essay
Pictured Rocks fall foliage photo essay
Get inspired and informed for your next trip
This year I look forward to another year at the Chicago Travel & Adventure Show. I am wondering what booth, what speaker, what presentation will spark my desire to plan my next trip. The exhibits represent destinations from the Midwest, all over the U.S., and international locations like Thailand and places in Africa. Some of the speakers on tap this year include Rick Steves, Samantha Brown, and Pauline Frommer. Once again, the Chicago Travel & Adventure Show will get the travel year off to a great start.
Adventure on!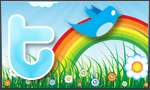 The goal of this site is to inspire people to outdoor adventure travel and then provide tips. If you liked this post then sign up for the email newsletter. Notifications go out once or twice a month with what is new with Traveling Ted's adventures. Your email will not be share and you will receive no spam. Other e-follow options include Facebook (click on the like box to the right) or twitter (click on the pretty bird on the rainbow above).