In previous posts about Pictured Rocks National Lakeshore, I have concentrated on the other aspects about the park besides the beautiful cliffs. I have posted a fall foliage photo essay, a post highlighting the other features including a lighthouse, forest, and amazing sand dunes, and two posts about the waterfalls.
Related: Pictured Rocks fall color photo essay
Related: Pictured Rocks Spray Falls
Pictured Rocks National Lakeshore Photo essay
Lets get real though, the real reason people visit the Pictured Rocks National Lakeshore is for the amazing cliffs along the Lake Superior shoreline. I would be remiss if I did not speak and highlight the number one amazing aspect about the park. The cliffs and shoreline did not disappoint as you will see in this photo essay.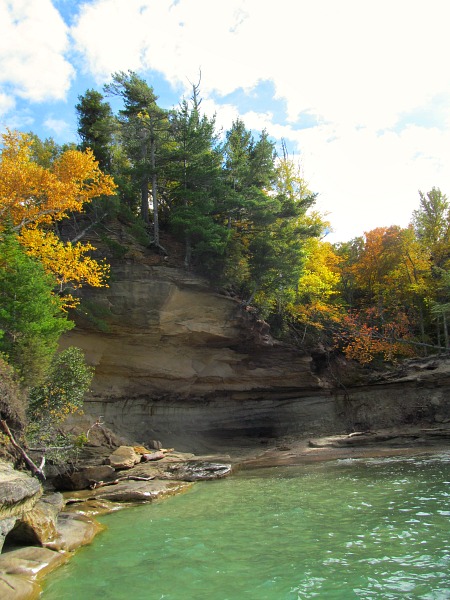 Either kayak, take a cruise, or hike along the coast
The best way to see the cliffs is through a cruise. The boat takes visitors from Munising, Michigan to Spray Falls and back. A more adventurous route is to canoe or kayak the shoreline. There are several accessible campgrounds along the way if you want to make a couple day trip out of it.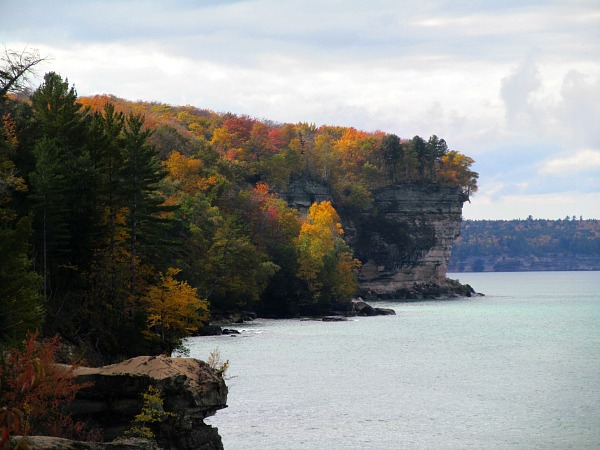 The views from the North Country hiking trail are not too shabby either although you do not get the view from the lake. There are numerous observation points where you can gaze at the length of the shoreline. So many in fact, that it can be difficult to make time on the trail. The nice part about hiking is you get views from far away, and then from up close, and then as you walk past you get view of the cliffs from the other side. This is advantageous due to the light.  Sometimes the sun is not optimal for taking pictures, but then this changes when you hike to the other side.
You can also drive to certain points
A road trip is another option.  Visitors can drive in and park at some spots and then hike to the overlook. I would recommend hiking the 43 mile North Country Trail, but that kind of adventure might not be feasible for all. Route H58 follows the shoreline and there are several places to park where you can hike into the shoreline including Chapel Road and Beaver Lake. At Miners Castle, the road goes all the way to the shoreline,  so this is the most accessible place to view the cliffs.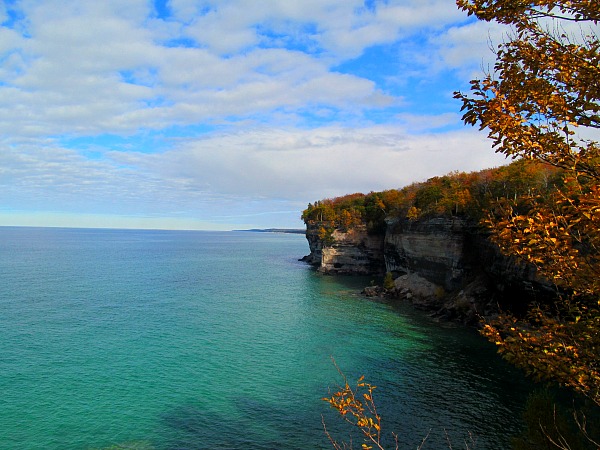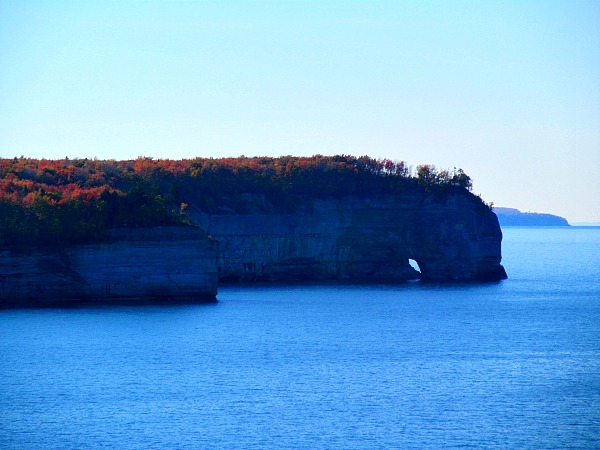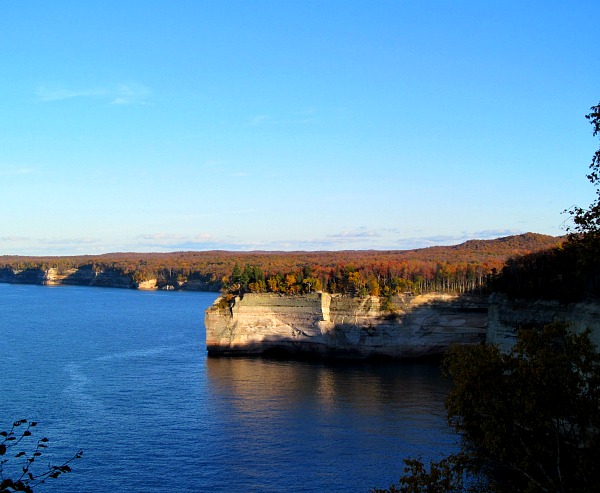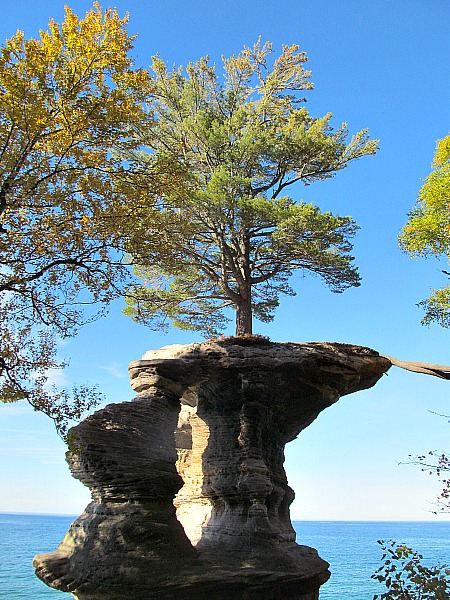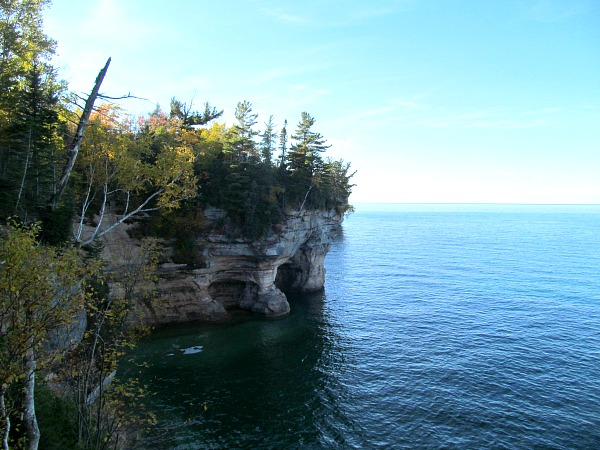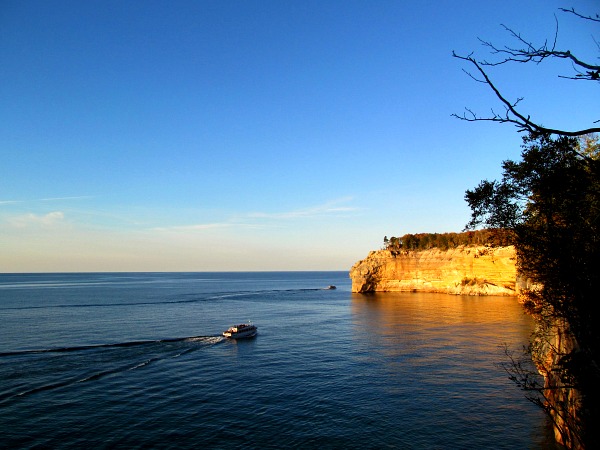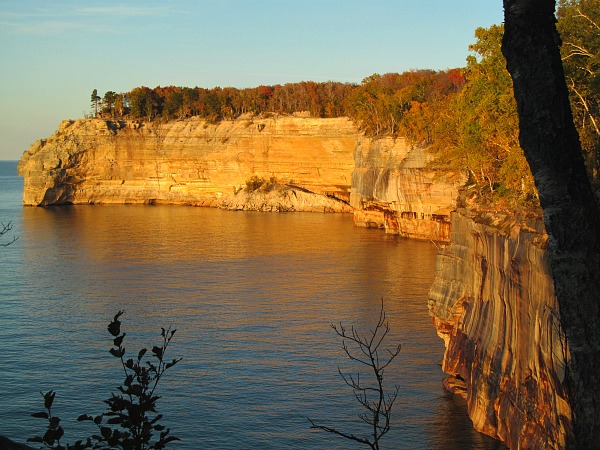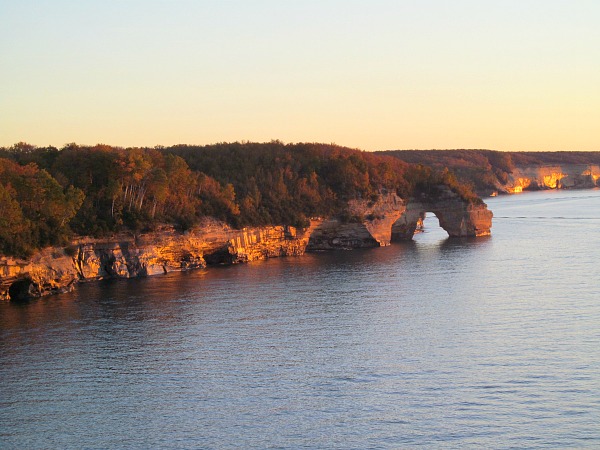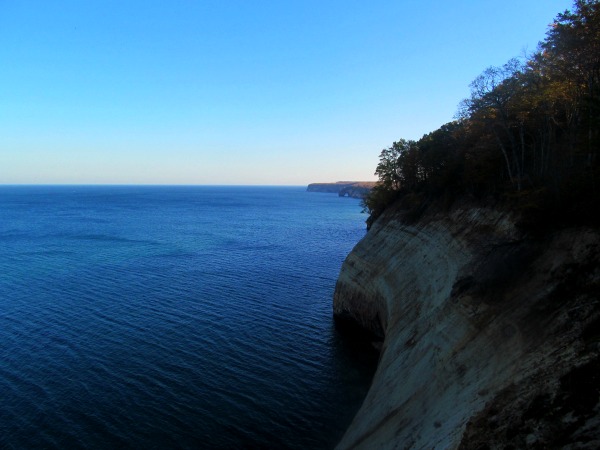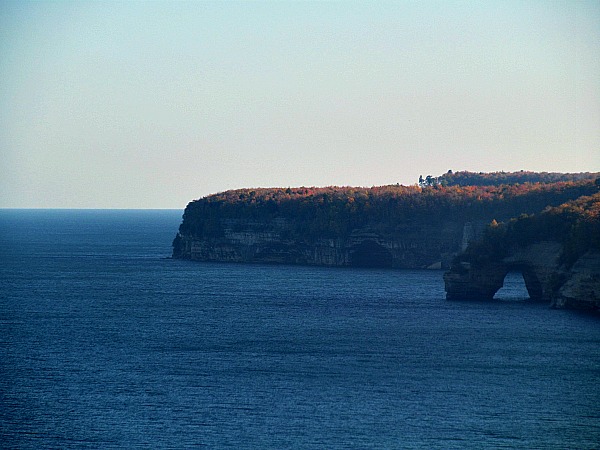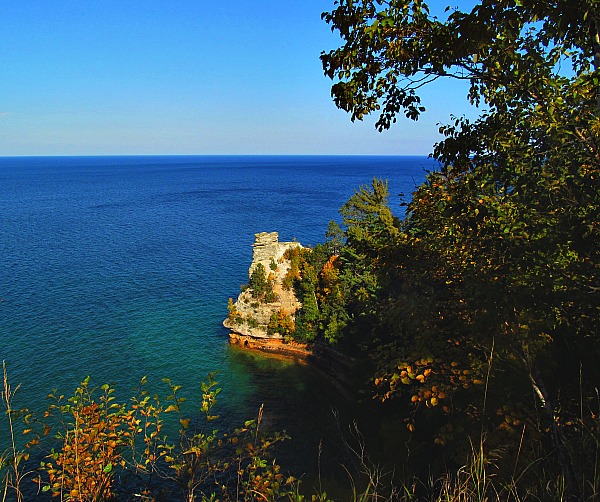 For more information, check out the park website.
Adventure on!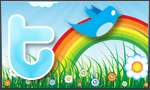 The goal of this site is to inspire people to outdoor adventure travel and then provide tips. If you liked this post then sign up for the email newsletter. Notifications go out once or twice a month with what is new with Traveling Ted's adventures. Your email will not be share and you will receive no spam. Other e-follow options include Facebook (click on the like box to the right) or twitter (click on the pretty bird on the rainbow above).