Past snowmobile adventures were done many moons ago
Being for the most part a silent sports aficionado when it comes to winter adventure, snowmobiling is usually not a recreation activity I seek out. I have nothing against it – although it can be a little loud at times – I just prefer cross-country skiing.
I have only snowmobiled twice in my life up along the Gunflint Trail in northern Minnesota. One of the times, I just tooled around the local trails and the other time I cruised up Gull Lake into Lake Saganaga to the Canadian border. Both times I really enjoyed it, but it has been probably 10-15 years since these experiences.
Inspired by the Chicago Travel & Adventure Show
The snowmobile drought came to an end thanks to running into Ken from Wildman Ranch at the Chicago Travel & Adventure Show. I have worked with his company in the past several years ago whitewater rafting the Peshtigo. He mentioned I should come up for a snowmobile tour. I asked when the next one was, and he said the following week. Fast forward to a week later, and I was driving through the Chequamegon-Nicolet National Forest on my way to Allison Lane for another Wildman adventure.
Wildman Ranch snowmobile orientation
There were two other people in the group, and we listened to Ken give us an orientation on driving the machine, safety, snowmobile etiquette, and more safety. My favorite part was the instructions on the hand warmers. We Nordic skiers are not used to such luxury. I also had to sign a release and accept the fact that if I damaged the machine they would charge my credit card $1,500. If the damage turned out to be less, then the difference would be refunded. A $1,500 possible charge was a sobering start to the trip. That is a flight to Asia and back.
I was a little nervous and cautious after listening to the orientation and also a few stories of other people who had crashed, but as soon as I put my thumb on the throttle and moved forward, those concerns vanished. I was surprised how easy it was to handle the snowmobile. The throttle, which is basically the gas pedal, is worked by the right hand thumb, and the brake by the left. I think I used the brake twice during the whole trip. Once you let go of the throttle with your right hand thumb, the snowmobile stops pretty quickly, so you can easily maintain control and speed by holding down and releasing the throttle.
When you are learning an adventure activity, the two most important elements are stopping and control or balance. I found it as easy as driving a car when it came to control. I think most of the accidents come with people getting too brazen and perhaps alcohol has a role as well.
Wisconsin snowmobile tours with Wildman Ranch
We rode for over three hours through the beautiful northwoods of Wisconsin just east of Chequamegon-Nicolet National Forest. We started and ended at the Wildman Ranch in Athelstane, Wisconsin. We passed through beautiful forests of pine and birch and occasionally darted out of the woods following a break in the trees cleared for power lines. Despite the power lines, these areas were actually quite scenic as it was the only time you could see a good distance away.
The trails are not that wide, so when someone comes from the other direction, you need to be aware and give them room and keep to the right. One of the etiquette pieces we learned from Ken is you flash to the passing riders the number of remaining riders in your group with your left hand. I was last, so I threw out a closed fist to let passing snowmobilers know I was last in our group. It can be a little stressful when you pass other groups, but I found it to be kind of fun.
Wisconsin northwoods lunch
Halfway through the journey we stopped at a northwoods bar for lunch. Although I was plenty warm, and my hands were especially toasty, it was nice to get out of the cold and mix with other snowmobilers and get something to eat. These little hideaway bars along the trails become great focal points for rider gatherings. There had to be over 100 people in the bar when we arrived. This was due to a group of 24 that had just arrived at the same time we did. It was no problem as we talked about the Packers, past and future adventures, and local goings on while waiting for our grub.
Back on the trail
Satiated with chicken tenders and fries, we returned to the trails to continue the loop through the picturesque forest scenery. I am not going to throw my skis away anytime soon and convert to a machine, although I might look into heated ski pole handles, but I definitely will not wait 10-15 years for my next snowmobile adventure. I enjoy the outdoors and no matter what the means are of exploring it, I am sure to enjoy it, and I think you will too. It was a great experience and a thrill to zoom through the beautiful woods of northern Wisconsin.
I would definitely recommend going with Wildman Ranch for one of their Wisconsin snowmobile tours. The best part about their facility is it is not that far from Chicago, Milwaukee, or Madison, yet it is firmly entrenched in northern Wisconsin. The focus is on safety, so unless you are reckless, there should be no problems. They also run awesome whitewater rafting in the spring along the Peshtigo River.
Thank you to Wildman Ranch for hosting me on my snowmobile adventure. Although the tour was complimentary, the opinions, photos, and love of the Wisconsin northwoods are purely my own.
Check out their website for more information on their adventures and follow them on Facebook
Adventure on!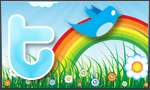 The goal of Traveling Ted is to inspire people to outdoor adventure travel and then provide tips on where and how to go. If you liked this post then enter your email in the box to get email notifications for each new entry. Daily travel photos are excluded from your email in order to not flood you with posts. There is no spam and email information will not be shared. Other e-follow options include Facebook (click on the like box to the right) or twitter (click on the pretty bird on the rainbow above).
On the right sidebar is a donate button. If you would like to donate in order to support the site, it would be appreciated. All donations would cover travel expenses and improvements to make the site better.