Spring whitewater rafting is an epic adventure at the Wildman Ranch on the Peshtigo River in Wisconsin.  This is the II part in a chronicle of my adventure last weekend.  
Spring whitewater rafting on the Peshtigo
After a half hour of successfully navigating more difficult rock gardens Nick said the first Class III rapids lie ahead.  He gave me the option of a blind run or getting out to scout.  Nick said that due to the drop that this first rapid tends to throw out the most rafters over any rapid on the river.  I decided that scouting would be a wise choice.
Read Part I of the adventure here.
We got out and I picked my line through. I took the easiest route, and I got into the raft and followed Nick who went first.  I thought sure I had missed my chute, but I sailed over the rapids and flew through the drop and hit the large standing waves at the bottom.  The waves got me a little wet; however, I successfully managed to stay in the raft.
Class II-III rapids
Nick celebrated my ascent.  It was nice to have a guide that was as excited about my experience as I was.  It was obvious that Nick genuinely cared that I have a good experience on the river.  Genuineness is an important characteristic for an adventure travel guide, and Nick had this quality in abundance.
Nick then said the rest of the way was almost constant class II-III rapids, so I might as well just keep my GoPro video rolling.  The next half hour was one thrill after another.  There were a few rock gardens in between major rapids, but there was not much time to rest. I definitely was experiencing why spring whitewater rafting is so intense.
Horserace Rapids
Near the end, Nick said we were coming to Horserace and to follow him. As you can hear in the below video, Nick turned to me and said "Horserace Rapids, the last rapids, class III rapids for a quarter mile." "Nice," I replied. "Let's go," said Nick.
Horserace has about three major drops, and one goes through this mini canyon.  It was an awesome high as I sailed through the chutes getting soaked from the standing waves, but my little boat stayed afloat the whole way.
The rush that I experienced on this trip was incredible, and I kept thinking to myself how amazing it was that this river was less than five hours from Chicago.  I felt like I was in northern Minnesota or Canada as the scenery was tremendous.  After the trip was over I felt completely relaxed.  After an hour plus of extreme focus on the river it felt great to get on the ground again and unwind. It was Miller time.
April is the best time to visit
April is the best month to come up to the Wildman Ranch.  For those that want optimum conditions they need to follow the Ranch on facebook and get on their email list.  They post on their facebook page and send out an email when conditions are at their best.  They sometimes do not have much warning, so keep your weekends free next April.
The trip is still worth it when water levels are normal.  In fact, they just posted on facebook that the water levels are still high and adventurous.  For those interested they can check their rates in the link below.
More than just whitewater
They also have a rock climbing wall, paintball, lazy river rafting, sea kayaking, ATV, and snowmobiling in the winter, so they have many adventure travel opportunities.
Even if a whitewater adventure is not for you the Ranch is a fantastic place just to stay at as they are located right along the river and the roar of Horserace Rapids soothes the visitor.  They have a gorgeous campground, primitive cabins, and luxurious lodges, so one can choose their range of comfort.
Live music
Another summer feature is quality live blues music on weekends during the summer, so there is even more to do than adventure from Memorial Day through Labor Day.  They actually get top notch talent from Chicago including Barrel house Chuck and Nick Moss.
For good food and company stop by Jungle Jim's just down the road on County C on the other side of the river.  They serve some mean hamburgers including the king, which is a burger topped with pulled pork.  They have video games, Lienenkugal beer, and pool tables, so it is a great place to hang out after the trip.
Spring whitewater rafting is a great experience on the flooded rapids of the Peshtigo, but the Wildman Ranch has adventure year round.
Disclosure
I received a complimentary tour with Wildman Ranch. This does not impact this post as the views, opinions, and photos are my own.
Adventure on!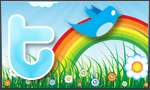 The goal of this site is to inspire people to outdoor adventure travel and then provide tips. If you liked this post then sign up for the email newsletter. Notifications go out once or twice a month with what is new with Traveling Ted's adventures. Your email will not be share and you will receive no spam. Other e-follow options include Facebook (click on the like box to the right) or twitter (click on the pretty bird on the rainbow above).