There are many different ways to tour a city. There are walking tours, there are boat tours, there are bus tours, food tours, and then there are combinations tours. Thanks to the close proximity of several craft brew pubs found in Traverse City along the Boardman River, you can kayak bike Traverse City on a river of craft beer. It was definitely a unique adventure.
Kayak bike Traverse City
A group of 14 merry bikers, paddlers, and drinkers showed up at 11 a.m. behind Pangea's Pizza Pub for the Kayak, bike, and brew tour. They also have a 4 p.m. tour as well. We were provided a bike and a swag bag. The bag included a pair of shades and a $10.00 coupon for the pizza pub after the tour was over. Once everyone arrived, our guide Jeremy gave us a little introduction. Afterwords,  we got on our bikes and took off. I was a little bit surprised that there were no helmets or life preservers; however, there was no hardcore biking or kayaking, so I probably would not have worn either if I was on my own trip.
If you are a hardcore biker or kayaker, this tour is not for you. It is really laid back as far as exertion is concerned.  We stopped at three breweries along the way. We never biked or paddled longer than 30 minutes. The last stretch on to Lake Michigan was perhaps the only exception.
Biking to Right Brain and the Filling Station
Our first stop was Right Brain Brewery. We had this place to ourselves since the Traverse City brew crowd had yet to get started. It was still before noon. I had two delicious pints at this destination. I soon realized into my second pint that I was going to to have to pace myself. First of all, I did not want to get completely sloshed so early in the day. Secondly, I did not want to be stuck in the kayak having to go to the bathroom.
After 45 minutes in Right Brain, we closed our tabs and got back on to our bikes again. We rode another 10-15 minutes until we came upon the Filling Station Microbrewery. This time I had a half a pint of IPA and nursed it. We sat out on the deck and enjoyed the beautiful spring day.
People in Traverse City were starting to emerge as this place had much more people. I had a conversation out on the deck with a fellow enjoying a few beers before his golf game started. 45 minutes later we said goodbye to the Filling Station and also said goodbye to our bikes.
Kayaking to Rare Bird Brewery
We headed down to a dock on the Boardman Lake and boarded our kayaks. The tour features three miles of biking, three breweries, and three bodies of water. We did not dawdle on Boardman Lake long as we turned a corner and the lake constricts into the Boardman River, and we began paddling towards the main part of town and Lake Michigan.
One thing that really struck me about this tour and the city of Traverse City is how active the community is in outdoor activities. There were people outdoors everywhere. The lake was full of people on kayaks and sailboards, the shoreline along the river front was full of people hanging out in the park, and there were people biking and walking all over the place. I guess when the winter is long, and a beautiful spring weekend comes at last, people take advantage of it.
Rare Bird Brewery
We paddled up the Boardman River until we hit a dam. We portaged around it and then walked a little bit to brewery number three. This one was my favorite – Rare Bird Brewery. I read a bio on the owner who is a big craft beer maven and also a devoted birder, hence the name. I had a pint of mas pina beer, which had a pineapple flavor to it, which was very refreshing after time in the hot sun. I returned to this brewery the next day and filled up my Stanley growler for 64 more ounces of this tasty brew.
There was a crew of guys from Chicago who were in town for a bachelor party that were on the tour. The groom to be had a little accident and tipped his kayak. See the last part of the video below as I caught his spill on my GoPro on video time lapse. We also had a spill on the bike (before any beer was consumed), but other than those minor mishaps, we managed to walk away unscathed, although we may have walked a little bit wobbly after enjoying the beer.
The kayaking on the Boardman River was quite scenic even though we were paddling through Traverse City. There were buildings and bridges, so you knew it was an urban river, but there was a lot of green space including some beautiful pine trees.
Boardman River empties into Lake Michigan
The last stretch of the tour took us through the city on the Boardman River to Lake Michigan, which was our third and last body of water. I had a large body of water growing in my bladder, so I was glad to see land ho although I was sad that the tour was over.
We then walked back to Pangea where we had a $10 gift card to spend on pizza and more craft beer. It was a great day on the bike paths, bodies of water, and brew pubs of Traverse City. I met some fun people from Chicago and downstate Michigan, so the tour was a rousing success.
My stay in Traverse City was sponsored in part by the Traverse City Tourism Bureau. I received complimentary tours and a place to stay while in town. This fact did not influence me in writing this or any of my other posts as my thoughts, opinions, photos, and videos are my own as well as my love of craft beer, biking, and kayaking.
Read my other adventures from Traverse City
Smallmouth bass fishing by sight
An historical stay at the Old Mission Inn
Adventure on!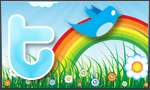 The goal of Traveling Ted is to inspire people to outdoor adventure travel and then provide tips on where and how to go. If you liked this post then sign up for the email newsletter. Notifications are sent out once or twice a month with what is new with Traveling Ted's adventures. There is no spam and email information will not be shared. Other e-follow options include Facebook (click on the like box to the right) or twitter (click on the pretty bird on the rainbow above).