While a senior at the University of Tennessee I was fortunate enough to qualify for Normandy Scholar Program. The program consisted of a nine-hour seminar on French culture and World War II and the Holocaust during the spring semester way back in 1993. The seminar was taught by Dr. Charles Johnson, a Military Historian, Dr. Karen Levy, a French literature professor, and Dr. Sheldon Cohen, an expert on the Normandy campaign and a Philosophy professor that specialized in war and morality.
The Normandy Scholar Program
There were 22 of us in the class, and once the seminar in spring was over then it was off to Normandy, France for continued study. For a month we stayed in the town of Caen, France: which was the scene of some of the fiercest fighting during the campaign to liberate France in 1944. We were able to tour the beaches, the battlefields, the cemeteries, the Atlantic Wall, and the museums.
The great part of the program was that the professors in charge of the program were passionate about what they taught and wanted us to learn as much as possible about World War II, but there was so much more to the program. They really wanted to instill in us a passion about culture and travel.
A program geared to give birth to international travelers
During our month in Normandy we would have classes and tours Monday through Thursday afternoon. Then they would cut us loose on Thursday afternoon until Monday morning and we could go wherever we wanted. We grouped up and traveled together during these weekends to places like London, Paris, the Loire Valley, and Chamonix.
We stayed at a hotel in Caen, but we were also paired with a French family. We did not stay with this family, but we were encouraged to spend time with them and socialize with them. I was paired with a family that had a son about our age named Sylvan. He readily took us around town and we stayed for one night at their country home.
Another great perk about the program was we were able to travel for a month in Europe after the program was over. They gave us an open ended plane ticket for up to a month. Of course I picked the full month and bought a Eurail pass and traveled around Europe. Many other students went home early, but I wanted to drink in all of Europe that I could since I was already over there.
First extended period overseas
I was 22 at the time and it was my first experience with overseas travel. I had already done a lot of outdoor camping and hiking by this time, but this was my first experience with other other cultures and foreign travel. It really completed me as an adventure traveler. In regards to adventure travel most are either into the outdoor camping component or the overseas cultural experiential part. The appeal of this blog as I have a vast experience with both and it started here.
I am very grateful for the experience, the Normandy Foundation, my amazing classmates, and the wonderful professors that introduced us to France and Europe. If you found this blog post because you are a past Normandy Scholar please leave a comment and say hello.
Adventure on!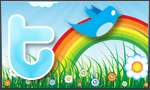 The goal of Traveling Ted is to inspire people to outdoor adventure travel and then provide tips on where and how to go. If you liked this post then sign up for the email newsletter. Notifications are sent out once or twice a month with what is new with Traveling Ted's adventures. There is no spam and email information will not be shared. Other e-follow options include Facebook (click on the like box to the right) or twitter (click on the pretty bird on the rainbow above).