During World War II, Allied planners prepared to invade France and breach Hitler's Atlantic Wall. The German high command were certain they would strike at the Pas-de-Calais, which was the narrowest stretch of land across the English Channel between England and France. They did not think they would land in Normandy.  One of the reasons, the lack of a good harbor in the Cotentin Peninsula.
#Frifotos is a hashtag on Twitter where everyone shares their photos on Friday depending on a certain theme. Today's theme is harbors and this week is being sponsored by Mr. Stayadventurous. I have never participated, but I have finally decided to join the fray. My harbor picture is definitely not the prettiest, in fact, it may be the ugliest, but it is of great historical importance.
Many people know that D-Day was June 6, 1944. Many also know the Allies consisting mainly of Americans, British, Canadians, and a few French stormed the beaches of Normandy on this important day. What many do not know is the trials and tribulations that befell these invading armies after June 6. It took over a month and a half of brutal fighting for the Allies to slug their way through Normandy before they eventually broke out and charged westward toward Paris. Part of the difficulty was landing the additional troops and then adequately supplying them.
Since there was no harbor in Normandy, Allied engineers brought a harbor with them and called them mulberries. The idea of the man made harbor is usually credited to Winston Churchill although other minds were involved. In Arromanches and at Omaha Beach, military engineers sunk ships  to create a breakwater. A storm destroyed the Omaha Beach harbor, but the Arromanches one worked and 2.5 million men, 500,000 vehicles, and 4 million tons of supplies were unloaded here to help the Allies in the desperate battle to break out of Normandy and liberate France and Europe from Nazi tyranny.
The picture above was taken at Arromanches, France where the sunken ships used to create the breakwater can still be seen in the distance. I visited this site as part of the Normandy Scholar Program where I studied French culture, World War II, and the Normandy Campaign in Caen, France when I was in college.
TT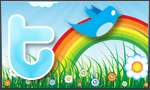 The goal of Traveling Ted is to inspire people to outdoor adventure travel and then provide tips on where and how to go. If you liked this post then enter your email in the box to get email notifications for each new entry. Daily travel photos are excluded from your email in order to not flood you with posts. There is no spam and email information will not be shared. Other e-follow options include Facebook (click on the like box to the right) or twitter (click on the pretty bird on the rainbow above).
On the right sidebar is a donate button. If you would like to donate in order to support the site, it would be appreciated. All donations would cover travel expenses and improvements to make the site better.