Blogger meetup in Kuala Lumpur
While staying in Kuala Lumpur, I had the great opportunity to meet with fellow bloggers David from Malaysia Asia and Mei AKA Agent Cikay from CC Food Travel. It was great to talk blogging with two pros that I have been corresponding with for over three years on Twitter.
When I mentioned to David that my next stop was Kuching, which is the capital of the Malaysian state of Sarawak on the island of Borneo, he said he knew a contact there that might be able to help me. He sent a text and shortly afterwards a reply came. They agreed to host me and show me around. It turned out that the contact had read my blog: probably this guest post from Mei herself on Borneo.
This three week trip in Southeast Asia I was doing at my own expense and was not looking for any type of sponsorship.  However, when you are halfway around the world, it is nice to know someone and to have a plan for accommodations and tours.
Picked up by Planet Borneo
I was picked up at the airport and taken to Planet Borneo. Right away I felt comfortable with the staff, the location, and the lodging arrangement. I had a room with wi-fi and air-conditioning. I could not ask for more.
They also arranged for several tours. Mona, the manager, said that a lot of the intense distant trips in Borneo would be impossible on such notice, but there were plenty of day tours I could do in the area.  I was only staying five days, so this sounded perfect to me.
Planet Borneo tour experiences
I was then taken on a series of tours and one was more incredible than the next. I started out with a tour of the Sarawak Cultural Village.  The next day started with a visit to the Semenggoh Wildlife Center to see semi-wild orangutans feeding followed by a hike in Gunung Gading National Park where I was fortunate to see the world's largest flower, the rafflesia, in bloom.
The next day I ventured out on my own to visit Bako National Park, and the last day I had a crazy experience on a scouting trip of a Borneo longhouse. The Borneo longhouse trip was especially memorable as this was a kind of trip not many travelers get to experience as it was even new for the guides who brought me.
Staying at the Planet Borneo lodge
Throughout the tours, I had the run of the Planet Borneo lodge in Kuching. Each morning I had bread, jam, and coffee waiting for me. When I returned from a tour, I had the beautiful dip pool to relax in outside with a cold beer. When you are suffocating in jungle temperatures near the equator, a pool and several cold beers are essential.
Feeling at home
What made my stay Kuching and Planet Borneo stay so special though was the amazing staff and guides at Planet Borneo. I felt like I was staying at the home of a close friend.
I realize I am a blogger and they were expecting I would raise awareness to Borneo, Kuching, and their tour company, but they were very laid back about my stay. Instead of having this feeling that something was wanted or expected of me, I got the feeling that I was part of the team.
Planet Borneo is highly recommended
The reason I write this is that their sincerity and genuineness cannot be faked, and I know that they will treat their customers in the same way. Therefore, I highly recommend that travelers coming to Kuching book tours and stay with Planet Borneo. Make Planet Borneo your home away from home. They can help make your stay in Sarawak incredible with a trip to a national park or a visit to a longhouse.
Their lodge is perfectly located just on the edge of downtown. You walk to the riverfront in 15 minutes, and it is also close to city parks, museums, and fun places to eat and drink. It is far enough away from the downtown area that it is peaceful and you can even see a few birds.
My stay and most tours were taken care of by Planet Borneo, but if I had paid double for the experience, I still would be writing kind words about the company. The words, views, opinions, photographs are my own.
Follow Planet Borneo on Twitter  Instagram
TT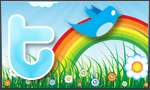 The goal of Traveling Ted is to inspire people to outdoor adventure travel and then provide tips on where and how to go. If you liked this post then enter your email in the box to get email notifications for each new entry. Daily travel photos are excluded from your email in order to not flood you with posts. There is no spam and email information will not be shared. Other e-follow options include Facebook (click on the like box to the right) or twitter (click on the pretty bird on the rainbow above).
On the right sidebar is a donate button. If you would like to donate in order to support the site, it would be appreciated. All donations would cover travel expenses and improvements to make the site better.