A Borneo longhouse adventure is a unique experience
I had a unique opportunity while visiting Sarawak in Borneo. I was able to not only go to a Borneo longhouse, but visit one that had rarely been visited. I was staying with Planet Borneo in Kuching, and they were scouting this new longhouse to see if it was a place they could bring tourists.
They asked if I wanted to tag along. Of course I jumped at the chance for a Borneo longhouse adventure. I was hoping to visit a longhouse, but when I first arrived I was told it takes a lot of logistics to pull the visit off and needs to be arranged in advance, so it was my good fortune that this scouting trip took place during my stay.
What is a longhouse
A longhouse is exactly that.  It is a long house that is the traditional mode of living in the jungle for the indigenous people in Borneo and many other parts of the world. They are usually raised off the ground on stilts and have a long public area on one side and then individual dwellings on the other side. Basically it is a long porch attached to a long house with a long backyard.
We pulled into the dwelling and climbed the stairs to the porch. Immediately people gravitated toward us. It was me and two guides from Planet Borneo. Shy but curious kids walked behind us and adults smiled and waved from chairs, windows, and even from cars on the streets.
I pictured a longhouse to be in the jungle, but this house was not in the forest. It was in a rural area about two hours from Kuching. Despite not being in the jungle, it was clear these people had not a lot of contact with the more modern world and especially tourists. They did have many modern conveniences; however, like cars, cell phones, and laptops, so they were not completely isolated.
Getting to know the villagers
Most of the adults I met spoke decent English. I was able to have basic conversation with a lot of people. Everyone wanted to talk to me and find out where I was from. Even though I was the center of attention, I did not feel uncomfortable at all. Everyone was really laid back and friendly.
A couple of mats were laid out, and we sat around and talked. The purpose of the visit was business. Planet Borneo was reaching out to this village to see if they could bring tourist here, so they were interested in a partnership.
Unfortunately, it turned out the village chief had recently passed away. In his absence, there were a couple of elders were handling village affairs until a new leader could be appointed.
Pass the rice whiskey please
The best way to conduct business is with food and rice whiskey. I was the beneficiary of this welcoming as the longhouse community brought out fresh fruit, fresh vegetables, other types of snacks, and shot after shot of rice whiskey.
If I was not feeling comfortable before, after a few shots of whiskey, I was really feeling at ease. They were speaking in their native tongue, which was Iban. The guides kept checking on me to make sure I was comfortable. I told them "no problem."'
No problem
I asked them how to say "no problem" in Iban, and they said it was "nedang naway." I repeated this to my new friends and they were pleased I had learned a new word in their language. Every time they asked how I was I would repeat "nedang naway," each time a little more boisterous as the rice whiskey flowed through my system and each time it was received with more laughter and good cheer from my hosts.
At one point a guitar was brought out. One of the guides tuned it as it sounded like a house of horrors when first strummed. We passed it around, and I butchered a few songs before passing it around. The only time I am ever asked to play guitar is when I have had a few too many and this was no different. I was the recipient of more than my share whiskey shots.
Travel as a way to unite the world
It occurred to me that here I was halfway around the world with a bunch of people I did not know and could hardly speak to having a great time. In fact, I was doing the same things I would have done with people that I could more easily communicate with and people I have known for years.
Whenever my friends and family gather we usually barbeque, drink beer, and pass around the guitar, and I am usually too intoxicated to play. This is what I love about travel. You find yourself in a remote spot completely out of your comfort level, but yet you meet good people who are just like you and your friends. These types of interactions show we have more qualities in common than those that are different even from people on the other side of the world in a Borneo longhouse.
I definitely would recommend a Borneo longhouse adventure if you come to Sarawak. I also would suggest you book with Planet Borneo. I don't know if you will have the chance to go to this longhouse, but whichever one you go to, I am sure it will be amazing. I was a guest of Planet Borneo during my stay and on this tour, but the bad drunken guitar playing and thoughts on my experience are my own.
TT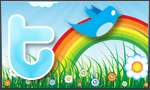 The goal of Traveling Ted is to inspire people to outdoor adventure travel and then provide tips on where and how to go. If you liked this post then enter your email in the box to get email notifications for each new entry. Daily travel photos are excluded from your email in order to not flood you with posts. There is no spam and email information will not be shared. Other e-follow options include Facebook (click on the like box to the right) or twitter (click on the pretty bird on the rainbow above).
On the right sidebar is a donate button. If you would like to donate in order to support the site, it would be appreciated. All donations would cover travel expenses and improvements to make the site better.