Borneo is a place I have been fascinated with for a long time and a destination that is on my radar; however, Traveling Ted cannot be everywhere.  In order to give readers a little diversity in topics I am going to entertain some guest posters in the future.
Readers might tire of cross-country skiing and also might get tired of my same old mug on every post.  In order to add a little spice and to beautify my website I am honored to have Mei from Malaysia as my first guest poster.  She is a legend on twitter and the sweetheart of the travel community.  Her follow information is at the bottom of the post.  Enjoy!
Hailing from Malaysia, I feel very fortunate that I live in a land where we experience fantastic tropical weather all year round and some of the most amazing out-door activities that nature has to offer. One of my favourite locations for these sports being Borneo.
Borneo is the third largest island in the world and is located north of Australia, at the geographic centre of Maritime Southeast Asia. The island is divided among three countries: Brunei, Indonesia and Malaysia. Approximately 73% of the island is Indonesian territory (Kalimantan). The Malaysian states of Sarawak and Sabah (East Malaysia), in the north, occupy about 26% of the island. Here are my Top 5 favorite Outdoor activities in Borneo, Malaysia.
1. White Water Rafting on the Padas River, Sabah
I don't know about you, but I was born a 'water-baby'. I love all things that have anything to do with water. Padas is a muddy river situated in the interior of southwestern part of Kota Kinabalu that is only accessible by train. If you are staying in a hotel in Kota Kinabalu, it's not hard to get there. The river provides an adrenaline rush excursion covering a distance of 9 kms with 7 exciting and tough rapids!  Even for teenagers, this sport is safe and suitable for individuals 13 years and above. The journey will first take 1½ hours overland through the beautiful countryside to Beaufort town. From here, the adventure begins with a 1½ hours jungle train ride that tracks along the Padas River giving you a glimpse of the river plus the interiors of Sabah as you pass by old stations, villages and dense jungle. Upon arriving at the starting point, participants will be given a safety briefing before going down the river.
This river is rated a 4 and the entire adventure combines the thrill-spills of Padas rapids and fantastic historical and cultural journey on an old diesel train through the jungles and passing through little villages. The experience of riding the train is an added cultural thrill and I never tire of it!
2. Caving in Mulu Caves, Sarawak


Another one of my favorite activities in Borneo is caving. Borneo has some of the most fantastic, pristine caves in Malaysia and Mulu Caves National Park is home to one of the longest networks of caves in the world. Here lies the world's largest underground chamber, the Sarawak Chamber, capable of accommodating forty Boeing 747 airplanes. In Mulu, you will also find the world's biggest cave passage, Deer Cave, which can fit five cathedrals the size of Saint Paul's in London. Another key attraction is Clear Water Cave, the longest cave in Southeast Asia. The massive caves here are home to millions of bats and cave swiftlets that swarm out into the jungle in great clouds every evening at dusk!
What I love best about caving is viewing the breathtaking tropical limestone weathered structures, including enormous razor-sharp pinnacles, deep-cut canyons, appropriately named The Pinnacles.
3. Climb the Pinnacles, Sarawak

If you love a somewhat more challenging hike, then the The Pinnacles will be just your thing. This climb is grueling and holds a higher risk than say, caving. However, it is well worth the effort of reaching the viewpoint of the Pinnacles, an astonishing sight of razor like limestone sculptures weathered by rain and elements over millions of years up the side of Mount Api. The trail is only 2.4kms but the ascension is 1200m up a steep path to a viewpoint looking out over the Pinnacles (the steepest sections have aluminum ladders, metal rungs and ropes for safety). This is one of my all time favorite sites in Borneo.
4. Diving at Sipadan-Kapalai
Being a 'water-baby' and all, I'm not about to leave out diving form my list of great "must do's" in Borneo. The Sipadan-Kapalai Dive Resort, sits on sturdy stilts on the shallow sandbanks of the Ligitan Reefs. Built on an airy, comfortable, sunny water village with no land in sight, it boasts a mile long sandbank of powdery blindingly white sand and complete privacy. Sipadan itself is an oceanic island that plunges nearly vertically 600 meters into the depths of the sea creating a 'wall' of crevices, balconies and cavities that play host to an astonishing variety of inhabitants. They are all in great numbers due to the constant swirling of nutrients from the sea. There are over 500 species of coral and 3000 species of fish identified to date.
The population of green turtles to be found in Sipadan are beyond belief along with pelagics such as white tips, hammerheads, grey reef sharks, the famous wall of barracuda, the school of bump head parrot fish that leave at dawn and return at dusk to make their bed on the crevices of the wall. Being a crazy awesome dive site, you should not miss diving at the world famous Barracuda Point and the eerie Drop Off (voted as the world's best beach dive). A short swim from the shore and jetty reveals the 600m plunge. There is even a turtle cave for specialized divers to explore, romanticized for being a final resting place for turtles.
Sipadan island was declared off-limits to all resorts in 2005 to preserve this treasured heritage. This is definitely a must not miss experience for the avid diver.
5. Climb the World's Highest Via Feratta on Mount Kinabalu, Sabah

Of course you cannot say you've truly experience the heart of Borneo, until you have climb the awe-inspiring Mount Kinabalu. At 3,776 meters Mountain Torq's via ferrata has the world record as the highest via ferrata in the world on top of Mount Kinabalu, a UNESCO world heritage site, and it is the first via ferrata in Asia. It has also been awarded by the Guinness Book of Records for being the world's highest via ferrata.
I was the third person to have climbed via feratta when they first opened in the 4th quarter of 2007. I can definitely pledge to its WOW factor. Battling the early morning chill, initial fear of the heights and mild altitude discomfort, the activities offered are not for the weak-hearted. If you are afraid heights then this adventure may not be for you as you will be walking on vertical surfaces as well as crossing valleys on cable lines. All this done possibly in wretched weather conditions. Although you will be led by an experienced guide, each participant will have the responsibility of looking after each other as you are all linked together by a rope.
Besides a helmet and training before the activity, you have double safety on the climb. A climber wears a harness clipped to a steel cable along the route and a second line is clipped to the next climber or the guide. The steel cables that line the route can hold up to 3,000kg of weight. The ladder rungs and footholds are rated to withstand up to 300kg of weight. The routes have been set up by the best via feratta builders from Europe and its no wonder that MT has been awarded a certificate of compliance based on European safety standards for Via Feratta.
About this week's guest writer
Mei is an avid traveler, based in Kuala Lumpur, Malaysia, who enjoys writing about her travel and gastronomic experiences. In her words: "It all started out a couple of years back as a means to journal our travels and related photos. However, because we enjoy eating so much (as do other Malaysians) this blog soon took on the form of a food blog: Cumi & Ciki is a Malaysian food and travel blog. The name is derived from a popular educational television puppet show for Malaysian children in the 70s and 80s. This is the tale of the two traveling, eating, thrill-seeking monkeys from Kuala Lumpur. Food and culture go hand in hand. We feel that in life, we need to enjoy what we do, have passion; cultivate a sense of curiosity about the world.
We hope that this is conveyed through our travel and food blog Cumi & Ciki blog.
Alternatively check out our adventure blog www.whoaadventures.com
Follow Mei on Twitter.
Stay tuned,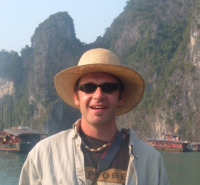 TT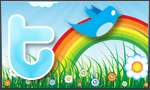 The goal of Traveling Ted TV is to inspire people to outdoor adventure travel and then provide tips on where and how to go. If you liked this post then enter your email in the box to get email notifications for each new entry. Daily travel photos are excluded from your email in order to not flood you with posts. There is no spam and email information will not be shared. Other e-follow options include Facebook (click on the like box to the right) or twitter (click on the pretty bird on the rainbow above).
[subscribe2]