2012 has been a great year with many adventure travel experiences having me yell "Oh my god." I have visited three foreign countries, a couple of national parks, skied cross-country ski trails, and canoed many rivers.  Of those experiences, here are the top five from 2012. It was a difficult choice and even the most beautiful place in America, which I visited in May, did not make the top five.
5. White-water Kayaking the Brule River in Wisconsin
The water level was somewhat low, which made the rapids a little easier in one respect as the power of the water was reduced, but made it more difficult in another.  Lower water means more rocks, so some places where a kayak would easily go over in higher water had to be carefully navigated.
The Brule River is spring fed and lies in the northwoods of beautiful Wisconsin. Just a few miles away, the river meets Lake Superior. I thoroughly enjoyed my time here and would love to come back. Thank you Brule River Canoe Rental for having me up here.
4. The Cantona Ruins near Puebla, Mexico
Hiking over ancient Olmec Ruins dating from 1,000 A.D. was something I will remember for a long time. Not only were the uncovered ruins and pyramids amazing, but the city was located in a desolate spot in the Mexico countryside with mountains and desert like flora. Thank you Mexico Tourism Board for making this trip possible. Please see the disclosure statement in the link above.
3. Fall colors in the Porcupine Mountains Wilderness State Park
I felt like a Lord of the Rings character walking through an enchanted forest as the Upper Peninsula Wilderness was aglow with reds, yellows, orange, and green (pine trees). The view from Lake of the Clouds was especially fantastic.
2. Chocolate City J'Ouvert in Trinidad & Tobago
We started at 2:00 a.m. and followed trucks blaring soca music with thousands of other islanders and a few other tourists dancing the night away, drinking rum and beer, and spraying each other with chocolate. J'Ouvert is the traditional start of Carnival in Trinidad & Tobago and goes all night on Sunday and then Carnival kicks in Monday and Tuesday.
1. Mighty Kaieteur Falls in Guyana
I saved the best for last in Guyana just last week. From Georgetown, I took a plane over the extensive Guyana Rainforest to Kaieteur National Park. For two hours we explored the jungle and then was able to view the falls from four vantage points and then once again from the air as the plane was departing. I vowed to come back to this national park and spend several days in the surrounding jungle.
It was tough to choose these five experiences as 2012 was a great year. Honorable mentions include seeing the scarlet ibis rookery in Caroni Swamp, hiking Sleeping Bear Dunes in Michigan, eating my way through the birth place of the mole poblano in Puebla Mexico, and cross-country skiing at Palmquist Farm in northern Wisconsin
It was a wonderful year, and I look forward to 2013. I already have a lot planned including a cross-country ski marathon in February to start of the adventure travel season.  Happy holidays and Happy New Year everyone.
A big thank you goes out to Jeremy of Budget Travel Adventures for including me in his best travel moments of 2012. Check out this amazing compilation by some fantastic travel bloggers.
Stay tuned,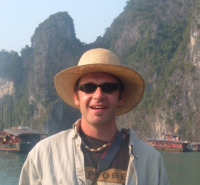 TT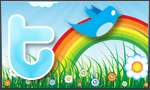 The goal of Traveling Ted TV is to inspire people to outdoor adventure travel and then provide tips on where and how to go. If you liked this post then enter your email in the box to get email notifications for each new entry. Daily travel photos are excluded from your email in order to not flood you with posts. There is no spam and email information will not be shared. Other e-follow options include Facebook (click on the like box to the right) or twitter (click on the pretty bird on the rainbow above).
[subscribe2]