Palmquist Farm is located just west of Wausau, Tomahawk, and Merril in the small hamlet of Brantwood. The Farm is a beautiful area with wonderful cabins and amazing food.
The highlight of the location is the 20-24 miles of cross-country ski trails. This review just looks at the trail system itself and not the lodging and other activities. If the review metrics judged the excellence of staying at the location then it would definitely receive a 10.
1. Do they have trails for cross-country skiing – Yes +1
2. Size of the trail system – 20-24 miles of beautiful trails through the sensational Wisconsin northwoods. There is definitely enough trails here to ski all weekend and not get bored. +1
3. Groomed Trails – The trails are not only groomed, but they use the best type of groomer available. Most ski locations use a snowmobile, which pulls a groomer. Here they use a state of the art device, which makes the snow just perfect for cross-country skiing. Click on this page to see the monster they use to groom the trails. +1
4. No hikers allowed – Although there are no signs stating hikers need to stay off the trail, the location caters to skiers and anyone who stays at Palmquist Farm in the winter comes to ski and knows not to walk on the groomed trails. +1
5.  Good hills – There are a few good hills at Palmquist, but it is relatively flat compared to more glaciated areas further south and further northwest. This does not mean the farm is bereft of hills. They do have a couple of nice hills and downhill sections. The easier terrain makes it a perfect place for skiers to learn the sport. +.5
6. Well marked trails – There are frequent signs and Jim and Helen can provide skiers with maps. Speaking of trail maps, click here. +1
7.  Website with conditions posted– Palmquist Farm post conditions on their Facebook Fan page. It does not get updated frequently. – +.5
8-10 Wisconsin Outside intangible rating–
Palmquist Farm is a fabulous place to cross-country ski in Wisconsin. One big perk is they have a 24 hour lighted ski trail, so skiers can ski around the clock. They also provide ski rentals. Only negative is they charge a ski fee per day. This is understandable if skiers are not staying at the location, but for those paying for accommodation, the skiing should be included in the price of the stay. +2.5
Total 8.5 out of 10
Again, this rating only reflects the ski trails. Palmquist Farm gets a ten for the quality of the overall stay, but that is a story for another entry.
Other information:
Difficulty level: Beginner to intermediate
Lodging: This is the beauty of the Palmquist Farm cross-country ski trails. When you book a cabin you can walk out the front door and attach your skis as soon as you step off the porch and hit the trails.
Fees:
$9.00 ski fee per person per day
$11.00 rental per day
Scenery: A nice mixture of pine groves, hardwood forest, and prairie.
Disclosure
I received a discounted rate at Palmquist Farm. This fact does not impact this post. The opinions, views, and photos are my own.
For more information, check out their website.
Adventure on!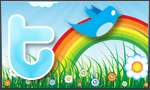 The goal of this site is to inspire people to outdoor adventure travel and then provide tips. If you liked this post then sign up for the email newsletter. Notifications go out once or twice a month with what is new with Traveling Ted's adventures. Your email will not be share and you will receive no spam. Other e-follow options include Facebook (click on the like box to the right) or twitter (click on the pretty bird on the rainbow above).