In an article about the future of Trinidad and Tobago tourism, General Manager of the Port of Spain Hilton, Ali Khan, stated the need for the country to expand beyond Carnival tourism. The twin island Republic puts on one helluva party every February or March and the population swells with over 40,000 tourists joining the majority of the one million local population. The question that needs to be asked from a tourism perspective is what about the rest of the year?
When I landed in Port of Spain earlier this year for Carnival, as soon as it was light, I was struck with how similar the topography resembled Costa Rica. Beautiful hills covered with lush vegetation surrounded the city.  This attractive scenery was in the capital. I was soon to find out it would only get better in the interior.
After Carnival was over, and we had time to re-cooperate, we hit the jungles, the swamps, enjoyed a beach, and had a few more beers. I think we enjoyed after Carnival activities just as much as the party itself.
Since I had just returned from Costa Rica, I was constantly comparing the two countries. In some ways Trinidad & Tobago compared favorably and in other ways not so much. When it came to natural beauty and wildlife, Trinidad & Tobago held up well. When it came to a tourist infrastructure, this is where Trinidad & Tobago was weak.
During a tour of the Asa Wright Nature Center, which is one of the main attractions in the interior, someone asked our guide if anyone camped in the reserve. Our guide had to ask him to repeat the question. This was not because he did not hear it or could not understand him as our guide spoke perfect English. The reason he asked him to repeat was the word "camping" was not in his vocabulary, nor was it in the lingo of this beautiful nature reserve.
A similar refrain played out in the Caroni Swamp except this time it was the author who asked the question. While on a boat tour with 30 other visitors, I raised my hand and asked if you could kayak the swamp. The guide looked at me incredulously and said you would get lost even though a place like the Everglades in Florida, which is probably ten times the size of Caroni, allows full solo exploration.
At Caroni, you either have to take a boat tour or find a guide. Adventure guides are  not easy to find here and do not trek every day to the same locations, so you have to accommodate to their schedule instead of vice versa.
Trinidad & Tobago is a beautiful country, but it is not so easy to enjoy it if you are a visitor bent on adventure travel. Lack of access and guides is just one problem. It is not so easy to get around the island without a car. You pretty much have to hire private drivers, rent a car, or figure out the Maxi Taxi system. There are buses, but they are not very prevalent. Therefore, there are no real logistical budget options for backpackers.
Another point that Mr. Khan makes in his article is the fear of crime. One of the best ways of getting around both Port of Spain and beyond is the Maxi Taxi, which is a shared van that makes regular stops. There are some warnings to avoid these do to the threat of getting mugged. As Mr. Khan points out, no one wants to visit a country and be the victim of a crime.
Another problem with eco-tourism development is squatters. I have it from a reliable source that there are issues with squatters in the jungle. The problem with squatting is it leads to unchecked urban sprawl. Trinidad is a small island and the interior with places like Asa Wright, Caroni, and Nariva Swamp are worth conserving and expanding. If urban sprawl continues, it could be a problem as people hack away at the inner rainforest.  There are 17 species alone of hummingbirds in Trinidad & Tobago. People come from thousands of miles to see the wildlife and wild places of Trinidad & Tobago.
Therefore it is my recommendation that the country first of all protect and expand conservation efforts in places like Asa Wright, Caroni Swamp, Nariva Swamp, and other worthy places. After protection is in place, then it would be wise to provide more activities for visitors to enjoy in these beautiful places. They should build more and longer hiking trails, canoe and kayak opportunities, and perhaps a place to camp. I was really surprised at how short the hiking trails were at Asa Wright. They only have a couple of short trails in the middle of a jungle wilderness.
Improve bus service and transportation within the country to facilitate visitors to and from top tourism destinations. These improvements will also help the local population. They will be able to use this transportation also and the increased visitation will of course help the economy.
Just about everyone and their brother has gone to Costa Rica and raves about the adventure, the scenery, and the wildlife. When people say Trinidad & Tobago the first word out of their mouth is Carnival unless you knew that there are 17 species of hummingbirds there.
While the twin Island Republic will never rival Costa Rica as far as adventure travel, it could improve their tourism dramatically if they built up the eco-tourism opportunities. They could market the combination of eco-tourism, the idyllic Caribbean island of Tobago, and delicious food to woe the tourists the 51 other weeks of the calendar year if they improve their tourist infrastructure, boost eco-tourism opportunities, and clean up the crime. While Costa Rica is great, it does not have that combination.
Even without these improvements, I highly recommend a visit to Trinidad & Tobago. Carnival is a once in a lifetime experience, but stay around for awhile and check out these amazing post Carnival options.
Stay tuned,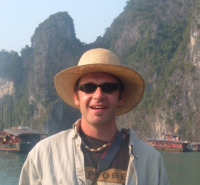 TT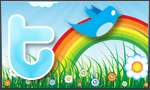 The goal of Traveling Ted TV is to inspire people to outdoor adventure travel and then provide tips on where and how to go. If you liked this post then enter your email in the box to get email notifications for each new entry. Daily travel photos are excluded from your email in order to not flood you with posts. There is no spam and email information will not be shared. Other e-follow options include Facebook (click on the like box to the right) or twitter (click on the pretty bird on the rainbow above).
[subscribe2]