A couple of days ago it was the 68th anniversary of the D-Day invasions in France. 19 years ago, I was fortunate enough to study this great historical even in Normandy as part of the Normandy Scholar Program. I was on hand for the 49th anniversary of the landings that began the liberation of fortress Europe. The feeling of walking the beaches and paying homage to the fallen in the cemetery is an awesome feeling and an experience every American, traveler, and human being should experience.
Historical destinations are usually an after thought for most adventure travelers. Most people travel to a location for other reasons and if there are historical sites, then so much the better. Usually, the history is not the main point of the adventure. I would recommend going to a place like Normandy or a Civil War Battlefield and go for the history first.
Here are a few historical places I have written about on this blog:
Corregidor Island – Philippines
The beach has more meaning for Americans due to the horrific sacrifice on the beach that day, but its meaning should be important to everyone. It was the classic good versus evil with humanity winning out over evil, tyranny, and intolerance.
Every year we move farther away from this watershed moment in history, we lose more of the participants. It seems we only care about these events now during important milestone years like the 50th and 75th. Take a moment to appreciate the sacrifice this generation made for our freedom and for the same effort troops are making in far corners of the world today. This thought and appreciation can be done on any day, it does not have to only fall on key anniversary dates.
Stay tuned,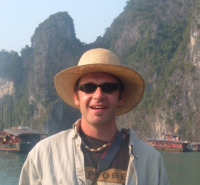 TT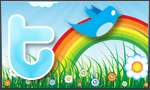 The goal of Traveling Ted is to inspire people to outdoor adventure travel and then provide tips on where and how to go. If you liked this post then enter your email in the box to get email notifications for each new entry. Daily travel photos are excluded from your email in order to not flood you with posts. There is no spam and email information will not be shared. Other e-follow options include Facebook (click on the like box to the right) or twitter (click on the pretty bird on the rainbow above).