I got off to a slow start on the adventure front in 2019. I was taking care of my mom due to an emergency situation for eight months starting last November. My Uncle took care of my mom on a couple of weekends, so I was able to get away a few times earlier in the year. Around the Fourth of July, I placed my mom in an assisted living home. With my mom in good hands, I decided to Justfly and reward myself with a memorable and adventurous end to the year including a month long trip to Southeast Asia. Below are the top ten adventures for 2019.
Traveling Ted top ten adventures 2019
Midwest Nordic skiing
During the time my mom was staying with me, I cross-country skied Kettle Moraine State Forest in Wisconsin, Deer Grove Forest Preserve, and even the local park. Last winter was one of the best snow years in recent memory, so I did what I could to make sure I got some skiing in. One weekend my Uncle took care of my mom, and another weekend I brought my mom with me and stayed at a hotel. I was glad I was able to take advantage of some of the big snow days we had earlier this year.
Camping in South Kettle Moraine State Forest
In May, my Uncle once again took care of my mom. This enabled me to make a weekend camping trip in southern Wisconsin. I camped in the Ottawa Lake Campground and did day hikes on the Scuppernong Trail and on the Ice Age Trail. The highlight of this trip was seeing so many migrating birds. Warblers and other song birds were on the move.
See this post: South Kettle Moraine camping and hiking weekend
Delavan Lake fishing
Delavan Lake is a medium sized lake near Lake Geneva. Although it is busy, it is not as developed and as crowded as Lake Geneva. My friend Jim and I rented a boat from the local marina and tried our hand fishing. Jim caught a walleye on the first cast. The action slowed down after that, but a change in strategy improved our results. We started to jig underneath the piers, and we started killing the crappie and bluegill. We ended up with a nice stringer full of fish.
See this post: Delavan Lake fishing trip
Halls Creek canoeing
In mid July I went up to paddle the Kickapoo River. The next day, I drove over to the Black River State Forest to meet up with my friend Scott from Bull Moose Patrol to paddle Halls Creek. This is a small tributary of the Black River. In fact, we took out where the creek flows into the Black. It was a gorgeous paddle with some interesting rapids and even a portage or two. We felt like we were on a river in Canada as we only saw one person all day.
See this post: Paddling Halls Creek in the Black River State Forest
Touring the ancient city of Ayutthaya
The capital of Thailand used to be located in the town of Ayutthaya, which is just north of the current capital, Bangkok. After the city was destroyed by the Burmese in 1767, the city was never rebuilt and the capital moved south. Remnants of the old capital of Ayutthaya still remain. I visited the ancient city by bike and this was my first Southeast Asian adventure after landing in Bangkok in late August.
Slow boat to Luang Prabang
After Ayutthaya, I headed north to Chiang Mai, Thailand and booked a tour to Luang Prabang. I took a bus north to Chiang Rai and visited the White Temple. After that, we proceeded north to the Thai-Laos border. I crossed the border and took a slow boat to Luang Prabang. For two days, I was aboard a small boat with about 20 other people on the Mekong River through some of the most beautiful scenery I have ever encountered.
Ten day photography retreat in Bali
I then flew to Bali, where I booked a ten day photography retreat with Brendan Vanson. This was an incredible experience. We stayed at a beautiful villa in Ubud, and each day we would bus to a beautiful location for sunrise and sunset. Some of the locations we visited included temples, waterfalls, rice terraces, and the coast. All throughout, we had two expert photographers in Brendan and Greg Snell giving us advice and tips on the best lighting and camera settings for getting the optimal shot.
See this post: BVS Bali photography retreat
Snorkeling West Bali National Park
As soon as the photography retreat was over, I grabbed a bus to West Bali. West Bali National Park offers incredible snorkeling and diving off of Menjangan Island. Crystal clear water and amazing reefs were home to thousands of colorful fish. I booked a tour with a bunch of European travelers, and we had a blast swimming around the coral reefs in West Bali National Park.
See this post: Snorkeling West Bali National Park
Visiting Ujung Kulon National Park
From West Bali, I flew to Jakarta and then took several buses, and a moto-bike to Ujung Kulon National Park at the very western end of the island of Java. Getting there was half the adventure as we drove through tiny seaside villages full of friendly people happy to see a traveler in their midst. Once we arrived, I trekked for two days in the jungles of Ujung Kulon spotting monitor lizards, hornbills, and eagles. It was an experience I will never forget.
Ujung Kulon is the only place in the world that is home to the Javan rhinoceros. There are only about 40 left, and it is a miracle if you see them as they stay deep in the jungle. We did not see any rhinos, but I did get a chance to swim in the Indian Ocean.
Fall colors in the Wisconsin Dells
After returning from Southeast Asia, it was time to get in one more canoeing trip before the cold weather sets in. I met up with friends at a cabin in the Wisconsin Dells. We paddled one day in Mirror Lake State Park and one day on the Wisconsin River. The fall colors were just about perfect. It was a great way to end the 2019 canoeing season.
Happy New Year everyone and hope you have a great 2020!
Adventure on!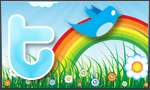 The goal of this site is to inspire people to outdoor adventure travel and then provide tips. If you liked this post then sign up for the email newsletter. Notifications go out once three to four times a year with what is new with Traveling Ted's adventures. Your email will not be share and you will receive no spam. Other e-follow options include Facebook (click on the like box to the right) or twitter (click on the pretty bird on the rainbow above).