I spent the month of September in Southeast Asia. The focal point of this trip was a Bali photography retreat with Brendan Van Son. The retreat was in mid September, so I flew in to Thailand at the end of August and traveled for about ten days in Thailand and Laos before getting a flight from the Laos capital of Vientiane to Bali, Indonesia.
What was the Bali Photography retreat
When Brendan first addressed the group at our beautiful villa in Ubud, Bali in Indonesia, he told us the primary goal of the retreat was to have a good time. When I am given the assignment to have a good time traveling, I always get an A+. Of course the goal was to learn a lot about photography in between the bouts of having a good time. I feel I also got an A+ in amount learned. I am not an A+ photography now, but I felt I learned so much in the ten days on how to take better photographs.
Related: Snorkeling West Bali National Park
Each day we traveled throughout Bali using the centrally located region of Ubud as a base. We would venture out for a sunrise and a sunset shoot, sometimes driving as far as two hours one way to reach our goal. We visited waterfalls, rice terraces, temples, and coastlines to take epic pictures and learn the proper setting and composition. In between the photo shoots, we would relax at the villa and swim in one of the four swimming pools, eat lunch, drink Bintang beer, and soak in a seminar on lightroom or have time for one-on-one sessions with Brendan.
Bought a Sony A6000 four years ago
I have always wanted to improve my photography. I have been canoeing, hiking, and cross-country skiing since I was ten years old. I have always had a camera. Most of my cameras have been point in the point and shoot variety including the GoPro, which has been my device of choice for the last five years.
Four years ago, I bought a Sony A6000 mirrrorless camera in an attempt to up my photography game, but I have not had much of a chance to get familiar with it. I figured signing up for the Bali photography retreat would be a good way to learn finally learn to use this camera and all cameras.
The BVS Bali Squad
The BVS Bali Squad was led by Brendan Van Son. Brendan's associate, Greg Snell co-led the retreat, so we had two expert photographers with just over 10 students. The ratio for instructor to student was perfect and for me, it was even better because I was the least experienced photographer in the group as far as using quality equipment. If I had a question and one of the instructors was busy or not around, I could ask one of the other participants.
We had photographers from all over the world including Australia, New Zealand, Germany, Britain, California, Florida, and Chicago. Brendan and Greg are from Canada. I really enjoyed the interaction with everyone from the group. Usually when there is a large sized group retreat or seminar, there is usually one person no can stand. Unless that person was me, we did not have that type of individual on this seminar. Everyone was amazing.
Eden Estates Bali Villa
Our base was the Eden Estates in a quiet rural village area of Ubud. Ubud is a busy tourist hub with all sorts of shops, restaurants, hotels, tour agencies, and more. Our villa was tucked away in the middle of local rice fields, small temples, village homes, and roaming mangy dogs. The only difficulty we experienced was the roads were so narrow it was difficult to get a bus into the villa at times, especially when they decided to do some construction on the road right out in front.
Eden Estates does not look like much from the entrance, but the place is huge. It had enough room to comfortably house our group plus another group even larger than ours, and a few individual rooms, and a private home size villa for a wealthy Russian family.
Eden Estates had at least four swimming pools including an Olympic sized pool in the center. There was a smaller pool in front of our rooms and even smaller pool near the entrance that had a small diving platform with a deep bottom. There was no shortage of places to relax at Eden Estate. I could write a long blog post just about the villa, and I will eventually, but I think from the pictures you get the idea it was paradise.
Three meals a day
Before moving on to the actual photography, I have to mention the eating situation. We enjoyed three meals a day either at the villa or at restaurant near the shooting locations. Bali, Indonesia is world renowned for its culinary scene. We got to experience this with every meal.  Again, I could write a post alone about the food, but just to let you know it was amazing.
What I learned
Manipulating light settings
The most important thing I learned on the trip is having a better idea of managing light with the manual settings in the camera. I always knew that light was important, but I figured that as long as the sun was over my shoulder, that is all I really needed to do and know. I learned that you needed to manage the ISO, F-stop or aperture, and shutter speed settings.
I made huge strides in this skill. That is the nice thing about being a complete newbie, the arc of improvement is huge when you first begin. I went from not using the settings at all, to knowing about them, to using them, to butchering them, to being somewhat competent and taking decent pictures. I still have a ton to learn, but now I know the correct settings to take better pictures.
How to use a tripod
I bought a cheap tripod for the trip as I have never used one before. Another skill I achieved exponential growth on. The first time I tried using it, I did not even know you could unscrew the top part to more easily screw in the camera and then reattach to the tripod. Greg saw me struggling with this task and showed me how to more easily set up.
How to focus
Besides improving my camera game in the first place, the other big reason I bought a better camera was to take wildlife shots. I took my camera to Costa Rica a few years back and took some great shots, but also took some horrible shots. I really struggled with focusing on birds and animals when they are behind or in the middle of trees, which is where they are about 90% of the time.
I learned how to auto-focus at the monkey temple. Again, Greg stepped in and helped me set up my camera. This was one of the first field trips, and we were taking shots of moving monkeys. I tried finding tutorials online to help with this, but nothing I found showed how to focus on wildlife.
Composition
One afternoon in between outings, Brendan went over some rules of composition. One interesting thing about learning these rules, is there where some I knew, but I did not know that I knew them. Leading lines is something I have been focusing on for years, but I could never have told you why. Three of my favorite photos are the bow of a canoe in the foreground of a river, a cross-country ski trail, and a hiking trail. All three of these are great examples of leading lines.
There is something about those three types of shot that really appeal to me. Now I know why they are good pictures. They draw the viewer into the scene. Now that I know the reason why these photos are appealing, I will make an effort to utilize them in an even better way.
Leading lines was just one rule. I learned some great tips from the other rules including the one-third rule, having an anchor in the foreground, and either filling up the lens or leaving room in the picture depending on the subject. Good composition is more than just finding a cool scene and snapping it.
Post editing with Lightroom
I have always used some free web based platform to quickly edit photos. On this trip I was introduced to Lightroom.  We did not have a lot of time to really drill down on how to use it, but we had time to play with it in between photo shoots and Brendan offered help during one-on-one sessions. Some of the photos included in this post have been edited with Lightroom while others have not. I can definitely see how it can take photography to another level. I still have much to learn on this aspect.
Bali photography retreat outings
In case you are curious about the places we visited during the BVS Bali photography workshop, below is a schedule. Perhaps you are looking for tips for places to photograph around Ubud or maybe you are curious how a BVS workshop or any photography workshop works. The list below is a good reference.
Schedule
Sept 14th – Monkey Forest – Pura Gede Luhur Batur Ngaus Temple
Sept 15th – Ubud Street Market – Tirta Empul Water Temple
Sept 16th – Kanto Lampo Waterfall – Ulun Dano Lake Temple
Sept 17th – Tegalalang Rice Terraces – Tanah Lot Coastal Temple
Sept 18th – Tibumana & Pengibul Waterfall – Local Eden Estates Rice Terrace Sunset
Sept 19th –  Local Eden Estates Rice Terrace Sunrise – Cooking Class – Night Off
Sept 20th – Tegenungan Waterfall – Jatiluwih Rice Terraces
Sept 21st – Free morning – Uluwatu Temple Sunset
Highly recommend a BVS trip
The BVS Bali was right up there in one of my favorite travel experiences. I usually travel solo and occasionally jump on one to three day tours, but I have never done a ten day trip like this with a group of other travelers since I was studying in college. Thanks to Brendan and Greg's expertise and guidance and the fact that the rest of the group were really cool people, I thoroughly enjoyed it and recommend for anyone wanting to upgrade their photography skills. Check out his website for 2020 trips.
BVS Bali photography retreat time-lapse
I have put together a time-lapse video presented above to document the beautiful places we visited and took pictures at. Video filmed with a GoPro Hero 7.
Adventure on!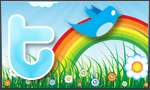 The goal of this site is to inspire people to outdoor adventure travel and then provide tips. If you liked this post then sign up for the email newsletter. Notifications go out once three to four times a year with what is new with Traveling Ted's adventures. Your email will not be share and you will receive no spam. Other e-follow options include Facebook (click on the like box to the right) or twitter (click on the pretty bird on the rainbow above).