This post is sponsored by Discover Boating but the content and opinions expressed here are my own.
According to the National Marine Manufacturers Association, nearly 142 million Americans go boating each year. I joined the millions on a Delavan Lake Discover Boating fishing adventure. I called up my childhood friend Jim, and a fishing trip was planned.
Related: Traverse City lake trout fishing
Discover Boating rental locator
The first step I took was to reference Discover Boating's rental locator. Just open the website and enter the zip code and a list of local marinas pop up. Most of the boats located near Chicago were pontoons. I was looking for a fishing boat, and I found one on Lake Delavan. Lake Delavan is just west of Lake Geneva. I had never been, so I figured it would be a nice lake to check out.
Delavan Lake Pontoon Rental
I called on Thursday and secured the reservation for the bass boat for Saturday afternoon starting at 2 p.m. It was available for the whole day, but we booked a half day. We drove up in the late morning, and arrived to pick up the boat after stopping for bait. It was ready for us, and check-in was simple. It was run by a nice lady who had a couple of younger kids who were eager to help us get started. Henry helped us carry some of our gear and pulled the rope out past the dock and pushed us out. Jim took it from there and guided us out to find the fishing spots.
First cast success on a Discover Boating fishing adventure
I had not even got my pole in the water when Jim cast and caught a pretty nice walleye on the first cast. We expected to catch some panfish and with hope some bass and pike, but we were pleasantly surprised with the walleye. This would be our only fish for several hours.
Dry spell during the Discover Boating fishing adventure
After the first cast we felt we were going to slay them. That invincible period lasted fifteen minutes. After an hour of no fish, we began to think we were going to have to throw the first walleye back. We went back to the marina to take a break and regroup.
Beautiful late evening
After our break, the clouds cleared a little bit and the sun ended up making a brief appearance.  The wind died down and it turned into a calm and peaceful late afternoon. Then, the fishing began to really pick up too thanks to a tip from the marina owner and trial and error.
Jigging off the pier
The owner of the marina informed us that many people were catching fish under the piers. She suggested we cast our lures under the piers. We tried this method with jigs and waxworms and started nailing one crappie after another. Other fish we caught included a small largemouth bass, a rock bass, a few bluegills, and Jim then caught another nice sized walleye. Soon our boat was weighed down with a stringer full of fish. We left Delavan Lake with several fish dinners, and wonderful memories of being out on the water on a gorgeous day.
Unplugging on a boat
There is nothing better than being with longtime friends, being on a boat, and fishing. As soon as we zoomed off from the pier, I felt a sense of peace and calm. Being outdoors on a beautiful lake has that restorative impact on the soul. You can get a sense of this just walking along a lake, but being on a boat is even better. No wonder that a Discover Boating survey indicated that 82% of Americans say being around water is relaxing and 72% feel healthier after spending time on the water
You too can make an outdoor boating adventure a reality. Visit Discover Boating to learn more about how you can get started in your own boating adventure!  Jim and I agreed that we needed to make a few more outings this summer out on the water. Always great to have something to look forward to.
Adventure on!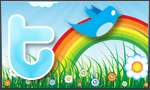 The goal of this site is to inspire people to outdoor adventure travel and then provide tips. If you liked this post then sign up for the email newsletter. Notifications go out once three to four times a year with what is new with Traveling Ted's adventures. Your email will not be share and you will receive no spam. Other e-follow options include Facebook (click on the like box to the right) or twitter (click on the pretty bird on the rainbow above).