I just finished an amazing ten day photography workshop retreat with Brendan Van Son in Ubud, Bali. I had about seven more days in Indonesia to play with because I booked a flight out of Jakarta to Bangkok, so I needed to start heading west. My first stop was West Bali, and my first tour consisted of snorkeling West Bali National Park.
Related: Ubud, Bali selfies you have to take
Getting to West Bali National Park
From Ubud, I booked a taxi to the Mengwi bus station. For as busy as Bali is for tourists, if you step out of the normal tourist routes, it can be difficult to figure out a way around the island. West Bali National Park is one of those places outside the normal tourist areas. Most people who come to Bali stick to Ubud, Kuta, and the Gili Islands.
I arrived at Mengwi bus station, and there were a bunch of eager people to tell me where to go. A lot of people will hang out in bus stations and try to help you with your bags and then expect a tip. I avoided what I thought might be these types and found the bus. It was around 150,000 rupiah or $10.00 U.S. dollars. I waited an hour for the bus to leave.
The bus finally left around 12:30 p.m. It took about three hours to get to the town of Gilimanuk, which is the farthest northwest point of Bali and where the ferry leaves for Java. As soon as I walked out of the bus station in Gilimanuk, I was accosted by taxi touts. Unfortunately, there is no Grab or Uber in Gilimanuk. I booked a hotel in Pemuteran. I grabbed a taxi there and it cost me 200,000 rupiah. There is a bus that makes that route every ten minutes, but I was unaware of this at the time. The bus cost 100,000 rupiah. It might be cheaper, but that is what they charged me when I made the reverse route.
Mango Tree Inn
I booked a room at the Mango Tree Inn. The owner Chocolate is friends with the diving company, so they have secured a special price of 450,000 rupiah for the snorkeling tour. This is $32.00. It turned out to be a great deal. They picked me up at the hotel and drove me to the diving shop where I picked out my fins and snorkel and then took us to the beach where the boat left from.
Boat trip to Menjangan Island
The bus picked up about ten other participants, and we boarded a boat. The boat cruised past the beach of Pemuteran and headed west towards West Bali National Park and Menjangan Island. Volcanoes on Java loomed in the background while fires smoked in the dry hills of Bali. It was the dry season and the flora was scorched brown. As we got out onto the open sea, schools of flying fish soared through the air.
Menjangan Island is an offshore island right off the tip of West Bali. It is part of West Bali National Park. I came to the park to do some trekking and perhaps to snorkel. When I arrived, the owner of the Mango Tree Inn informed me that the trekking would not be so great since they were in the height of the dry season. I altered my plan and opted for the snorkeling instead.
Arrival to Menjangan Island
When we got to Menjangan Island, we coasted to the far northern part of the island. We then were told we could disembark the boat and to swim southwards. As soon as we got off the boat, the boat motored south and waited for us to swim to them.
A beautiful blue world snorkeling West Bali National Park
As soon as I put my head under water, I was smitten with West Bali National Park. The water was crystal clear and hundreds of colorful fish were everywhere. It was sensory overload. I have snorkeled in Vietnam and in places in the U.S., but nothing I had done previously compared to the beautiful underwater world I experienced here.
There was a section of shallow water right off the beach where the coral was and most of the fish congregated, and then it dropped off significantly. There were a lot of fish along the shelf of the drop off too. I dove down a couple of times to get a better look at the drop off, but I am not too skilled in diving, so I stayed mostly at the surface.
Besides a world of colorful fish, there were these blue colored starfish. I did see a couple of very small looking barracuda. Other than that, I did not see anything out of the norm. Our guide told us that they sometimes see turtles and sharks, but none today.
A break and lunch
Once we got back to the boat, we were served some fried rice and chicken for lunch. We then kind of chilled on the boat for awhile before we were given more time to snorkel. Everyone on the boat except me was from Europe. There were a couple of people from France, Italy, and Germany. One person said that it was a European boat, so I chimed in and said I am representing the U.S. We all compared notes on our travels. It was an enjoyable moment talking to people from other countries.
We then were given another hour to explore the Menjangan Island shoreline. After another feast for the eyes checking out the crystal blue world, we returned to the boat and did the same trip in reverse back to Pemuteran and the Mango Tree Inn. It was a fantastic snorkeling adventure in West Bali.
Adventure on!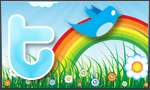 The goal of this site is to inspire people to outdoor adventure travel and then provide tips. If you liked this post then sign up for the email newsletter. Notifications go out once three to four times a year with what is new with Traveling Ted's adventures. Your email will not be share and you will receive no spam. Other e-follow options include Facebook (click on the like box to the right) or twitter (click on the pretty bird on the rainbow above).