There is less than 30 days until the American Birkebeiner Cross Country Ski Marathon in Hayward, Wisconsin, so it is time to start getting serious if you are competing in this year's race. The skiing conditions have been pretty solid this winter for Midwestern skiers.
My favorite training ground is the Blue Trail on the Nordic Trail system in the Kettle Moraine State Forest Southern Unit located near Whitewater, Wisconsin. The Blue Trail is just over 9 miles long. How fast you complete and how many times you can do this trail is a good indicator of where you are at in your training.
I feel if I can comfortably do three laps in about 4.5 hours, I am doing well. This means I have a long way to go in just a short month. I was out on the course last weekend and it took me almost two hours to do one lap. To make matters worse, I was done after one lap, so I have left a lot of room for myself to improve in the next 30 days.
The Birkebeiner is a 54 kilometer race if you do the classic race, which is about 33.5 miles. If you do three Nordic Blue laps then you are at 27 miles. If you can do three loops in 4.5 hours that puts you right around 5.5 hours for 33.5 miles, which is a respectable time depending on your skill and conditioning level.
Two years ago I finished in 5:54 minutes and last year I completed the race in about 5 hours and 30 minutes. I will be back out there again this weekend and possibly next weekend as well.
The Blue Trail is ideal because it is one of the longest trail loops in the region. The other reason it is a great Birkie tune up is the geography mirrors the marathon. Situated in the northwoods of Wisconsin, the Birkie runs from Cable to Hayward.
The course is grueling with constant ups and downs the whole race until you get to Lake Hayward where the last couple miles to the finish line are flat. There is one hill at about the 40 kilometer mark that is straight up and quite high and it hits you right at the time when you really begin to tire.
There are stretches on the Blue Trail in South Kettle Moraine, though not as steep, give a decent simulation of the hills on the Birkie. From mile 4.5 to about mile 7 the course is a rugged up and down. Kettle Moraine is of course named after the unique geological figures cut out by the receding glaciers.
Moraines are hills and kettles are depressions caused by the shifting ice. Together these formations make for some fun rides when you start at the top of a hill and end in a depression and then have to climb back up again.
I know when I am at the beginning of a Birkie wave and the gun goes off, I will feel confident knowing I have hit the Nordic Blue Trail in South Kettle Moraine as my training ground.
Are you doing the Birkie this year or have you done it in years past? If so, where is your favorite training trail?
TT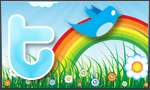 The goal of Traveling Ted is to inspire people to outdoor adventure travel and then provide tips on where and how to go. If you liked this post then enter your email in the box to get email notifications for each new entry. Daily travel photos are excluded from your email in order to not flood you with posts. There is no spam and email information will not be shared. Other e-follow options include Facebook (click on the like box to the right) or twitter (click on the pretty bird on the rainbow above).
On the right sidebar is a donate button. If you would like to donate in order to support the site, it would be appreciated. All donations would cover travel expenses and improvements to make the site better.