This was my fourth American Birkebeiner Marathon or affectionally nicknamed the Birkie. Many who participate ail from Birkie Fever. Symptoms include skiing whenever possible during the winter, checking the forecast every day hoping for snow, and looking forward to a late February weekend in Hayward, Wisconsin.
Afflicted with Birkie Fever
I am definitely afflicted. I have been on the road since Christmas trying to find snow in order to train for it. Cross-country skiing is my passion and the race in February is the pot of gold at the end of the Nordic rainbow. It is the same for 9,999 other skiers who race the 55 kilometer Classic, 50 kilometer skate, 26 kilometer Korteloppet, and 12.5 kilometer Prince Haakon.
The elusive ski wax
Last year I had a frustrating experience trying to get my skis waxed in time for the race. I arrived late after driving over 20 hours in two days from Montreal. I had participated in the Gatineau Loppet the week before. I ended up skipping the race and headed down to Eau Claire for some quiet recreation skiing.
Read: Playing Birkie hookey at Tower Ridge
It is not easy to get skis waxed in Chicago. I could get it done at REI, but I would rather leave them in the hands of a specialist. I do not know of any specialists in the Chicago area.  I usually drop them off somewhere when I am skiing. Three years ago I had a great store in northern Minnesota do it, and they did a phenomenal job.
Read: Get your Birkie Wax at Devil's Track Nordic
Almost denied waxing again
This year I planned to come up the night before and give myself plenty of time to get my skis waxed. I found a place online that said they would wax skis and that you could drop the skis off anytime before 1 p.m. on Friday. I stayed in Eau Claire the night before, so I was only two hours away from Hayward. I knew I could easily make the 1 p.m. deadline.
I arrived at Riverbook bike and ski to drop off my skis. They asked if I had pre-registered. I told them I had not. They replied they were not taking any more skis and have a nice day. Ahh, good ole Birkie fever. Fortunately, I was able to stop by the Gear West tent at the Birkie expo, and they took care of me. They did a great job of putting a nice glide wax on my Madshus skis.
The Birkie dorm housing situation
My next stop was to get my lodging settled. Each year the Hayward Intermediate School hosts dorm or hostel type lodging, actually it is more like refugee type lodging. Skiers can find a spot on the gymnasium floor, a school room, or a hallway and throw down a sleeping bag and mattress for $25.00 a night. Sure beats trying to find overpriced lodging in the area.
A change in dorm housing venue
This year they changed it to the Wesleyan Church. An email alerted skiers to the change and said you can pre-register. I did not pre-register because I never did in the past and it seemed from the email that they could accommodate all skiers. I arrived around 2 p.m. and before going in I wanted to check the website to see when check-in started. I was stunned to see a note on the Birkie website that the registration for the dorm housing was full.
I looked a little closer and saw that they opened more lodging at a business center in town. I tried to register, but the link would not work. There was a number for the Birkie office, so I called. They informed me that the dorm lodging was full. I told them it was never like this in the past. The lady told me the information said to pre-register just like they did at the school. The Carpe Skiem newsletter made it seem like everything was moving to the church, but nothing was changing. I told the lady on the phone that I guess I was going to have to sleep in my car. She said "oh, I feel for you, have a nice day." Ahh. . . Birkie fever.
Saved by a Birkie angel
I sat in the parking lot and contemplated my next move. I could not believe it was the day before the race with 10,000 skiers who have flocked into a town of less than 2,000, and I did not have a place to stay. I thought about begging, social media posting, sleeping in my car, and perhaps even pitching a tent.
As I was pondering my next move, I noticed a man had come out of the church and was heading straight to my car. I looked up and rolled my window down.  "Do you want to come in," he said. I told him that I did, but I did not pre-register. He waved his hand and said, "we will make room for you, no problem." A wave of relief passed over me, and I grabbed my sleeping bag and ground pad and went inside to register. I did not think the good people of Hayward would let me down. I was feeling the Birkie fever.
Birkie fever snow conditions and race
The rest of the evening and next morning proceeded without incident, and I was soon queued up at the starting line for wave four of the Classic 55 kilometer race. I knew snow conditions would play a factor today. There was plenty of snow, but temperatures soared to the upper 30s for three consecutive days and it never dipped below freezing before the race.
I had no idea how I would perform this year. I had skied and ran as much as possible to get in shape, but it was difficult to find snow. I also got really sick about a month and a half before the race with a nasty case of the stomach flu. I was sick for a week, and it took me a couple of weeks after feeling better to be 100%. I was concerned this set back might cost me.
Tough snow conditions again
I started off good enough and maintained a good pace for the first part of the race, but I completely died the last third of the race. I had no kick up the hills at th end. My wax was fine, but the muscles in charge of kicking were just exhausted. I came in with my worst time ever at six hours and eight minutes. My goal was under five. Sorry Anita, I will make a more obtainable bucket list item in 2017, but it just was not happening this year. Frustrated over my lack of good time, I wondered about my Birkie future.
Why do we do it?
I questioned why I compete in this race in the first place. Sometimes I feel that all the training I do for the race diverts my attention from what is really important – enjoying the activity of the race and enjoying the great outdoors. These were the thoughts of a very tired man at the end of the race.
That evening I watched the Norwegian film Birkebenerne, which is about the legend of the Birkebeiners who saved Prince Haakon by hiding him in the vast winter wilderness in Norway. This movie was like the Lord of the Rings on skis. The movie was very good, but the cinematography and the ski scenes through the beautiful Norwegian wilderness was epic.
This movie not only psyched me up for next year's Birkie, but I am also considering racing the Worldloppet race in Norway as well. I am sure this feeling is mirrored by many other Birkie skiers. It is such a grueling experience that you first reaction after you finish is not you cannot wait till next year. It takes a few days before the pain subsides and the good memories are allowed back in until you are ready to commit to another Birkie.
Learning from mistakes
I know this post might appear to sound negative towards the experience, but that is because this year there were many frustrations endured before the race began. I learned from these and hope readers do too. The key is pre-register for all that you can on the Birkie website. You can pre-register for lodging, waxing, and many events too. With 10,000 skiers and as many participants swelling the population to many times more than normal, it is best not to leave anything to chance at the last minute.
Adventure on!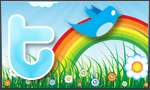 The goal of Traveling Ted is to inspire people to go on an outdoor travel adventure and provide tips on where and how to go. If you liked this post then sign up for the email newsletter. Notifications are sent out once or twice a month with what is new with Traveling Ted's adventures. No spam and email information will not be shared. Other e-follow options include Facebook (click on the like box to the right) or twitter (click on the pretty bird on the rainbow above).