It was supposed to be the week of the cross-country ski marathon. I even had a hashtag. Two countries, two prestigious races in a matter of a week's time and an epic road trip. The plan was to ski the Gatineau Loppet in Gatineau, Québec on February 14 and then skip on over to the Birkie in Hayward, Wisconsin the following Saturday. In between I visited Montreal.
Read about how the road trip was supposed to unfold:
The marathon road trip
The marathon road trip got off to a tired start. I drove all night to Gatineau, which was my first mistake. Then the Gatineau Loppet was extremely cold and with a fresh coat of snow very slow. On top of this, more incompetence on my part. I never got my skis adequately waxed. I put on a few layers of kick wax and hoped it would do the job. It did not.
Read my first hand account of skiing the Gatineau Loppet — Gatineau Loppet winter frostbite adventure
Failure to get skis waxed
After the Gatineau Loppet, I knew I needed to wax the skis before the Birkie. I was going to do it in Gatineau, but I was busy ice skating and hitting Nordik Spas, so it did not get done there. Then I thought I might do it in Montreal. Then I got busy ice skating, ice fishing, and generally just enjoying the beautiful city. I then had an 18 hour drive to Wisconsin. I figured I could get them waxed in Hayward.
The 18 hour drive turned into more like 20 as most of the driving was over single lane roads. I got into Hayward around 5:30 p.m. on Friday night. I picked up my bib and then tried to beg the SWIX people to wax my skis, but they were done taking skis after waxing nearly 600 that day. Then I went to the New Moon Ski and Bike Shop in Hayward hoping they could do a last minute job. Alas, they were pretty much closing down as well.
I toss in the towel
The forecast for the Birkie was more snow, so I knew it was going to be another slow race. I just said the hell with it. I really had no interest in doing another Birkie under such conditions with slow skis. My goal for this year was to break five hours, but I knew that was not going to happen for a multitude of reasons. Due to a lack of snow in the Chicago area, I had not had a chance to ski as much as I wanted to, plus the fresh snow, and lack of a good wax job. Plus, I was freaking exhausted from over 30 plus hours of driving in the past week along with a lot of activity and travel.
I drove out of the store intent on going to the middle school to check in for a sleeping assignment, but instead i just kept driving out of town.  Next thing I know I was going south on 53 towards home. I booked a room in Eau Claire. I felt a little bit like a loser for skipping the Birkie and not completely my goal, which even had a hashtag for God's sake, but looking back on it I have no regrets. Actually, I have many regrets. I should have taken care of the wax problem even before the trip began, but I have no regrets on top of the many I already had.
Cross-country skiing Tower Ridge Recreation Area
The next morning I slept in. When I awoke, thousands of skiers were plodding their way through slow powder while I enjoyed a powdered donut at the hotel continental breakfast. While many Birkie skiers were climbing crazy steep hills, I stepped into the hot tub.
I did eventually get the skis out and hit Tower Ridge Recreation Area. I had a great time skiing almost the whole trail system. I was virtually alone. This can happen when 10,000 Nordic skiers converge on a place to ski a race that you are 100 miles away from.
Eau Claire did not get any snow. It was actually a little thin on the snow front, but I did not care. It had enough snow to allow me to power around the Tower Ridge Recreation Area and allow me to forget my incomplete hashtag. I did not keep the time of how fast I skied the trail system. It was pure cross-country skiing for the sake of enjoying the activity. I stopped and took many pictures.
As the sun set on this Birkie day, instead of partying in Hayward I was watching a sunset in Tower Ridge Recreation Area. I then put my skis away and headed back to my hotel room at Eau Claire. On the way I grabbed some spotted cow and ordered a pizza.  While I was waiting for deliver, I soaked my slightly sore body in the hot tub and thought how miserable I would have felt if I skied six hours as fast as I could. I did miss the tradition and the people at the Birkie, but I was at peace with my choice.
My goal for next year is to learn the art of waxing skis. Wax on will be my motto next year.
Adventure on!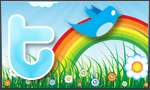 The goal of Traveling Ted is to inspire people to outdoor adventure travel and then provide tips on where and how to go. If you liked this post then enter your email in the box to get email notifications for each new entry. Daily travel photos are excluded from your email in order to not flood you with posts. There is no spam and email information will not be shared. Other e-follow options include Facebook (click on the like box to the right) or twitter (click on the pretty bird on the rainbow above).
On the right sidebar is a donate button. If you would like to donate in order to support the site, it would be appreciated. All donations would cover travel expenses and improvements to make the site better.