Adventure travel is not always fun
When you are a frequent outdoor adventure traveler, the experience does not always count as fun while in the moment. I have had a couple of these types of trips recently, most notably while hiking. I ran low on water while crossing the Chihuahuan Desert in Big Bend National Park last year, and I also had a tough time on the H20 front when I did not have the proper water filtration system in Isle Royale National Park in Michigan.
Cross-country ski racing and doing any marathon or extreme fitness event is sure to produce these moments. It takes me over five hours to complete a fifty plus kilometer course. Marathons are great accomplishments, but not many people would count them as fun while participating. With these types of challenges the fun aspect happens after the race is finished and one can reflect back on the accomplishment with pride. I had another of these experiences during the Gatineau Loppet in Gatineau, Québec, Canada.
Gatineau Loppet Outaouais fun
Gatineau is located in the Outaouais (pronounced Ootahway) regin in western Québec. It is just across the Ottawa River from the Canadian capital of Ottawa. Besides being known as the longest word in the English and French language with all four vowels except for an "e" it is also known for hosting the Gatineau Loppet in the beautiful Gatineau Park. The Gatineau Loppet is the top national cross-country ski race in Canada as designated by the Worldloppet International Ski Federation. Ironically, the hashtag used by the region's tourist bureau is Outaouais fun.
I was staying at the Ramada Plaza Le Manoir du Casino in Gatineau, Québec. The Outaouais Tourist Bureau and the hotel kindly arranged a breakfast box for me since I would have to leave the hotel prior to their continental breakfast being served. That was as fun as this day would get. A complimentary shuttle picked up racers from the hotel to take us to the Mount-bleu primary school. Forty-five minutes later I was on another bus to the starting line.
About three inches of fresh snow had fallen and it was still coming down. Temperatures were sub zero with a slight wind. The newly fallen snow was beautiful on the pine trees, but it did not bode well for the skiing conditions.
Failing with the wax preparation
I was excited to try out my new Madshus skis. The last two Birkies I raced, I had borrowed skis from Fischer and Madshus and the wax jobs were done perfectly. This year I had to do my own. I had tried out the Madshus skis a couple of times prior and it seemed that the glide wax was good. I did not get a wax job because I thought it was sufficient, and I just applied a kick wax. This was a big mistake.
I had SWIX apply a couple of coats of kick wax at the start. He asked if I had a coat of green wax on there. I never did apply myself, but I assumed it was already on there. It may have been, but I found it definitely needed a fresh coat.
I could tell right away that the ski conditions were a little slow. I thought this was due to the fresh snow, but the longer I progressed, I could tell that my skis were not up to par. Going downhill I had to double pole and still some skiers were coasting by me without moving a muscle. This reminded me of my first Birkie when I skied with waxless touring skis.
And they are off at the Gatineau Loppet
Despite the slow conditions, I was progressing fine for the first twenty kilometers, and I was on pace for a five hour time. I really was enjoying the course too. We weaved through the Canadian forest and occasionally coming out into beautiful vistas and cruised around frozen lakes. The scenery was spectacular. I would love to come back and check this park out sometime in the summer.
Somewhere along the twenty-five to thirty kilometer mark we came out of the woods and began skiing in the Gatineau Park roads. There was one long hill that seemed to last two to three kilometers. I think this is where I began to fade. I began to stop racing around the thirty kilometer mark. I no longer tried to pass anyone and just was a zombie on skis.
Frosbitten around the final bend
I had a neck scarf that went around the bottom of my face. When I breathed on it, the scarf got wet and subsequently froze. The weight of the ice made it sag below my face. This left my face exposed to the elements. At the forty-five kilometer mark there was an aid and food station. One of the ladies distributing food pointed to my face and said I had frostbite. I did not feel cold as I was too tired to even notice, and I had been skiing for over five hours by this point, so my body core temperature was fine.
She brought me over to a medical area. I was afraid they would not let me finish. Fortunately, the guy recommended I cover it up if possible and did not think it was serious. At the moment that I am writing this piece, the frostbite marks have already healed. I turned my scarf around to the dry side and continued on my journey.
I finally emerged from the woods and through to the finish line. I noted my time was 6:30. My last two times doing the Birkie my time was 5:30, and the Birkie is three kilometers longer with more hills. The fresh snow and my lack of experience waxing my skis was the difference. It was a learning experience. Next year I vow to learn the skills of waxing skis, and if I don't get around to doing it, I will have them done professionally. I probably will have them done even if I do learn.
Pride at completing the race and getting another Worldloppet stamp
I was just glad to have completed the race. My main goal for this competition was to add another Worldloppet passport stamp, and this I did. I entered the Gatineau expo and found the Worldloppet table and collected my first stamp other than the Birkie.
Although I would not place this race in the "fun" category, I am sure that I will look back on it fondly. In fact, I already have forgotten the pain and the cold. Plus, as an adventurer traveler, it is a good experience to put on the adventure travel resume. I got frostbite cross-country skiing the Gatineau Lopppet and lived to blog about it.
My tough experience does not reflect in a negative way on the Gatineau Loppet or the Outaouais region. Anytime you are heading into the outdoors, especially in Canada in the winter, you need to be prepared with the proper clothing, equipment, and knowledge. I was lacking in the third category. I definitely enjoyed the beauty of the region and look forward to returning.
Gatineau Loppet tips:
Stay at the Ramada Hotel Du Casino – They have a free shuttle to the race and there are jacuzzis in each room. I had a memorable soak post race in my room. They also have a fabulous breakfast.
Eat dinner at Routine Poutine in Gatineau. The best poutine in town according to the Outaouais Tourism and I can attest. I got a medium, and I could only finish half.
Check out the Nordik Spa after the race. This place is incredible and will be part of a future post. What a great way to relax and soothe those sore muscles.
More tips and coverage to come.
This trip was partly sponsored by Tourism Québec and the Outaouais Tourism Bureau. My entry into the race and my hotel stay were complimentary. The thoughts, opinions, experiences, photos, videos, and frostbite on my face are purely my own.
Adventure on!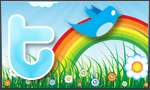 The goal of Traveling Ted is to inspire people to outdoor adventure travel and then provide tips on where and how to go. If you liked this post then enter your email in the box to get email notifications for each new entry. Daily travel photos are excluded from your email in order to not flood you with posts. There is no spam and email information will not be shared. Other e-follow options include Facebook (click on the like box to the right) or twitter (click on the pretty bird on the rainbow above).