Devil's Track Nordic is where I got my wax on for the American Birkebeiner cross-country ski marathon while I was up along the Gunflint Trail. I had decided due to lame winters last year and the slow start to the snow season this year that I needed to go somewhere I could count on for snow to get some skiing in before the race.
The Gunflint Trail in northern Minnesota is where I turned for a sure thing as far a snowfall for cross-country skiing, and the place did not disappoint. Fortunately, we have a family cabin at the end of the trail. We have been coming up here for 25 years in both the winter and the summer. There have been some winters where we did not experience any snow until we climbed the hill overlooking Grand Marais.
The first order of business was I needed to get my Fischer skis professionally waxed for the Birkebeiner. The Birkie homepage gives some local options in both Hayward and Rice Lake. The problem for me was I was going to be in remote Minnesota the week before the race. I could drop off my skis in Hayward on my way up, but Hayward is off the main route by 30 miles.
I figured since skiing was so big in northern Minnesota, there had to be a Nordic shop in Grand Marais or along the trail. I googled it and the search engine came up with Devil's Track Nordic, and they were actually located adjacent to the Pincushion Mountain Ski Trails just a couple miles north of Grand Marias on the Gunflint Trail. I called and found that they would be open on the Sunday I was planning on driving through and could wax my skis that evening.
Whenever I think of anything to do with waxing, I immediately think of the movie Karate Kid and Miyagi, who was the wise karate instructor whose first lesson was "wax on, wax off." When I pulled into the Devil's Track Nordic shop I secretly hoped that Dave would appear pruning a Bonsai tree and look like Miyagi.
I pulled into the shop and found it to be open. The owner Dave came down, and I was disappointed that he did not resemble Miyagi; however, I was immediately impressed with his knowledge of his craft. We talked about the Birkie, waxing, and local ski areas.
Suddenly there was a slight buzz in the room. Dave quickly grabbed two ski poles and caught a fly out of the air in mid flight with the poles. Actually, that did not happen, but I knew from our conversation that I had found my ski wax master despite the fact he did not look like Ralph Macchio's instructor.
I picked up the skis the next day and Dave provided me with a set of kick wax to use and provided some instruction on that as well. The wax Dave applied was for extra glide going downhill and the kick wax is for going up slight inclines to get a grip on the snow, so you can move forward instead of slipping.
When I used the skis during the race I knew immediately that the glide wax job that Dave did was phenomenal. Whenever I hit a downhill section I soared past people. In fact, a couple of times during the race as I sailed past someone whose momentum had stopped prematurely, they said "nice glide" as I flew past them. You know that when a fellow tired skier is so impressed with your glide that he utters praise as you go by that it must be top notch. Check out the video below for a shot of me gliding past people.
This was a huge improvement over the skis I used at the marathon three years ago. I remember double poling like crazy going downhill and having people fly past me in the crouched position. This is important to have good glide as it gives you an opportunity to rest while you gracefully glide downhill.
I highly recommend you use Devil's Track Nordic for your waxing needs for the Birkie or if you are just up along the north shore of Lake Superior or the Gunflint Trail skiing. They also rent skis and have a full service ski shop and an online shop. The fee for my wax job was $55.00, which was considerably cheaper than the offers the Birkie website had for local places in Hayward.
Dave may not be a Miyagi, but he definitely does a top notch job of getting your wax on.
TT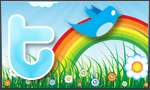 The goal of Traveling Ted TV is to inspire people to outdoor adventure travel and then provide tips on where and how to go. If you liked this post then enter your email in the box to get email notifications for each new entry. Daily travel photos are excluded from your email in order to not flood you with posts. There is no spam and email information will not be shared. Other e-follow options include Facebook (click on the like box to the right) or twitter (click on the pretty bird on the rainbow above).