Summer Camp Music Festival 2015 has come and gone. I find it difficult to summarize the weekend as there was so much going on. There is the music, there is the camping, there is the partying, there is interaction with other scampers, there is the road trip and the adventure of getting there, and there is the scenic beauty of Three Sisters Park. Each facet deserves its own blog post.
Summer Camp Music Festival 2015
What is Summer Camp
For those unfamiliar with Summer Camp, it is one of the premiere music festivals in the country. Each year 20,000 scampers converge on Chillicothe, Illinois and triple the population of this downstate Illinois small town and camp in Three Sisters Park. The main draw is the music. Each year the festival brings in major acts from a variety of genres including jam bands, techno, blue grass and Americana, classic rock, blues, and several others.
The music
Moe. and Umphrey's McGee are the stalwarts of the festival usually playing multiple sets. You can always count on other big name jam bands to perform too and this year Widespread Panic and Keller Williams added nicely to the field. Techno with groups like Bassnectar, Big Gigantic, and STS9 area also a major player as is bluegrass with groups like Yonder Mountain and Greensky Bluegrass.
Summer Camp also always throws in a classic rock artist or a more mainstream act in order to draw in some older rock fans. This year Bruce Hornsby played a set with Moe. and also a set with his band the Noisemakers. The Steve Miller Band delighted old and young fans alike with a hit laden set straight from the 1960s and 1970s. It was interesting to see a lot of younger fans getting into the Steve Miller performance. I am sure many of the younger scampers heard his iconic Greatest Hits album growing up from their parent's rock collection.
One great aspect about major music festivals is discovering new music. This year for me I really enjoyed seeing the Way Down Wanderers. I had never heard of this band from Peoria, Illinois and really loved their music, singing, and especially their wonderful harmonies. I liked them so much that I saw them a week later in Chicago and will definitely see them again.
The camping
This is perhaps my favorite part of the weekend. Followers of my blog and social media know well my love for the outdoors. This is a little bit of a different adventure than I am usually into as I usually camp in wilderness areas by myself or with only a few other hardy campers. At Summer Camp, my tent was one of thousands an there was a sea of other tents, hammocks, and tarps with 20,000 people packed together. The best camping is in the woods, but you have to arrive early on Thursday to stake a claim there. We were out in the field, but we enjoyed our spot as it was close to the Sunshine stage.
One of my favorite parts of the day is hanging around the camp with a large cup of coffee and eating eggs and toast planning the day's music itinerary and perhaps even making some of our own music. I was very lucky to be camping with my friend Paul and new friends J.P. and Alecia. J.P. and Alecia brought a really nice tarp to hang out under and hamburgers on Sunday night was  a definite highlight.
Despite camping with 20,000 other people, we did have an unexpected wildlife encounter. A bald eagle flew over Three Sisters Park with a fish in its talons. That is something you do not see everyday. Quite fitting to see our national symbol on Memorial Day weekend.
The partying
Whenever you get 20,000 people together in one place, it is bound to be a lively time. The Festival is sponsored by 312 and the pale ale, IPA, and wheat beer were flowing in abundance. A pricy affair though at $7.00 a can and $29.00 for a 12 pack. Despite the crowded quarters, I had no problem sleeping. People were usually respectful after hours and many people were at the music that lasted late into the night.
With any jam band/techno driven music festival attended by many young people, you can bet that there are a lot of drugs going around. This is true, but many people think the weekend is all about drugs, and this may be the case for some, but there is more to this fest and experience than drugs, partying, and music.
Scenic beauty
One does not expect to find this in central Illinois, but Three Sisters Park is a really beautiful park. There is a pine grove and forest where the best camping can be found. The west side of the festival grounds gives way to a fence and farmland. Farmland may not be the top outdoor ecosystem for beauty, but it sure is a great place to see a sunset. We were treated to the view below for the first two nights of the festival. It clouded over and rained on the third night.
The road trip
A big part of any music festival and any road trip is the adventure getting there and getting back. Just be sure not to do anything dumb and get busted on the way there. We were provided a new Trax from Chevy as part of the #Findnewroads campaign, so this made our trip even more exciting. The car was a dream to drive. It was a super smooth ride and the car was big enough to comfortably carry all our camping provisions and guitars, but also did not feel like a giant SUV. It had the best of both worlds with space, easy maneuverability, decent gas mileage, but it was not too unwieldy to drive.
Summer Camp Music Festival is adjacent to state park alley only about an hour away. The area boasts some of the best parks in the state including Starved Rock, Mathiessen, and Buffalo Rock all along or near the Illinois River. Not too far away is Chautauqua National Wildlife Refuge which is one of the best places to see birds in the state including the white pelican.
It is always a sad moment when it is time to pack up the camp and make the trek to the parking area, retrieve the car, and return home.  I know that I will be back again soon for another Summer Camp Music Festival experience.
Thank you goes out to Chevy and Summer Camp Music Festival. Chevy helped sponsor my trip, and I was granted a press pass from the Music Festival. All the opinions and views in this post are my own.
Adventure on!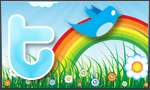 The goal of Traveling Ted is to inspire people to outdoor adventure travel and then provide tips on where and how to go. If you liked this post then enter your email in the box to get email notifications for each new entry. Daily travel photos are excluded from your email in order to not flood you with posts. There is no spam and email information will not be shared. Other e-follow options include Facebook (click on the like box to the right) or twitter (click on the pretty bird on the rainbow above).
On the right sidebar is a donate button. If you would like to donate in order to support the site, it would be appreciated. All donations would cover travel expenses and improvements to make the site better.