Last year, I was the guest of Summer Camp Music Festival and had a wonderful three days of good times camping in the woods, dodging thunder storms, and seeing great live music. Music festivals are a wonderful time and a great adventure as long as you don't get busted.

Do not get busted on the way to Summer Camp Music Festival
In a nearby river town along the Illinois River, I stopped for groceries for the three day festival. I got a lot of beer, some Gatorade, and some bread and turkey for sandwiches. I did not forget the mustard. A few other people obviously from the festival where in line with me intermixed with the locals. You could tell the music festival goers as their cart was filled with similar items as mine.
The shopping clerk was like 70 years old and turned to her co-worker and said "Mildred, a lot of these people are going up to Cothe for the music fest." Beatrice turned to her friend and said "I hear it is all about drugs."
Actually, the festival is more about music and good times, but oddly enough, drugs do have a habit of making appearances at such outings. The conversation was a reminder:  although the festival itself was a haven for liberalness, good times, and being carefree the surrounding area and locals were not of the same ilk.
To get busted at a music festival like this sure is a buzz kill. Another reminder that everyone is not so forgiving about the activities that occur in the park happened right as I was entering. A young man for some reason was running full speed from the entrance followed by security. The young man and the security guard went crashing through a make shift gate just as the guard tackled the unfortunate festival attendee.
Another group of locals not so liberal and free are the police officers in the nearby towns and the state patrol on the interstate. Every year, too many people on their way to Summer Camp get busted either on the road or entering the festival.
Be safe and make sure the music is the focus and not a ticket or worse. Here are a few tips on how to avoid these unfortunate circumstances on the way to Summer Camp. They could also be utilized for any music festival or for any type of road trip.
1. Do not decorate your car-
You are excited to be going to Summer Camp Music Festival and you want the world to know you are going. You are also letting the police know and making yourself a target for an arrest that could help the tax reserves of the particular town or county you get busted in.
Here is a quote from an article on the 27 arrests that occurred last year:
"They pulled over vehicles for beads hanging from rear view mirrors obstructing views, for crossing solid yellow lines, for speeding or improper lane usage. As one officer spoke to the driver, a K-9 unit would pull up to walk a dog around the vehicle."
The number one reason people were pulled over last year was for beads hanging from rear view windows. This is apparently against the law. Police can pull you over for this and issue you a ticket. Worse, they might pull a dog and have him sniff around your car leading to worse problems.
2. Do not stop at rest stops and if you do, do not loiter
This is another place where a lot of people get busted. If you have to stop at a rest stop, go to the bathroom and then keep moving. A bunch of young people hanging around the rest stop around Summer Camp time is another great opportunity to bring the drug dog in.
3.  Take the back roads and avoid Route 29 south of Chillicothe
I took back roads from the north of Chillicothe and I did not see one police car on the way. I heard that they really patrol Route 29 from Peoria to Chillicothe very hard. Consider an alternate route if you are coming from Peoria. Maybe take Route 40 and flank Chillicothe and enter from either the west or the north. Memorial Day is the perfect opportunity to execute this classic military strategy. A few extra miles added to the trip might be worth it.
You may be reading this thinking I am spreading a get busted paranoia. Read this article then. Police officers in one nearby county placed one car up front with flashing lights. If people drove past it and did not slow down or move over, another car swept in and pulled them over for failure to yield to an emergency vehicle even though there was no emergency. If you avoid the main route, you will not have to worry about these police shenanigans.
4. Buy all of your party gear in Chillicothe and do not bring any home
Buy all your party gear, beer and whatever else, in Chillicothe. If the cops pull you over on the way and only find Gatorade and cigarettes, they can only issue speeding tickets and other citations at the worst.
5. Drive like a grandma on the way
Do not give any reason for authorities to pull you over and get busted. Drive like Beatrice and Mildred would if they were coming to the festival.
Bonus tip:
Here is a bonus tip for you readers, do not party on the way there. I entered this because it should be common sense not to drink and drive. You have three nights and days to live it up at the festival. Why start early and threaten the whole trip before you even get there. Suppress the temptation for that road soda. It is not worth the risk.
Last tip:
Have a great time. I will not be in attendance, but I will be there in spirit. Have fun Summer Camp people!
Update 2015 –
This was posted in 2012, a year after I attended in 2011. I am excited to say that I will be returning to Summer Camp Music Festival this year. If you see a guy with a wide brimmed hat and sunglasses, say hello to Traveling Ted. It will be another great festival.
Adventure on!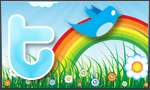 The goal of Traveling Ted is to inspire people to outdoor adventure travel and then provide tips on where and how to go. If you liked this post then enter your email in the box to get email notifications for each new entry. Daily travel photos are excluded from your email in order to not flood you with posts. There is no spam and email information will not be shared. Other e-follow options include Facebook (click on the like box to the right) or twitter (click on the pretty bird on the rainbow above).
On the right sidebar is a donate button. If you would like to donate in order to support the site, it would be appreciated. All donations would cover travel expenses and improvements to make the site better.