My first thoughts on finishing the American Birkebeiner cross-country ski race in Hayward, Wisconsin is what a difference Fischer skis makes. Three years ago I attempted my first Birkie with waxless skis I had been using since high school. I remember double polling like hell down hills while skiers with Fischer Nordic skis effortlessly glided past me in the crouched position.
I also had a shoe predicament. A couple months before the race my shoes started to come apart. I did not want to buy a new pair of shoes because there would be no way I would have time to break them in for the race.
Instead, I used the adventure travel fix all: duct tape. Each time I went out skiing I wrapped duct tape around both shoes. By the time I was done skiing, the snow and water usually loosened the tape, so I would have to wrap a new dressing on the shoes the next time I went out.
Last year I took care of the ski boot situation and bought new Fischer boots and bindings at REI. Then it hardly snowed at all last year. I made very few ski trips and did not even break in my new ski shoes.
This year I signed up again for the Birkebeiner. I sent an email to Fischer skis and asked if they could support my race by allowing me to use a pair of skis.  A couple of weeks later there was a huge box at my front door.
I was a little nervous though because what happens if I would have skied slower in my Fischer skis during this year's race. It would prove I was getting old and out of shape for one, but it would also not show how great Fischer skis are. I wanted to highlight to those that follow me that Fischer are quality skis that will improve your time and your enjoyment of the sport.
Fortunately, I did not disappoint, nor did Fischer skis, as together we skied a time almost 25 minutes faster than three years ago.  Three years ago I came across the finish line in 5 hours and 54 minutes.  This year the time was five hours and 31 minutes.
There were a number of variables at play here.  Let's look and analyze the differences between the two races:
Three years ago I was a little younger, leaner, and meaner. I was ten pounds maybe fifteen pounds lighter
I was in better skiing shape three years ago as I had skied a ton during a quality snow year in the Midwest.
It snowed the night before the race this year creating slower conditions
Fischer skis were much faster than my waxless ones I used three years ago
I got my Fischer skis professionally waxed at Devil's Track Nordic Shop in Grand Marais, Minnesota. This experience will be highlighted in a future post, but the wax job was tremendous.
New Fischer boots without duct tape
I bought kick wax from Devil's Track to help ski up slight inclines faster
The first three bullet points would indicate I would have a faster time from three years ago, but the next three are variables that would point towards a faster time this year. The last one did not make much of an impact as it was the first time I have ever waxed my skis, so I need more experience to get it down right.
The variables seem to cancel each other out, however, I did race 23 minutes faster this year. I think this illustrates the importance of goods skis and good equipment.  Despite the fact that I was three years older and not in any better shape, I still skied significantly faster, which only proves the effectiveness of the Fischer Nordic racing skis and the excellent glide wax job.
The skis that Fischer lent to me were called RCR classic Vasas. They range in price from $300 to $500.00. If you are serious about skiing and want a pair you can really move on, I would definitely suggest these skis. Even if you are not a fanatic, Fischer has a wide range of skis for the beginner, touring, and racers.
Although Fischer lent me these skis at no cost, my review of their performance was not influenced by this arrangement. The proof is in the time difference between my two races.
TT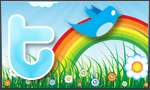 The goal of Traveling Ted is to inspire people to outdoor adventure travel and then provide tips on where and how to go. If you liked this post then enter your email in the box to get email notifications for each new entry. Daily travel photos are excluded from your email in order to not flood you with posts. There is no spam and email information will not be shared. Other e-follow options include Facebook (click on the like box to the right) or twitter (click on the pretty bird on the rainbow above).
On the right sidebar is a donate button. If you would like to donate in order to support the site, it would be appreciated. All donations would cover travel expenses and improvements to make the site better.