Running, walking, and peeing the Chicago Marathon is an odd title, but pretty much captures the essence of my race. When last I left you I had finally passed the starting line of the Chicago Marathon. The training and the waiting were now over. It was me, 40,000 other runners, and 26.2 miles of Chicago streets to run over to finish my goal and become a marathoner. There was also a nagging feel of already having to go to the bathroom.
Related: 25 things to do in Chicago
Related: Chicago Marathon Long Run
Had to pee from the beginning
As I started to run my bladder started to shake and the sensation only intensified. A panicky feel began to emerge. I had no idea when the first set of port-o-potties would appear. I imagined it might be awhile. This only made my anxiety increase.
Peeing the Chicago Marathon
After passing an open stretch past the starting line, the course went under a large bridge. There were no spectators under the bridge. The person running next to me pointed to the edge of the road and said "look at the pee-ers." I looked and saw the edge of the wall under the bridge lined with men letting it loose on the walls. It was like the cover of the Who's Next album on a large scale. Click on the link to see a photo if you are unfamiliar with the famous album cover.
I did not blink and left the rank of the runners and soon I was peeing the Chicago Marathon. It is not something I was proud of, but at least I had company. This is the beauty of running the Chicago Marathon. With 40,000 other runners you will always have company. If you are feeling like you have to pee, there will likely be hundreds of others feeling the same way. If you can't take it anymore and need to walk, there will be someone right next to you walking. Misery and people peeing love company.
I had hoped to run the whole 26.2 miles, but here I was on the side of the course, and I had not even run a mile. Relieved, I joined the ranks of the runners again. I am so glad I broke ranks when I did because the first bathroom stop was 4 miles into the run and there was a line at this row of port-o-potties. This is my best tip about running the Marathon. Make you sure you pee before your start or hit the wall under the bridge. Sorry ladies.
Locking in on the four hour pace
I had hoped to run a sub four hour race. I quickly locked on to the four hour pace group. Three runners carried little signs that read "4 hour." All I had to do was follow these people, and I was fine. This was easier said than done as the crowd was tight.
The crowds were absolutely electric and amazing. I have never run a race where so many people cheered on the sideline. I ran cross-country in high school and the only people that cheered at these races were other runners from our team, our coaches, and parents and an occasional friend.
This was amazing to have over a million spectators over the 26.2 mile. Most often these people were there to cheer for their friends or family member, but they yelled encouragement to everyone. It was great to be supported by so many random people that I did not know and did not know me. One touching moment was passing a retirement home on Sheridan Avenue. The retirees waved and smiled from their wheelchairs out their window. I waved and smiled to these elderly viewers.
I passed the midway mark at over 2 hours. The official time was for the people that started the race at 7:30. It took me about ten minutes to reach the starting line. Your official time does not begin until you pass the starting line. A computer chip in our bib activated once we passed the starting line.
Half mile split right on schedule
I did not know that my split was exactly 2 hours, but I figured I was right on target. Plus, I had the bobbing 4 hour club mark in my sight. I had to use the port-o-potties at mile 8, so I lost them for awhile, but caught back up to them a few miles later.
I kept track of each mile and noticed I was under a 9 minute pace. This was great news, but with each mile after the 13 mile mark I began to tire. The 4 hour pace mark signs gradually gained on me. I knew I could do 20 miles without stopping, or at least I thought I could, as I did a 20 mile run three weeks prior. Today though I could only muster 16 without stopping. My legs became absolute bricks at the 16 mile mark. It was a sad moment when I saw the 4 hour sign disappear in the distance for good.
Hitting the wall at mile 16
My first thought at the 16 mile mark was "fuck this" (excuse my language, but "forget this" or "screw this" does not capture the feeling of the moment). I walked for a minute and then started to run again. I only could go about a half mile before walking again.
This was the pattern for the rest of the race. I would feel like quitting, walk for about a minute or two, grab a Gatorade, find the will to run a half mile or so, then stop again. I did not run another continuous mile the rest of the race. It seemed by some cruel twist of fate that the mile markers were now placed two miles apart. This of course was accentuated by the fact I was walking and it was taking longer, which only prolonged the misery.
I was very disappointed in myself, but I began to be resigned to the fact that this was how it was going to be. I had no choice. My legs were toast. Also, I was not alone as there were plenty of other walkers.
Time to grit it out
The miles slowly and painfully melted away. I soon hit the 24 mile mark. To my shock, I noticed if I continued at this pace, I would beat the 5 hour mark. I thought I was heading for a 6 hour time. I gritted it out and ran/walked forward.
Soon I hit the 25 mile mark and then the mark for one mile to go. I hoped I could run one mile without stopping. A half mile later I started to walk again. I walked about a minute and began to run again. Soon there was the 800 meter left to go followed by the 400M, and 300M mark. We turned a corner off Michigan Avenue and went uphill for a stretch. Then the finish line was in sight and it was over. The official time over the finish line read over five hours, but I knew with the lag time I had gone under five hours.
It was not what I wanted, but  I was pleased just to finish. After passing the finish line they gave us Chicago Marathon thin blankets. There was an army of volunteers passing out Gatorade, water, bananas, medals, and then beer. Each one said "congratulations," with the utmost sincerity. It was an emotional moment.
Happy to finish and already planning future races
Although I did not run the whole race, I completed the course and could be called a marathoner. I am already thinking about next year. It is time to consider what went wrong with my race and training in order to find a way to improve next year.
Again, with so many other runners running this race and marathons in general, my experience is very common for first time marathon runners. Until you have gone through the training and the race, you do not know what to expect. I hope to analyze, learn, and improve.
Adventure on!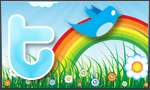 The goal of Traveling Ted is to inspire people to outdoor adventure travel and then provide tips on where and how to go. If you liked this post then sign up for the email newsletter. Notifications are sent out once or twice a month with what is new with Traveling Ted's adventures. There is no spam and email information will not be shared. Other e-follow options include Facebook (click on the like box to the right) or twitter (click on the pretty bird on the rainbow above).