Second time in Costa Rica and Manuel Antonio
This trip to Costa Rica was my second time in the country. The first trip I covered Corcovado and Manuel Antonio, so I wanted to explore a new part. This first stop on this trip was Monteverde. From there we were going to Jaco Beach and then back to San José to fly out.
It was my friend Paul's first time in the country. Monteverde and Santa Elena were wonderful, but we did not see much wildlife. December is the windy and cold season, so not the most active time for animals. No sloths, no monkeys: we saw a few coatis and an interesting bird or two, but that was about it. This was not a disappointment as we loved the area.
Day trip from Jaco to Queopos to Manuel Antonio
We had three plus days in Jaco. Quepos and Manuel Antonio is only an hour south from Jaco. I proposed to Paul that we could easily visit Manuel Antonio if he wanted to see wildlife. Seeing sloths and monkeys is almost a guarantee in Manuel Antonio. There was a variety of tour options in Jaco, but Paul decided he wanted to see some animals Costa Rica is famous for, so we boarded a bus to Quepos one early morning. The bus for Quepos leaves several times a day and can be boarded on the main strip in front of MasXmenos shopping center.
Guides pushing their telescopes
In an hour and a half we were at the main bus station in Quepos and for a $1.00, we took the bus to Manuel Antonio. As soon as we were off the bus there was a guide with a giant telescope asking if we wanted a tour. He said it would be $33 each or $100.00 for all three of us. There was an Italian dude also included in the discussion.
I don't remember any guides outside the park hawking their services last time I was here. I was there in September last time, which is not as busy a time of year as December. I told the guide we would walk to the park and make a decision then. He looked a little deflated as we moved on.
Once again we were hounded by more guides going into the park on the entrance road. The price magically dropped $10.00 a person as we neared. A guide offered me and Paul $20 per person. We again said no, and he dropped it to $15.00 a person. We took the $15.00 a person option and then paid the entrance fee, which was $16.00 a person, so the rate with the guide was $31.00 each.
Making a deal
The person who arranged this transaction was Tony. He jokingly said not to tell anyone about the reduced rate. This experience was in sharp contrast to the way the park arranged for guides for visitors when I came three years ago, and I am sad to see the change.
When I came three years ago there was no guide hawking at all outside the park. I paid $10.00 for entry and $20.00 for a guide. They paired me up with six other visitors, and we were given a guide. It seemed well regulated in order that no one could take advantage of a visitor and over charge. I ended up only paying $1.00 more three years later, so I cannot complain about that.
I do not like the atmosphere though of guides fanning out and trying to rip people off. This is a national park and should not be treated as a tourist trap. I would like to see Manuel Antonio revert back to the way it was on my first trip. I prefer to pay a set rate for my guide. I had a horrible experience with a guide in Corcovado three years ago, and I fear the same problem could happen here to unaware visitors.
The next post will be a photo essay on the wildlife we saw and a short discussion on the merits of getting a guide in the first place at Manuel Antonio.
Have you ever been to Manuel Antonio? Did you get a guide? Were you bothered by pushy guides as soon as you got off the bus? I am curious to know if my first or second experience is more the norm.
Adventure on!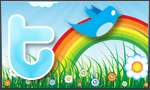 The goal of Traveling Ted is to inspire people to outdoor adventure travel and then provide tips on where and how to go. If you liked this post then enter your email in the box to get email notifications for each new entry. Daily travel photos are excluded from your email in order to not flood you with posts. There is no spam and email information will not be shared. Other e-follow options include Facebook (click on the like box to the right) or twitter (click on the pretty bird on the rainbow above).
On the right sidebar is a donate button. If you would like to donate in order to support the site, it would be appreciated. All donations would cover travel expenses and improvements to make the site better.