Felix Menocal is a guide in Costa Rica you will want to avoid.  The Lonely Planet guide suggests staying at the hostel in Puerto Jimenez, Costa Rica called Cabinas  the Corner as it is a great way to meet up with fellow travelers seeking entry and information about Corcovado National Park. A minute after walking in and getting my room key a young traveler asked me if I was hiking into Corcovado. The guide does not lie.
Dave, coincidentally also a travel blogger at When the Pavement Ends, told me you had to get a reservation a day in advance, and the office was already closed. This meant a layover day in Puerto Jimenez, which I was not too fond of. The hostel concierge suggested going with a guide. She reasoned that a guide could bypass the red tape and get me the next day. This sounded very appealing. The concierge said it did not hurt to talk to one. I agreed and in minutes Felix Menocal from Osa Travel Services arrived at the hostel.
Felix said he could push through the paperwork as soon as the office opened at 8am. Mr. Menocal also suggested flying into the park for $50.00 if I wanted to go in the next day as the bus leaves before the office opened.
Felix agreed to be my guide for three days for $150.00. He said he usually charges $80.00 to $120.00 per day, but he would do this since it was the down season at the park. I was excited.
The next day Felix arrived at 7:30am and told me he had done the reservation work, but just needed it to be verified when the park opened. He then said he would not guide me into the park as $50.00 a day was not worth it. I was disappointed, but I still wanted to go. Since Felix seemed like such a capable guide I decided it would be great to have him around, so I asked if he would come for $150.00 for two days. He agreed and we headed into the park.
Arrival into the park with Felix Menocal
The flight into the park was absolutely spectacular. Immediately, once we got into the park we headed into the jungle from the Sirena ranger station. We saw such an amazing array of wildlife and Felix was incredible. He could hear the animals and he would track their sound and then point them out to me. I am pretty skilled myself at spotting birds and animals, but I was not in his league and would have passed up a lot of sightings.
We toured the trails for hours, and I felt the tour was off to an outstanding start. Then towards the end of the day, Felix mentioned he was going to leave at 4:30am the next day, so he could get out of the park. I told him I would only pay him for one day then. He said that it would take him 6 hours to hike out, so I had to pay for two days. I told him the agreement was for two days of guiding. I could see his argument, but he should have said something if this was his intention.
Sir Felix runs away
He set up everything for me in his absence. He gave me a map and left his stove, so I could cook. Then he told me he needed to get paid. I told him I was not happy with him deserting me after only one day of guiding. He got really angry and things began to get ugly. He said we made an agreement man to man. I did not mention we also had one for three days, and then for two, and he backed out of both of them.
In the end, I paid him for the full $150.00. I thought if I did not, it would come to blows.  I was also worried about the stuff I left at the hostel back in Puerto Jimenez. If I did not pay him the full amount then maybe he would hold my other backpack for ransom (which included my laptop computer).
It gets worse though, the next day instead of walking out, he got on a return flight from the ranger station by the charter plan. This meant he returned to Puerto Jimenez only 24 hours after leading me in. He told us in the initial meeting that he does not have to pay for the plane as long as there is room and they are going back.
Traveling Ted discovers Felixs bad reputation
The next day another guide asked how my trip was going. I said fine except for the fact that my guide had deserted me without refunding my money. He shook his head and told me he knew who it was without even asking for his name. He said Felix often has trouble with his clients.
This other guide told me Felix recently pushed an American girl who he had a similar dispute over money, deserted another client who had already paid their money and never even showed up, and even guided a French couple drunk on the trails. He ended up passed out on the beach.
Should I post this or not?
This post was a difficult post for me to write as one of the main purposes of this blog is to inspire travel. Writing about a guide who rips off tourists in Costa Rica is not a good way to do this as it confirms many of the suspicions people (especially Americans) have about traveling to foreign lands.
On the other hand, the other goal of this blog is to give advice and tips by providing information and links for those who want to follow in my adventures. Therefore, I feel it is necessary to warn other travelers not to secure Felix for their guide. There are tons of other guides in the area, and it was just my bad luck that I got the rotten apple. Also, Cabinas Corner needs to stop suggesting Felix to their travelers. It is not right to suggest a crooked guide to their lodgers.
What I really hope this post does is to push Felix Menocal back on the path of being a quality guide as I know he has it in him. He knows the jungle very well. In fact, a prominent blogger wrote a good review for him (although there is a negative comment on there about him). He has a gift he should share with the rest of the world instead of bringing shame on himself, his family, the other travel guides, Corcovado National Park, and Costa Rica by jilting travelers.
Not a reflection on Costa Rica or the Corcovado guides
When people get screwed like I do they sometimes blame the whole country for one person's shrewdness. I am not like this though. Every other single person I met in Costa Rica was wonderful and helpful. Tomorrow I look forward to getting back to posting on the wonders of the country.
It is unfortunate that it had to come to this as Felix was an incredible guide for one day. I told him when I handed over the $150.00 that he was a great guide, but a horrible business person and one other visitors should steer clear from.
Adventure on!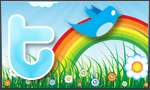 The goal of this site is to inspire people to outdoor adventure travel and then provide tips. If you liked this post then sign up for the email newsletter. Notifications go out once or twice a month with what is new with Traveling Ted's adventures. Your email will not be share and you will receive no spam. Other e-follow options include Facebook (click on the like box to the right) or twitter (click on the pretty bird on the rainbow above).