I guarantee you will see wildlife in Manuel Antonio National Park Costa Rica
There are certain parks in the world were seeing nature is not a question of if, but it is not even a question as it is a guarantee that wildlife will be seen. In the United States these parks are rare as wildlife like bear and moose can be elusive. In Costa Rica, parks like Corcovado and Manuel Antonio National Park guarantee that you will see animals. In Manuel Antonio, the guides guarantee you will see sloths and monkeys with a peppering of other animals like tarantulas and tree frogs thrown in.
The guides walk with huge telescopes, which bring the wildlife practically into your lap. It is possible to place your digital cameras inside the telescopic view finder and bring home memories you will cherish for a lifetime. Entrance to the park is $10.00 and for another $20.00 you can join a little group with a guide. I recommend going with the guide as they are trained to spot wildlife and they know where they are usually seen.
The tour almost seemed like a fraud because our guide found the tiniest animals in the jungle that I would have never seen. I say it seemed a fraud because I wonder if the guide went around the jungle before we arrived and deposited animals, so we would discover them like an Easter egg hunt. Our guide spotted a tarantula that was upside down on a leaf that we gringos would have walked past a hundred times without seeing.
The variety of animals was another amazing aspect of our hike. We saw mammals, spiders, lizards, colorful insects, frog eggs, and some interesting birds. The three-toed sloth were the highlights, but I enjoyed the tarantula just as much as well as the rainbow grasshopper.
Adventure on!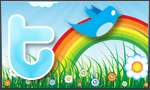 The goal of Traveling Ted is to inspire people to outdoor adventure travel and then provide tips on where and how to go. If you liked this post then enter your email in the box to get email notifications for each new entry. Daily travel photos are excluded from your email in order to not flood you with posts. There is no spam and email information will not be shared. Other e-follow options include Facebook (click on the like box to the right) or twitter (click on the pretty bird on the rainbow above).
On the right sidebar is a donate button. If you would like to donate in order to support the site, it would be appreciated. All donations would cover travel expenses and improvements to make the site better.