Comparing Khao Yai National Park wildlife from two trips
When I returned to Thailand last December, I made a beeline to Khao Yai National Park. I had visited there in 2005 and the experience was amazing. I saw elephants, civets, a snake, deer, a giant squirrel, porcupines, and several species of beautiful birds. Khao Yai National Park wildlife is incredible.
This recent trip was not as bountiful on the bird and animal front, but I still had an amazing time, met some incredible people, and saw a fair share of interesting birds and animals. There were no heavy hitters this time – no gibbons, elephants, or anything spectacular.
Just being in a wild environment is tremendous
Although it makes for a great trip to see awesome wildlife, I just enjoy the feeling of being in the habitat of certain animals even if you never see them. It is still thrilling to be hiking in a jungle with elephants, tigers, and cobras. In fact, sometimes it is best if you don't see them.
When you are in a jungle halfway around the world from your home, everything you see is interesting. Even the common animals like the monkeys, deer, and myna bird are unique to the traveler. This makes every species you come across an adventure. I enjoy seeing birds that resemble the ones from back home, but are much more colorful. We have kingfishers in Illinois, but not like the ones found in Thailand.
The biggest disappointment is I only saw 1 hornbill, and it was flying a long way away. I saw flocks of them last time I visited. It is advised to either hire a guide or to rent a car. Next time I visit, I will rent a car and drive myself. Although hitchhiking around the park was an adventure and a great way to meet people, I would have gotten more out of the park with the use of a car.
Khao Yai National Park wildlife
I can guarantee that you will see macaque monkeys, sambar deer, and barking deer also called Indian muntjac. They are all over the place, especially in the campground areas. In fact, one sambar deer ripped open my tent and started munching on my Lonely Planet guidebook (who said print media is dead). Seeing two species of deer and one species of monkey is a good start. You have a good chance to see elephants too and there is a huge list of birds and mammals on the menu, so anything is possible. Animals like leopards and tigers are extremely rare and hardly ever seen by humans even on the night safari. They are so elusive they are usually only seen on trail cameras, so don't get your hopes up on seeing these creatures.
Khao Yai is for some reason off the adventure travel circuit for many who come to this great country.  People travel back and forth from Bangkok to Chiang Mai and Bangkok to the southern beaches, but many do not include this park on their itinerary, which I think is a huge omission in your Thailand travel plan. If you have a chance, visit this amazing park. It is an easy bus ride from Bangkok and worth at least two to three days if you can spare the time. Thank you goes out to this wonderful website in helping me identify the species.
Please read some of my Khao Yai adventures here:
Khao Yai Overlook with adopted family
Camping with ladyboys at Khao Yai National Park
Adventure on!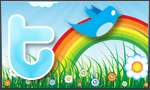 The goal of this site is to inspire people to outdoor adventure travel and then provide tips. If you liked this post then sign up for the email newsletter. Notifications go out once three to four times a year with what is new with Traveling Ted's adventures. Your email will not be share and you will receive no spam. Other e-follow options include Facebook (click on the like box to the right) or twitter (click on the pretty bird on the rainbow above).