Thanks to a chance hitchhiking encounter, I was able to see a beautiful Khao Yai overlook.
In a previous post I detailed how one can get to Khao Yai National Park in Thailand without the luxury of a car. This is how I have traveled to Khao Yai. The trip to the park is a journey  in of itself, but the adventure is far from over once you get to the park gates.
When I was dropped off by the songthaew, my first task was to take a picture in front of the park gates. There was a group of Thais taking a bunch of photos, so I patiently waited my turn. Being alone, I was going to do the self timer route, so I looked for some convenient stones or signpost to set my camera on.
Suddenly the Thais invited me over to take pictures with them. This solved the problem as I handed my camera over to a Buddhist monk who snapped several pictures of me with some people I did not know at the park entrance sign.
I then went over and paid my 400 baht entrance fee and began walking up the road. The first few cars passed, but then a pickup driver stopped and mentioned for me to get in. We passed a sign that said "Beware: cobra crossing," which made me glad I was in the back of the truck.
I asked where he was going, and he looked at me and did not reply. This is the universal sign for "I have no idea what you are talking about." I figured he was a contract worker because he had construction tools in his pickup.
He dropped me off at the Visitor's Center. Last time I was in the park the park ranger drove me to the campground. I walked into the office and inquired about camping. The lady just pointed to the spot on the map and said campground 7 kilometers and said I could hitchhike. Since a ride was not offered I went back to the road and put my thumb out again.
Again, it only took a car or two before one stopped. This time a really nice black pick up pulled over. Two people were already in the back and helped me with my backpacks. They asked the usual questions: "where are you from?" "How old are you?" "Are you alone?" "Are you married?" I told them I was going to the campground.
They then pulled over into a parking space along the side of the road. There was another pickup truck right in front and the driver got out. He looked at me, and I said hello in Thai. He did a double take when he saw me and then laughed. He was amused at my presence. It was obvious the two trucks were together.
Another person got out of the truck and started speaking to me in English. He said something about going somewhere and then coming back. I gathered the general meaning was we are going to this place and when we are done we will come back and drop you off at the campground.  I hoped this was the case as we started driving in the other direction of the campground. Sometimes when traveling, you just have to go with the flow and trust people.
We went up and up and up on this road and finally to a trailhead. Once we parked they told me to put my backpacks inside one of the trucks. About 12 people in total spilled out of both trucks. Out of the other truck was a really nice young lady named June who spoke really good English. Even in the middle of nowhere you can find someone who speaks enough English to communicate. She introduced me to the rest of the tribe and her husband and son. She asked more questions about myself and then translated to the rest of the group.
We hiked about 20 minutes to a beautiful overlook on the Pha Diao Dai Trail. We all took a bunch of pictures. I was included in some of the pictures. I felt like one of the family. I was even invited to their party and dinner that night.
After the hike, we marched back to the trucks and drove down the mountain and sure enough, I was deposited at the gates of the campground. Not only did I get a ride to the campground, but I also hiked a trail I would have never been able to reach with my limited transport means and met some really cool people.
Unfortunately, I did not have an opportunity to hit the party. I was exhausted after the journey of getting to the park and campground, and I did not have the energy to hitchhike 7 kilometers to their cabins and then hike back in the dark. I did not want to risk such activity in cobra country.
TT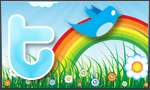 The goal of Traveling Ted is to inspire people to outdoor adventure travel and then provide tips on where and how to go. If you liked this post then enter your email in the box to get email notifications for each new entry. Daily travel photos are excluded from your email in order to not flood you with posts. There is no spam and email information will not be shared. Other e-follow options include Facebook (click on the like box to the right) or twitter (click on the pretty bird on the rainbow above).
On the right sidebar is a donate button. If you would like to donate in order to support the site, it would be appreciated. All donations would cover travel expenses and improvements to make the site better.