As travelers we often get too fixated on checking off items on our bucket list and do not spend enough time reflecting on the awesome times we have had. Sometimes, we need to pause and take a break on the relentless journey to the next place and be thankful of the experiences we have had, and the amazing people we have met.
Athletes are often asked what they think of winning a personal award. The usual canned response is something to the effect of "all I care about is the team winning. Someday when my career is over, I will reflect back and be proud of individual accomplishments."
We are not athletes and travel is not a competition. Although, travel bucket lists are great, it is best not to become too focused on it where you cannot take a step back and count your past travel blessings. This post focuses and celebrates the moments that I would have on my travel bucket list had I not already experienced them and the top memories I would never give up. The list is in no particular order.
1. Seeing the sunrise over Angkor Wat
In Cambodia, hundreds, perhaps thousands of people gather at the main temple to watch the sun rise over the ancient temples of Angkor each morning. Some experiences are too touristy and way overblown creating unmet expectations. This is not one of them and something everyone should witness.
2. Catching fresh walleye in Quetico Provincial Park, Canada and eating them
There is nothing quite like fishing in Canada and partially living off the land. Walleye are especially tasty although smallmouth bass and northern pike will do. People pay top dollar for these fish at restaurant, so it is amazing to catch them fresh, clean them yourself and have a shore lunch or dinner back at the campground at a place like Quetico Provincial Park.
3. Hiking Corcovado National Park in Costa Rica
National Geographic calls this place one of the most biologically intense places in the world. This post here will show you why. It is like hiking in a zoo. The highlights include seeing scarlet macaws, Baird's tapir, chestnut-mandibled toucans, and if you are really lucky pumas and jaguars.
4. Seeing the Velvet Underground open for U2 in Paris
I have only been to Paris once; however, I picked a good time to go. Belly and the reunited Velvet Underground with Lou Reed opened for U2 in Paris during their Zooropa tour back in 1993 at the same weekend I was there. How many people can say they saw U2 in Paris much less the legendary Velvet Underground and Lou Reed?
5. Touring the Normandy beaches, museums, and battlefields
On that same trip to France I was given the opportunity to tour the Normandy beaches and museums thanks to a scholarship awarded at the University of Tennessee.
6. Meeting a German scholar studying the Holocaust in Poland
Romantic hook ups and relationships are always a fun component of travel. I met an extraordinary women when I was visiting the Majdanek death camp in Lublin, Poland. She was studying conditions in the Polish ghettos for her Phd in Poland when I met her at a bar in Lublin near the death camp. A strange place for a romance to begin. We have kept in touch off and on throughout the years as she came to New York and to Chicago for conferences.
7. Exploring the Everglades National Park by canoe
The Everglades is my favorite United States National Park, and I have been to Zion, Grand Canyon, and the Smoky Mountains. It is definitely not the most beautiful, but there is something about this place, which I find captivating and brings me back again and again.
8. Coming face-to-face with a wild Asian elephant in Khao Yai National Park
While hiking with a guide in Khao Yai National Park, we had a wild Asian elephant charge up the trail. He stopped about 50 feet from us, checked us out, and then crashed off into the forest.
9. Hiking the Grand Canyon
Most people, who visit the Grand Canyon, take a few pictures from the South Rim and move on. They miss out on a lot of gorgeous scenery as there is more to the Grand Canyon then the view from the South Rim. There is beauty everywhere and hiking down to the Colorado River and exploring side canyons are must do.
10. Halong Bay boat cruise
Halong Bay is like Angkor Wat, one of those must-see places where everyone goes when in Vietnam. It does not take long to figure out why as the scenery is spectacular and the good times with other travelers on the boat is the best part. I was fortunate to have an outstanding group of other travelers when I went.
11. Spending quality time with mom and dad adventure traveling as a child
While most parents were taking their kids to Disneyland and the Wisconsin Dells, mine took me to the Everglades, The Great Smoky Mountains, and the Boundary Waters to name just a few. Those memories will live on forever.
12. Every time I strap on skis
For those that follow me know that I am a fanatical cross-country skier and recently learned to downhill ski. There are a few trips that stand out like my downhill trip to Salt Lake City and also several cross-country skiing trips to Minnesota and Wisconsin, but there have been so many and I enjoyed them all. So, I will lump them into one and just say I have an awesome time every time the skis are on.
Feel free to post your own favorite travel bucket list. I would love to hear your favorite travel destinations, experiences, memories.
In fact I nominate the following:
Latin Abroad – the queen of the travel bucket list
Budget Travel Adventures
Feel free to nominate others and pass it along and if you are reading feel free to write your own post without nomination. You don't need no stinking nomination. Use the hashtag #travelbl. I don't think Maria will mind if we highjack her hashtag.
Stay tuned,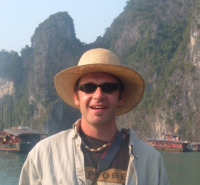 TT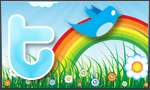 The goal of Traveling Ted TV is to inspire people to outdoor adventure travel and then provide tips on where and how to go. If you liked this post then enter your email in the box to get email notifications for each new entry. Daily travel photos are excluded from your email in order to not flood you with posts. There is no spam and email information will not be shared. Other e-follow options include Facebook (click on the like box to the right) or twitter (click on the pretty bird on the rainbow above).