I had a decision to make when leaving Corcovado National Park. I had flown into the park and by-passed the 6-8 hour hike from the La Leona Ranger station. I did this because it was the only way to get into the park the next day, and I did not want to waste a day in Puerto Jimenez. I now had the same predicament coming out.
I could hike the 6-8 hour trip, but the only food I had was freeze dried and since my guide, Felix Menocal had bailed on me, I had no way to heat up my food. I would have to hike 16km – 20km without food and only water. In a humid hostile jungle environment, I decided to pass and take the plane again.
There was a couple from the Netherlands and three Americans who also wanted to fly out of Sirena that day. There are no set times for flights. If there are enough people who want to fly out, the plane will come or if there is someone flying in then the plane will take those who want to fly out back.
The other Americans came over and said there could only be five in the plane and we were six, so they came over to negotiate who should go when. According to the Americans, there would be a flight in at 8am and 11am. Everyone wanted to go at 8am, so I agreed to go on the later flight by myself. Nice guys finish last.
When the pilot, Alvaro, showed up the girl from the Netherlands said I should talk to the pilot about taking the later plane since he appeared to speak perfect English, even though she spoke near fluent Spanish. I told him there were 6 people who wanted to fly out, and I told him I agreed to take the later flight. He said ok, and he said he would be back in 30 minutes. This answer perplexed me because I thought he was coming back at 11am. According to the ranger station, he was flying in a group at 11am and that is why he was returning.
He returned promptly, but with an empty plane. I approached the plane, and he asked me where the others were? I told him there was six total. He had already taken five in the first plane, and I was the last. His face sunk. He said he thought I said there was nine total. I said "no, I said six." He said it costs $390.00 to charter the plane for one person. He said we must go to Carate (pronounced like karate (important for the lyrical part of the post later on)).
We flew to Carate, which was the halfway point between Sirena and Puerto Jimenez. We arrived at the airstrip and walked to the tourist information booth. An American was waiting there, and he talked to him, and Alvaro told him we would wait there for two hours. His plan was to wait and see if any hikers coming out of Corcovado would want a flight back to Puerto Jimenez.
Now my face sunk. He also told me that he could have taken 6 people in the plane all at once no problem, but he thought there were nine. My face sunk a little lower. The other Americans were going to wait for me and drive me to Quepos, my next destination, as they had a rented car. Now I would be stuck in Puerto Jimenez (if I ever even got out of Carate) for another night as I knew the other Americans would not wait several hours. I only had ten days on this vacation, and I was not pleased about wasting one day due to a logistical misunderstanding.
I was so angry at the American trio for getting their information wrong (sure now it was not there fault), angry at the girl from the Netherlands for not being the one to talk to the pilot in Spanish, and for my guide for bailing on me. Now I was stuck in Carate, I definitely was going to miss my ride and any connecting buses, and I feared the pilot might stick me with a $390.00 bill for something that was not my fault.
I was about to break out in a temper tantrum, but I had to keep my cool in case I had to negotiate. The situation was not the pilot's fault, it was just a misunderstanding, and I had to stay calm.
I started to repeat over and over in my head "stuck in Carate," and it had a certain ring to it. It reminded me of the song "Stuck in the Middle with You," the classic 1970s song by Stealers Wheels reprised for the great Reservoir Dogs movie. I began to play with the words, and I made my own song up.
I then found out they sold beer at the information center. I grabbed a cerveza. Then I saw 10-15 scarlet macaws in the grove of trees in front of the bar and got some great pictures. Even though the situation definitely sucked, I was beginning to make the best of it.
Sometimes when you travel, bad things happen. You can have a temper tantrum and make yourself more miserable and everyone around you unhappy, or perhaps make them think you are a fool, or you can have a cerveza and watch a soccer game with the locals, and invent a goofy tune. Your attitude is always up to you.
Here is my foray into song writing Weird Al Yankovic style. So click on the youtube video to get the melody, but no need to cut off anyone's ear, and sing along with Traveling Ted.
Stuck in Carate with Alvaro
Well, I don't know why I did not get on that first flight
I had the feeling something wasn't right
I am so scared in case I am charged the full $390.00 fare
At least the bar serves cervezas, hell I'll take a pair
Two dudes watching soccer to the left of me
Scarlet macaws squawking to the right
Here I am, stuck in Carate with Alvaro
Yes, I am stuck in Carate with Alvaro
There is nothing to do here at all
I am so close to throwing a temper tantrum and causing a disgrace
Losing control while traveling is no way to save face
Two dudes watching soccer to the left of me
Scarlet macaws squawking to the right
Here I am, stuck in Carate with Alvaro
Well you started off with five, and you said you could have taken another man
But now we are here rotting in Carate, waiting for some hikers who might need a flight saying Pleeaaaseee
I was trying to make Quepos by nightfall
I can see now the other Americans will ditch me without a call
Is it cool, no it is hotter than hell
It looks like I am stuck in Puerto Jimenez that is all
Two dudes watching soccer to the left of me
Scarlet macaws eating almonds to my right
Here I am, stuck in Carate with Alvaro
Stuck in Carate with Alvaro, I am stuck in Carate with Alvaro
I did lose a day, but everything worked out fine. I ended up only having to pay the $50.00, and I had an enjoyable evening in Puerto Jimenez.
TT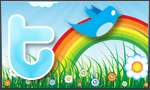 The goal of Traveling Ted is to inspire people to outdoor adventure travel and then provide tips on where and how to go. If you liked this post then enter your email in the box to get email notifications for each new entry. Daily travel photos are excluded from your email in order to not flood you with posts. There is no spam and email information will not be shared. Other e-follow options include Facebook (click on the like box to the right) or twitter (click on the pretty bird on the rainbow above).
On the right sidebar is a donate button. If you would like to donate in order to support the site, it would be appreciated. All donations would cover travel expenses and improvements to make the site better.