Earlier this year I was approached by Xperio UV sunglasses to try out their product. I had to get a pair of sunglasses and then send it to them with my prescription specifications. A week or so later I got my new sunglasses in the mail. I was eager to try them out.
Thanks to horrible weather in May and June in the Midwest, that opportunity took some time as we received record amounts of rainfall for June. Usually it is April showers, but not this year. I did get out on a fishing trip in April and used them trying in vain to catch walleyes in Wisconsin, but it was a long time in between getting to use them again.
Using the Xperio UV sunglasses during a summer of adventure
I did squeeze a few adventures in between the rain drops in the early summer including Summer Camp Music Festival in May and then went to Vail, Colorado in early June for the GoPro Mountain Games. I really enjoyed having the sunglasses while I was fly fishing on the Colorado River.
Xperio UV sunglasses are polarized outdoor lenses that eliminate blinding reflective glare while protecting your eyes from the sun. Some of the benefits of Xperio UV sunglasses include: maximum UV eye protection, glare elimination, scratch resistant, sharpest vision, and they are easy to clean. Unfortunately, they are not idiot resistant (more on that later).
I am a canoe guide for the Friends of the Chicago River. I went on several trips this year guiding people on the Chicago River, the Little Calumet River, and the Skokie Lagoons. These glasses are perfect for canoeing because there is no escaping the sun and the glare when you are out on the open water.
I really liked the view these glasses gave. They have a pleasing brown tint that makes the world look even more beautiful when you are outside on a sunny day. They are not too dark either. Sometimes sunglasses are too effective and block so much sun that you can hardly see or the appearance out the glasses is not very comfortable. This was not a problem with my Xperio UV sunglasses.
Not only were the sunglasses comfortable, but they are important to the general well being of your eyes. Each year, three million people go blind from UV exposure. Eye discomfort, blurred images, inflammation, cataracts, premature wrinkles, skin cancer, and even eye sunburn are some of the problems that can develop from too much exposure to UV radiation.
Unfortunately, my time with my UV sunglasses came to a premature end on the Wisconsin River. I decided it would be cool to get a series of GoPro shots of me jumping in the Wisconsin River with my Xperio UV sunglasses. I jumped in the river and the sunglasses slipped off my face into the strong current of the river. I only had one had free and it slipped through my hands and then was swept away with the river. Easy come and easy go as they say. I will definitely have to look into getting a pair myself as I really became accustomed to these great lenses. My only hope is they are found by some wandering deer and get continued use.
Xperio UV™ lenses are available in any frames. Speak to your eyecare professional to learn more. If you don't have one, you can find one here.
This post sponsored by Xperio sunglasses as they set me up with a complimentary pair for my use on my adventures. After a summer of using them, I give them a thumbs up. These opinions are my own. I would gladly spend my own money on a pair.
Adventure on!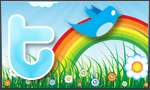 The goal of Traveling Ted is to inspire people to outdoor adventure travel and then provide tips on where and how to go. If you liked this post then sign up for the email newsletter. Notifications are sent out once or twice a month with what is new with Traveling Ted's adventures. There is no spam and email information will not be shared. Other e-follow options include Facebook (click on the like box to the right) or twitter (click on the pretty bird on the rainbow above).