August has been a great month as I have been on my favorite river twice this month. I went on a Wisconsin River canoe and camping trip with my dad in early August and last weekend went on a similar trip with fellow guides from Friends of the Chicago River. Both trips were almost identical in the fact that they were breezy on Saturday and then followed by a strong wind on Sunday, but this just added to the adventure.

Many Wisconsin River trips in my past
I have been canoeing and camping on the Wisconsin River for over 30 years, and in those years, I have probably done 50 perhaps more trips. We used to canoe the river every Memorial Day, Fourth of July, and Labor Day with sometimes a Columbus Day thrown in. My dad was a teacher, so we took advantage of those long summer weekends. There were a few years in there where we did not go on any trips, especially when I was in college in Tennessee, but there were not many.
Since I started blogging over five years ago, I have been on the trip many times. Each time I have canoed, I have written a post about the river or at least a photo essay. Unless something strange or unusual happens, like it did last year with the bad etiquette episode, I did not think I would have anything new to blog about; however, with each trip, I seem to add new technology, so I capture the river in a new way each time I upgrade my devices.
Read past Wisconsin River blog entries
Paddle the Wisconsin River for the best river camping in the Midwest
Another Wisconsin River photo essay
Muscoda to Boscobel – A perfect day trip on the Wisconsin River
Then of course there is the famous in certain circles bad etiquette experience:
Bad etiquette camping on the Wisconsin River
This year it was the GoPro video camera. At the GoPro Mountain Games in Vail earlier this year, I was given a GoPro Hero4 and was told to go out and share. They do not need to tell me this twice. I have been looking forward to some Wisconsin River GoPro action ever since I received it.

Wisconsin River GoPro time lapse video
My favorite feature is the time lapse video option. It is great for catching activity like canoeing and also just general things like setting up camp, clouds moving, sunsets, and the river flowing. I took several videos of the sunset and clouds as well as a time lapse of the full moon rising one day after the blue moon in early August. The moon came up right over the river. See the last video below. It was amazing.
I also took a night lapse series of photos, but unfortunately, I am having GoPro Studio editing woes, so I am unable to share the moon night lapse at this time. However, I do have a time lapse video of it, which I think is pretty cool, but not as outstanding as the night lapse option.
I am also uploading a few still shots I took with the time lapse photo option. This is great for capturing action and for selfies or pictures with other people. There is a lot of functionality in the GoPro that I have not even tapped into, so I am look forward to years of fun playing with this device and years of Wisconsin River GoPro action.
Adventure on!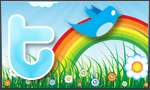 The goal of Traveling Ted is to inspire people to outdoor adventure travel and then provide tips on where and how to go. If you liked this post then sign up for the email newsletter. Notifications are sent out once or twice a month with what is new with Traveling Ted's adventures. There is no spam and email information will not be shared. Other e-follow options include Facebook (click on the like box to the right) or twitter (click on the pretty bird on the rainbow above).