During our stay at the Monteverde Cloud Forest in Costa Rica, we chose La Colina Lodge. It was a nice rustic place and only one kilometer from the entrance to the cloud forest. I definitely would recommend for at least one night although visitors may want to move closer to town after visiting Monteverde.
Getting our bearings upon arrival
Monteverde is also the name of the small village. Santa Elena is another nearby village and there is also another rainforest of the same name. Santa Elena is the bigger of the two villages. This is where the bus comes in and where most of the local infrastructure is located including tour agencies, hotels and guesthouses as well as restaurants and bars. When I say closer to town, I am speaking about the town of Santa Elena. It can be kind of confusing because Santa Elena and Monteverde are both the names of rainforests and towns and sometimes people refer to the whole region as Monteverde.
I did a little research online, and thanks to a guide from Nomadic Matt, we settled on La Colina Lodge. We arrived in town to a cool misty rain. The weather was completely different here than from San José. It was probably 20 degrees cooler. I immediately pulled out a rain jacket, more for warmth than to protect from the rain.
We asked how to get to La Colina at the bus depot and a guy there told us to wait for a taxi. We hailed a taxi and it was a $5.00 charge to take us to La Colina. I usually prefer walking, but having just arrived in town, we opted for the cab. It was a good thing as it would have taken us 45 minutes to walk with all our gear, which would not have been too bad, but we were not sure exactly where it was.
Checking in at La Colina Lodge
We checked in and the girl at the front desk was American staying to help at the Lodge. She was very helpful on getting us acclimated to the area. She helped set up a zip line tour for my friend and the next day booked our night safari. The rest of the staff were equally helpful and friendly.
We paid for a double room, but had to move to another room the second day, which was not a problem as the second day it was cheaper, but we had a single room with two beds. We should have just paid for the single because we did not spend much time at the lodge. We were busy trekking, taking tours, or going out to eat. Plus, if you want a cool place to hang out, you can just either hang out inside the main part of the lodge, or on the chairs out front.
The double room had a private bathroom and was $35.00 and the single room with two beds had a shared bathroom and was $25.00 a night. There is an additional fee of $10.00 a night for any extra person over two in each room.
The Pros
The Lodge is only one kilometer from the Monteverde Cloud Forest, so it takes about 15 minutes to walk there. It is also only a 20 minute walk to the Children's Eternal Rainforest going the other direction, which hosts a great night walk.
The rooms are comfortable, clean, and well priced
Breakfast is $6.00 and includes fruit, bread, and eggs and is homemade in kitchen. The coffee as you would expect is incredible.
Friendly and helpful staff who can take care of all your questions and recommend tours, restaurants, places to see, and can help book any tours you are interested in.
Wifi was a little slow but dependable.
Since it is farther away from town it is quieter and more scenic.
The main lodge is very comfy and a great place to hang out in and work on the computer and/or read a book.
The Cons
The lodge is about a 45 minute walk into town where the majority of the bars and restaurants are at. It is a $5.00 – $6.00 taxi ride. There are some restaurants close by, but there are more options in town especially for bars. We enjoyed the walk into town, but sometimes after trekking all day, it would have been nice to be closer to the village and not have to pay for a taxi.
It is even farther away to Santa Elena Rainforest. You have to go into town and then it is another six kilometers from there. It is probably a $12.00 taxi ride one way from the lodge.
La Colina is not a luxury hotel, so if you need a resort type accommodations, look elsewhere.
Because of these cons, I would recommend you stay one to two nights at La Colina and then when you want to visit the Santa Elena Rainforest, move into town and stay at one of the many places there. This way you will be closer to the bus station.  When you are ready to leave you only have to walk a few blocks to the station, and you will not have to take a taxi from La Colina Lodge.
I enjoyed my stay at La Colina Lodge and felt the price was well worth it and would definitely stay again if I am in the area.
Adventure on!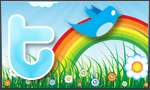 The goal of Traveling Ted is to inspire people to outdoor adventure travel and then provide tips on where and how to go. If you liked this post then enter your email in the box to get email notifications for each new entry. Daily travel photos are excluded from your email in order to not flood you with posts. There is no spam and email information will not be shared. Other e-follow options include Facebook (click on the like box to the right) or twitter (click on the pretty bird on the rainbow above). On the right sidebar is a donate button.
If you would like to donate in order to support the site, it would be appreciated. All donations would cover travel expenses and improvements to make the site better.