Last year I partnered with Chevy and drove a Chevy Escalade to Big Bend National Park. It was a wonderful car, but for a road trip a little bulky and not very gas efficient for one who usually travels solo. The Chevy Trax was a different story.
In May, I again worked with Chevy and was able to borrow a new Chevy Trax for a week as part of the #FindNewroads initiative. They were looking for a road trip based out of Chicago where we could explore using the Chevy Trax to find out of the way locations and then share the adventures on social media and at a post road trip event.
I felt the Summer Camp Music Festival in Chillicothe, Illinois would make a perfect destination. Although 15,000 – 20,000 revelers converge on this downstate Illinois small town every year, as far as big music festivals go, it is slightly under the radar. Most people in the Chicago area are familiar with Lollapalooza, Bonnaroo, and Coachella, but the next tier of music festivals are not as recognized.
Chevy Trax road trip
Chicago pizza
I decided to start off the trip in the neighborhood with a thin crust pizza from Golden Crust. I did not have to go far as this pizza joint is only a block away. Chicago is mostly known for deep dish, but we have some outstanding places that serve thin crust too. I especially love the sauce on this pie. I am addicted and the best way to start and end a road trip for me is a visit to my local pizza place.
For the first couple of days of the road trip, I was driving the car around the city streets of Chicago. The streets of Chicago can be even rougher than gravel roads in the wilderness. In the spring, the streets are pock marked with unfixed potholes. Some streets look like a war zone or the moon with huge craters were a smaller car like a yugo might drop into and never reappear. The Chevy Trax bounced over these holes with aplomb if they could not be avoided. The Chevy Trax definitely has a sturdy suspension system.
Picking up a friend
Although I usually travel solo, this trip was not one of them. I reunited with Costa Rica travel mate Paul. I picked him up, and we packed up the Chevy Trax. What I loved about this car was it felt like I was driving a compact car, but it had a ton of room. It had plenty of room to store two coolers, one guitar, one banjo, two bags of clothes, two tents, and various other camping gear. If we had to, I felt like we could have even fit another person in the back provided they did not come with another musical instrument.
Next stop was Summer Camp Music Festival
Three smooth hours later we were in line with hundreds of other cars waiting to park for the music festival. The car handled tremendously on the open road. The fuel efficiency was great too. The car gets 26 miles per gallon in the city and 34 on the highway, so we definitely did not spend a lot on gas for this trip.  We also had the opportunity to use the technology. We synched our phones via bluetooth to provide much needed music to fill in the three hours, and we used the GPS navigation system to wind our way through Illinois River towns as we approached Chillicothe.
We unpacked the Chevy Trax and said goodbye to our home on the road for a couple of days as we entered the Summer Camp grounds for three days of camping, music, hanging out with friends, more music, beautiful outdoor scenery and sunsets, and a few beers mixed into the equation. It was nice to go on a road trip somewhere where we did not have to worry about drinking and driving. There was no designated driver needed here.
Starved Rock State Park
Another part of this area of the state which is often overlooked is its scenic beauty. I like to call this part of the state along the Illinois River as state park alley as some of the most scenic state parks in the state lie only an hour and a half from Chicago. Starved Rock State Park is the most renowned, but there is also Matthiessen, Gebhardt Woods, Buffalo Rock, William G. Stratton State Park, Goose Lake Prairie, and Midewin National Tallgrass Prairie.
After three days of camping and music at Summer Camp, we did not have the energy to visit multiple state parks on the way home; however, we did make some time to stop at Starved Rock. After all the spring rain, the park was a lush vibrant green. Looking over the Illinois River and surrounding forest, it looked more like a tropical South American rainforest than one in central Illinois. We even saw white pelicans below the dam.
Soon we were back home after a safe and successful road trip. It was a sad day when I had to hand the keys of the Chevy Trax back to the dealer, but it was not the end of the festivities.
Chicago Chevy Trax event
Chevy invited me to share my adventures at a cocktail event in the West Loop area with several other travel bloggers who also took the Chevy Trax for a spin.  The event was co-hosted by our recently reinvigorated Travel Massive Chapter. It was a great evening of drinks, travel networking, and meeting new local travelers and hanging out with travel bloggers I have connected with at past events. My college roommate and his wife were in town for the weekend, and they also joined me for the night out.
This road trip was sponsored by Chevy as part of the #findnewroads and #Chidistrict initiative, but the thoughts on the car are my own from a week of driving. Thank you Chevy for allowing me an opportunity to re-explore my home state.
Adventure on!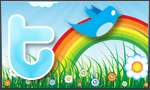 The goal of Traveling Ted is to inspire people to outdoor adventure travel and then provide tips on where and how to go. If you liked this post then enter your email in the box to get email notifications for each new entry. Daily travel photos are excluded from your email in order to not flood you with posts. There is no spam and email information will not be shared. Other e-follow options include Facebook (click on the like box to the right) or twitter (click on the pretty bird on the rainbow above).
On the right sidebar is a donate button. If you would like to donate in order to support the site, it would be appreciated. All donations would cover travel expenses and improvements to make the site better.