West Texas road trip begins in Dallas
On a West Texas road trip, I was fortunate enough to ride in style with a 2014 Cadillac Escalade. I was picked up at the airport by the shuttle bus and soon deposited in front of a silver Cadillac Escalade. I could not believe I had the keys to such a beautiful vehicle. I was a little intimidated by its size, but this is Texas. Everything is big here and there is plenty of room to maneuver.
My first stop was the Dallas REI. I geared up for my Big Bend backpacking trip. That night I experienced my first In-and-Out burger in Dallas. The next morning I was on the road to San Antonio. I put Steve Earle and Townes Van Zandt on the CD player and enjoyed the scenery. It was a rainy spring day and wildflowers lined both sides of the road.
On the road to San Antonio
Despite the Escalade's size, I quickly felt comfortable. I was quite surprised at how easy the car was to maneuver. I could turn as adeptly as I could in my Saturn Ion.  Reversing is always a scary task, but with the rear vision camera, it was a snap. The only thing that tripped me up was the step that retracted when you opened the door. I cracked my shin on it once and only once.
I spent two days in San Antonio and saw the Alamo and the NCAA basketball championship on TV in my hotel room. I also shopped and got ready for the main goal of the road trip and that was my hike in Big Bend National Park.
Next stop Big Bend National Park
I left around noon for Big Bend National Park. I made good time on I-10. It is easy to do when the speed limit is 80 mph. About five hours later I was in Fort Stockton, Texas. Usually when you  hit the closest city to a national park you might have a half hour or an hour drive to the park. Big Bend is a different animal. I rolled out of Fort Stockton and the first mile marker showed Big Bend to be another 150 miles away.
As I entered the national park, the temperature was absolutely perfect. It was 70 degrees with a pleasing breeze. It was the kind of temperature that made you feel good to be alive. I wish I could have bottled up this weather for my hike as it heated up considerably in the next couple of days. I was the only car on the road. I drove around and took a few pictures until it got dark.
The Chisos Basin campground was full. It was a good think I had my big Escalade. I did not need no stinking campground. I drove to a remote backcountry parking spot, finished up the packing for my trip, ate my Subway sandwich, had a beer, and went to sleep.
The next morning I woke to a beautiful desert scene as the sun began to rise. I drove to the other end of the park and stashed some water for my hike and then drove to the Chisos Basin to get a permit for my hike. You can read about my hiking experience in these posts:
Note: as of the date of publishing this post I have not completed the hiking entries. I will finish in a week or two.
After hiking I was done with Big Bend. I love this park and it is completely beautiful, but I was beat up, thirsty, and sore. I needed a comfortable bed and air-conditioning. I wanted to spend more time in the park, but I needed creature comforts first, so I headed for Fort Stockton. I did not complete my hike until 6 p.m. and then I drove to the Rio Grande to go swimming, so I left the park around 8 p.m.
The wildlife from the park to Fort Stockton was incredible. I saw over 100 deer, scores of javelinas (wild pigs), 100s of jackrabbits, one unidentified animal that could have been a mountain lion. It crossed the road too far ahead for me to identify. It could have been a number of animals including bobcat, javelina, or a coyote. The deer were all very small. At one point I came across deer that were almost as tall as the Escalade. It was apparent that these were not deer, but elk.
About halfway up the road to Fort Stockton, I had to pass through Immigration. Big Bend is on the border of Mexico and the border is unguarded, so anyone that drives into Big Bend needs to check back through Immigration replete with a drug sniffing dog, or a dog sniffing for illegal humans.
El Paso and then back to Dallas
After a stop in Fort Stockton where I saw the largest roadrunner in Texas, I decided to pay El Paso a visit. I was only 220 miles away from the city made famous by Marty Robbins. I only spent a day here and it was back to Dallas through the oilfields of Midland and Odessa.
I enjoyed my time driving the amazing Escalade. The only problem with the vehicle is the gas mileage is not so great. Definitely a good idea to bring friends that can assist with gas money when driving one of these on a road trip.
I thank the crew at Drive the District for making this road trip possible. The loaner was complimentary, but I did pay for my own gas after the first tank. Despite partial sponsorship, the views of this trip and my experience in the Escalade are purely my own.
TT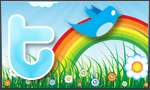 The goal of Traveling Ted is to inspire people to outdoor adventure travel and then provide tips on where and how to go. If you liked this post then enter your email in the box to get email notifications for each new entry. Daily travel photos are excluded from your email in order to not flood you with posts. There is no spam and email information will not be shared. Other e-follow options include Facebook (click on the like box to the right) or twitter (click on the pretty bird on the rainbow above).
On the right sidebar is a donate button. If you would like to donate in order to support the site, it would be appreciated. All donations would cover travel expenses and improvements to make the site better.