Montreal winter adventure
Montreal is a city of over 1.5 million people with another two million people in the metropolitan area. Whenever you have a city with such a population outdoor adventure opportunities tend to be found farther away. Dense population pushes trees, animals, and trails further from downtown. I found this surprisingly not the case here. A Montreal ice fishing adventure is amazingly accessible to city folk and visitors.
Besides ice fishing, there are the two main outdoor city parks of Jean-Drapeau and Mount Royal. I carried my skis up Peel street and in less than a half hour I was skiing groomed cross-country ski trails at Mount Royal. Another place to enjoy outdoor adventure even closer to downtown was at the Pêche Blance Ice Fishing Village at the Old Port. This is only a five minute walk from the heart of the Old City.
I had a delicious grilled salmon at Boris Bistro. Ten minutes later, I continued my fish at Pêche Blanche. The Ice Fishing Village is located in the Old Port harbor along the St. Lawrence River. The river itself was not frozen over, but the port area was. I checked in to get my license and equipment and met the owner Jean who accompanied me down to the fishing area.
Montreal ice fishing adventure
I was glad this destination was on my agenda as I had read posts from two of my favorite travel bloggers, Hike Bike Travel and the World Wanderer. Click on their links below to check out their experience. Ice fishing in Monreal with the World Wanderer Getting active in the winter in Montreal with Hike Bike Travel Jean immediately drilled a hole with a power ice auger and put a minnow on my hook in order to show me the proper technique and handed me the pole. He said they had just stocked the area the day before with speckled trout. This was good news. If they would have done the stocking that day, the fish would be too spooked to bite. Now that they had a day to acclimate to their new surroundings, they would be looking for a tasty minnow and with hope, that minnow would be mine.
The speckled trout are suspended and not on the bottom. They were active about halfway down.  I soon had a bite and reeled one up. Unfortunately, he hit the edge of the ice and the hook came out. My first lost fish. The one that got away. Jean informed me that you want to make sure the fish comes up through the center of the hole in order to avoid what just happened.
Undaunted by my initial failure, a new minnow was hooked, this time I did the honors, and I was soon reeling up another fish. This time I pulled him up successfully and my first ever speckled trout was in my hands. It was catch and release today. You can take fish with you and you may even be able to arrange for your hotel to cook it for you. This type of arrangement would need to be set up in advance, but that sure would be a cool meal after a day of fishing.
Jean also set up another hole for me and placed a tip up pole with a minnow. This is a stick with a line that points up and when a fish hits it the pole drops down toward the hole. I was reeling in my second fish when my neighbors alerted me to the fact that my tip up was down. I was soon double fisting with two trout. Flushed with speckled trout success, I decided to try another species and put the bait down at the bottom. Jean suggested that walleye could be found there. I had no success here, so after about 15 minutes I reeled up about halfway and then caught another trout.
I was lucky with the weather.  Montreal and pretty much all of the northern part of the U.S. and all of Canada was in a deep freeze. It hardly got above zero degrees Fahrenheit during my first four days in Quebec. This day it was in the teens, sunny, with little wind, so I was extremely lucky and able to comfortably stay outside. They do have heated cabins and tents, but I would rather enjoy the view of the river and downtown Montreal by staying outside.
Costs, hours, and more information
The best part about the fishing village is it is very reasonable as far as costs. You do need a fishing license, and pay for equipment, and pay for access. They have an all inclusive rate or an a la carte rate in case you have your own equipment. The all inclusive rate includes access, equipment rental, bait, and shelter. During the week this is $26.00 per adult and the weekend it is $29.00. The tents have a minimum rate of $52.00 during the week and $58.00 on the weekend and the cabins run $130.00 and $145.00. This rate does not include a fishing license, which is $13.35 for a family for one day.
This means if you come by yourself and want shelter, it would cost $52.00 on a weekday and $58.00 on a weekend plus the $13.00 for a license. It would be less expensive by yourself if you did not require shelter.  See the link below to their website for more information on rates. The rates are for six hours of fishing or until close. Their hours are:
Wednesday: 10:00 am to 6:00 pm
Thursday: 10:00 am to 8:00 pm
Friday: 10:00 am to 9:00 pm
Saturday: 7:00 am to 9:00 pm
Sunday: 7:00 am to 8:00 pm
If you come with a friend or family, the rate is even cheaper per person. A second person would drop your all inclusive rate in half. The fishing license is good for a whole family, so it is a great economical family experience. Here are some things I really liked about the fishing village:
A fun unique winter adventure found only steps from downtown in a major city
If you have never ice fished before, the staff is really helpful in getting you started
Several species of fish can be taken from here. I cannot guarantee you will catch a fish, but the odds are good
They have a heated bathroom on site.
They allow alcohol on the premise within reason. If you come and drink, please be respectful of the property and your neighbors
Very reasonable rate
If ice fishing is not your thing, but you like to fish, then check out the guided fishing trips along the beautiful St. Lawrence River during the warmer months. Jean informed me that the river is home to bass, walleye, northern pike, lake sturgeon, and trout. The river is extremely clean and the fresh fish coming out of this pure water is extremely tasty. I would love to return in the summer for a fishing trip along the St. Lawrence.
For more information on Pêche Blance, check out their website and follow them on Twitter and Facebook.
I was a guest of the Montreal and Quebec Tourism Bureaus. Part of my stay was sponsored including my hotel accommodation and this tour. This fact did not sway my opinion of the Ice Fishing Village. The thoughts, photos, opinions of the experience are my own.
Adventure on!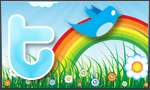 The goal of Traveling Ted is to inspire people to outdoor adventure travel and then provide tips on where and how to go. If you liked this post then enter your email in the box to get email notifications for each new entry. Daily travel photos are excluded from your email in order to not flood you with posts. There is no spam and email information will not be shared. Other e-follow options include Facebook (click on the like box to the right) or twitter (click on the pretty bird on the rainbow above).