Montreal Old City leaves me speechless
The Old City of Montreal left me a little speechless. It was one of the most beautiful cities I have ever visited, but I feel like it is hard to describe for some reason. Perhaps it is because I feel pressure to come up with something unique instead of describing it as quaint, charming, just like being in France, la-di-da that hundreds of other travel writers before me have gushed. Nothing wrong with those outpourings as they are spot on.
Another reason perhaps could be because I am used to writing about outdoor adventure. When I am in the wilderness there is never a paucity of things to write about. When I was in Big Bend National Park there was that time I did not bring enough water, and I crossed a large open portion of desert in 100 degrees with my backpack. I have no problem telling that story and then throwing in a few photos to split up the narrative. There was also that time in Gatineau just a few days before visiting Montreal when I skied for over six hours in sub zero temperatures and got a few spots of frostbite on my face for good measure. I have no problem telling that story. Nor do I have a hard time telling about hiking with bears in the Appalachians.
Fortunately for me, Montreal has some options for winter adventure that are a mere 20 minute half hour walk from downtown. Mount-Royal Park is just a half hour walk from downtown where you can ski, snowshoe, and ice skate in the winter and hike and bike in the summer. Then there is Park Jean-Drapeau only a few metro stops from downtown that also has nice skiing and snowshoeing.
Highlight was the Montreal Old City
The most beautiful part of Montreal though is the Old City. The first day I was in Montreal I had a three hour city tour. The first place we visited was the beautiful Old City. Notre-Dame Basilica was the first stop and then we spent time on Rue St. Paul before heading to the already mentioned city parks for the rest of the tour.
I would be back on my own to explore the Old City a little deeper. I returned to go inside Notre-Dame and spend several minutes gawking at the beautiful stained glass windows and the amazing interior decoration. The lighting was just spectacular inside. It is well worth the five dollar entrance fee.
Then I ventured out on to the cobblestone streets of Rue St. Paul. The lighting along the street was soft and inviting as night grew near. The only street lights are quaint lamps. The lack of street light accentuates the light that comes from store windows. There is also lights on the building that shine upward and illuminate the building but not the street. There are no ultra light neon lights here or bright street lights to wash out the view. A few glimmering lights hang over the street, but they add to the aura.
Chicago is a beautiful city, but there is nothing even remotely similar to the Old City in Montreal. It was an awesome experience walking between old stone buildings dating back to the New France. You definitely get the feeling that you are in Europe even though it was quite cold and the ground was covered with a couple feet of snow.
The best part about coming in winter is practically having the Old City to yourself. Plus there are awesome winter activities like cross-country skiing, snowshoeing, and ice fishing within minutes of the Old City. There were times I was the only person on a given street, which made for easy photography and a laid back quiet atmosphere you don't get in big cities that often.
While I did not catch frostbite on any of my walks, I did not ski for over six hours in Montreal, I did not lack for water, and I did not run in to any bears, I did enjoy just soaking up the ambiance of the Old City. I will let the pictures do the rest of the talking.
My trip was partially sponsored by the Quebec and Montreal Tourist Bureaus. My hotel and certain activities were complimentary. The thoughts, photos, and opinions are my own.
Adventure on!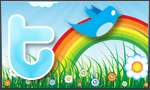 The goal of Traveling Ted is to inspire people to outdoor adventure travel and then provide tips on where and how to go. If you liked this post then enter your email in the box to get email notifications for each new entry. Daily travel photos are excluded from your email in order to not flood you with posts. There is no spam and email information will not be shared. Other e-follow options include Facebook (click on the like box to the right) or twitter (click on the pretty bird on the rainbow above).
On the right sidebar is a donate button. If you would like to donate in order to support the site, it would be appreciated. All donations would cover travel expenses and improvements to make the site better.