Mount Royal dominates Montreal skyline
If you love the outdoors like me, then you have to love a city with a mountain as part of its skyline. Mount Ranier comes to mind in Seattle. Mount Royal in Montreal makes a perfect backdrop as no building is built bigger than its summit. It also is a great place to view the city from and enjoy an area originally landscaped by Frederick Law Olmsted who also created New York's Central Park.
Montreal city tour
My first day in Montreal I took a three hour long city tour. My guide, Luc, knew my interest in the outdoors, so he focused a good portion of the tour on the city parks. Our last stop was Mount Royal where we had a cappuccino and looked over the frozen skating pond and snowy woods. He provided literature on the outdoor opportunities at Mount Royal and the other city parks. I was intrigued that you could cross-country ski in eleven of the 19 Montreal city parks and in seven of them, including Mount Royal, you could rent skis. There are 22 kilometers of trails to ski in Mount Royal and over 150 in the city park system.
I definitely bookmarked this place for a future stop. I even thought about taking public transportation to the park and come with my skis. It is easily accessible by both bus and/or metro. I also like to walk and when my guide said it was only about a twenty minute walk down Peel Street from the hotel I was staying at, I decided I could just huff it.
Mount Royal Montreal cross-country skiing morning
On my last day in Montreal, I woke up early to a winter wonderland. It had snowed three inches overnight and it continued to fall. It was not a heavy snow, but more like a misty snow with smaller snowflakes, but it kept falling and piled on top of the already two feet of snow on the ground. I hurried out into the street as I wanted to hit breakfast before I had to sadly check out.
I slung my skis over my back and headed up Peel Street. The Montreal streets were crowded with people heading to work and shopkeepers and city workers clearing the snow. I got a few smiles from the people as they envied my future task over theirs. I then entered the McGill University District and it was equally busy although backpacks exchanged suitcases for the carry on of choice.
Peel Street abruptly ended at the base of Mount Royal and gave way to a series of steps. I started to climb up and up and up into the snowy woods of Mount Royal. I came along a snow covered road with ski tracks on both sides.  I decided this would be a good place to start. I skied along the road for awhile and looked for a place to enter the woods on my right. A suitable trail veered off and up, so I turned right into the Mount Royal forest.
As soon as I entered the woods, I felt like I entered a portal like in the Lion, the Witch, and the Wardrobe. No longer was I in the midst of millions in an urban scene covered with asphalt and tall buildings. I had been sucked into a wintry northwoods Canada scene replete with trails, snow covered pine trees, and relative solitude. There were other outdoor enthusiasts about, so it was not like I was in the middle of a wilderness. There were moments when I was completely alone though, and I could not believe I was in Quebec's largest city.
Another wonderful surprise was in store for me. I turned a corner and right in front of me was a groomed ski trail. I had seen this on my city tour two days previously, but I almost did not believe such a thing existed in a metropolis. In Chicago, I have to get in my car and drive at least a half hour to find a good groomed ski trail. The sight of a groomed ski trail only twenty minutes from my downtown swanky hotel was exhilarating. I brushed my eyes and wiped away tears only to realize it was just melted snow, but I was so moved I almost felt like crying.
Now any northern city has the possibility of skiing in its parks when it snows. I took my skis in Chicago and walked to my local park and skied along the Chicago River. Mount Royal is a completely different ballgame though. Chicago lacks elevation as it was built on reclaimed swampland. In Mount Royal I almost crashed on one hill it was so steep, and I could not stay on the tight turn at the bottom and just kept going straight. See the video below.
The scenery was amazing too. I felt like I was deep in the woods, yet a bustling city with millions of people going to work and school was right behind me. Fifteen minutes ago I witnessed city scenes of people going to work and school, cars and buses heading in different directions, and everywhere there was noise. In a flash the only sound I could hear in Mount Royal was the soft tack of my skis gliding through the snow.
This cross-country ski experience was done after a day where I snowshoed Parc Jean-Drapeau in the morning, fished at the Ice Fishing Village in the afternoon, and skated at the nearby Old Port at night after a wonderful walk in the Old City. Montreal has the best of both worlds in my mind. A world class city with amazing culture, food, and winter adventure all found within a tight area near downtown.
It was unfortunately time to go. I skied back the way I came to the narrow trail in the woods on to the snow covered road. I had slipped back through the forest portal back into the city. A city which is much more friendlier to me knowing that Mount Royal and great cross-country skiing looms over it and a continental breakfast was waiting for me at my hotel room.
While I love Chicago, and I am always happy to return home, Montreal is truly my kind of town.
I was warmly welcomed by the Montreal and Quebec Tourist Bureaus during my stay and certain aspects of my trip were complimentary including my hotel stay. The photos, video, opinions, and my love of cross-country skiing Mount Royal are purely my own.
Adventure on!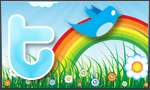 The goal of Traveling Ted is to inspire people to outdoor adventure travel and then provide tips on where and how to go. If you liked this post then enter your email in the box to get email notifications for each new entry. Daily travel photos are excluded from your email in order to not flood you with posts. There is no spam and email information will not be shared. Other e-follow options include Facebook (click on the like box to the right) or twitter (click on the pretty bird on the rainbow above).
On the right sidebar is a donate button. If you would like to donate in order to support the site, it would be appreciated. All donations would cover travel expenses and improvements to make the site better.