With word that Lou Reed has passed away I not only remember Lou Reed, but I remember a trip to Normandy, France.
On a post I wrote a couple of years ago, I mentioned how a scholarship in college to study World War II in Normandy, France began my love of international travel. I was already bitten with the adventure bug having hiked, canoed, and skied all over the Midwest and the eastern United States with my Dad.
The Normandy Scholarship was the second time I had been out of the country. The first was a trip to Venezuela during my second year in college. The trip to Normandy allowed for me to study for a month in France and then travel for a month in Europe before flying home.
It just so happened that U2 was playing in Paris just after our study period was over. I bought a ticket as did a few fellow classmates for $44.00. It was the Zoo TV Tour and it was 1993. U2 was on top of the world still basking in the success of Achtung Baby released in 1991.
I was pleased that the tour featured a reunited Velvet Underground as an opening act. I had just started to become interested in this group as I had a roommate who had a CD, and we listened to tracks like Heroine, Sweet Jane, and I am Waiting for my Man.
Despite this band being way before my time, I was a classic rock fiend. Not only did I listen to the music, I also studied the groups, members, and history of my favorite genre. I did not know much about the band except that its lead singer was Lou Reed who was famous for the song Walk on the Wild Side.
The show was outside at the Hippodrome-de-Vincennes, which was actually located outside of Paris. We took the Paris Metro to basically the end of the line. I was there with five other students from my scholarship class from the University of Tennessee.
Velvet Underground sounded fantastic and played all of their big songs that I had been listening to in my apartment room at school. We were able to maneuver our way into a good standing area to see the band. Lou Reed's voice sounded just like it did in the 1960s and 1970s and they put on a great show. Listen  to the classic song Heroine below at the show I saw. If you listen close you might even hear me cheering from 20 years ago.
Then U2 took the stage. U2 paid homage to Lou Reed by playing a cover of his great solo tune Satellite of Love. Lou Reed sang with Bono on the chorus although he did not actually join him on stage. His giant head appeared on the jumbotron singing the famous chorus "Sattttelllliiitttte of Love."
After the show was over we discovered the Metro had stopped operating for the night. We were in a quandary as we were miles away from our hotel with no way to get back. To make matters worse, we got separated from the rest of our group. A girl I was seeing in the program, and I walked towards Paris. When we first started walking there was an arrow that pointed in our direction with "Paris" written on it. It is scary when you have to walk to the center of a major city, and you are not actually in the city proper yet.
We tried to grab a cab, but there were thousands of others walking into Paris and every cab was taken. It was crazy. We ended up walking over 4 hours back into the middle of the city.
My friends who we got separated from ended up sleeping in a park. They then grabbed the first Metro in the morning back into town. I was told that several other tired stranded souls cheered the first Metro train at 5:30 a.m.  The last one ran at 12:30. It is important to note if you are in Paris that the Metro does not run all night.
I am paying homage to the great Lou Reed with this post. Word came out that he passed away yesterday at the age of 71. He is gone, but his music and influence will live for ages. In two weeks I will be hiking the Big South Fork along the Kentucky and Tennessee border. As I enter the woods, I like Bono and U2 will pay homage to Lou Reed by singing his song. I will sing "hey babe, take a walk on the wild side," as I hit the trail.
TT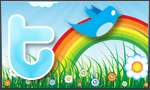 The goal of Traveling Ted is to inspire people to outdoor adventure travel and then provide tips on where and how to go. If you liked this post then enter your email in the box to get email notifications for each new entry. Daily travel photos are excluded from your email in order to not flood you with posts. There is no spam and email information will not be shared. Other e-follow options include Facebook (click on the like box to the right) or twitter (click on the pretty bird on the rainbow above).
On the right sidebar is a donate button. If you would like to donate in order to support the site, it would be appreciated. All donations would cover travel expenses and improvements to make the site better.